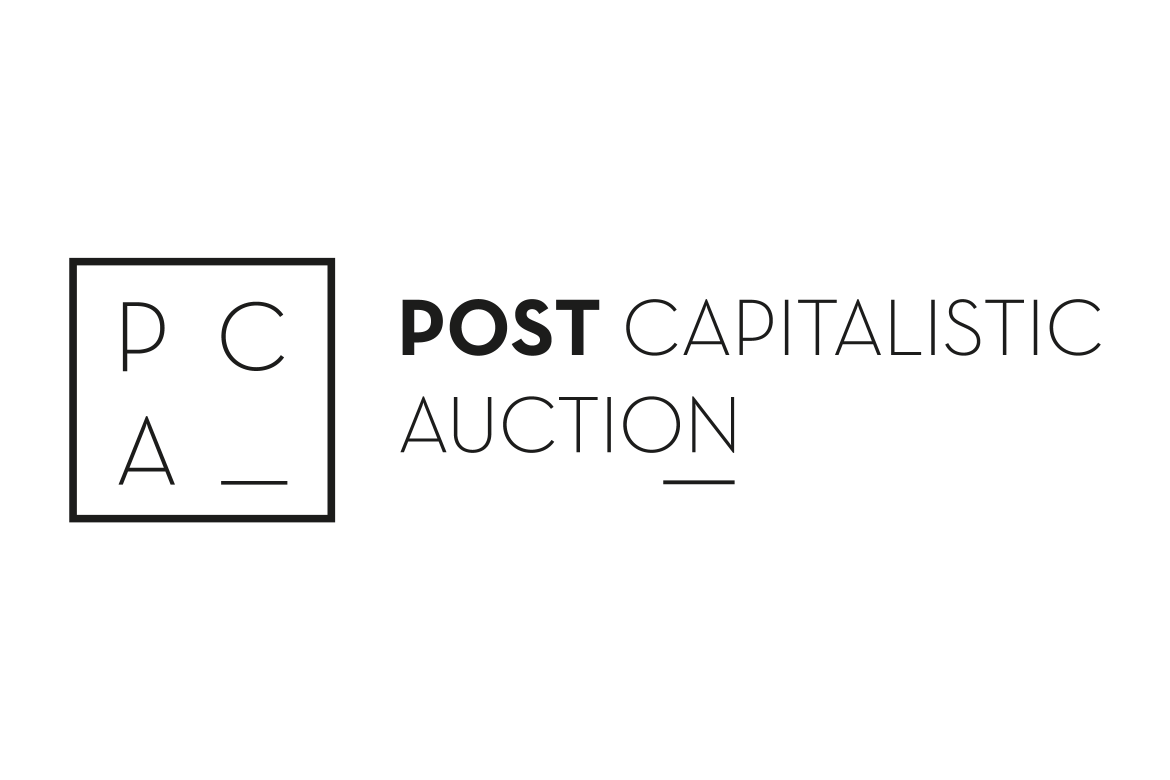 ポスト資本主義オークション
Post Capitalistic Auction
ジンイ・ワン
Jingyi Wang
2.12 Tue

18:00 - 21:00

(内覧会)

(Vernissage)

2.13 Wed

18:00 - 21:00

(内覧会)

(Vernissage)

2.14 Thu

18:00 - 19:00

(内覧会)

(Vernissage)

/

19:00 - 21:00

(オークション)

(Auction)

/

21:30 - 23:00

(ディスカッション)

(Discussion)

2.12 Tue

18:00 - 21:00

(内覧会)

(Vernissage)

2.13 Wed

18:00 - 21:00

(内覧会)

(Vernissage)

2.14 Thu

18:00 - 19:00

(内覧会)

(Vernissage)

/

19:00 - 21:00

(オークション)

(Auction)

/

21:30 - 23:00

(ディスカッション)

(Discussion)
オークション 前売・当日¥999

内覧会、ディスカッション¥0
英語、日本語

English and Japanese
共同製作:BIT Teatergarasjen、BEK – Bergen Centre for Electronic Arts

初演会場:Bergen Kunsthall

助成:Arts Council Norway、The Audio and Visual Fund、City of Bergen、Performing Arts Hub Norway、Norwegian Ministry of Foreign Affairs

Co-produced by BIT Teatergarasjen and BEK – Bergen Centre for Electronic Arts

Premiere hosted by Bergen Kunsthall

Supported by Arts Council Norway, The Audio and Visual Fund, City of Bergen, Performing Arts Hub Norway and Norwegian Ministry of Foreign Affairs
北京出身のアーティストが提案する、オルタナティブでパフォーマティブな、しかし現実の、現代美術オークション。参加者/観客はお金だけでなく「理解」「機会」「交換」(ピエール・ブルデューの概念「経済資本」「文化資本」「社会資本」「象徴資本」から着想)でも入札できる。出品者はアーティスト自身で、オークションの場に出席し、誰に「いくらで」作品を売るかを決定する。また、複数のアドバイザーが出品者と入札者の両方にアドバイスを提供。そのプロセスはすなわち、情報化社会における芸術と価値についての対話や考察という性質を帯びる。通常のオークション同様、事前に入札を計画するための内覧会が開かれる。終了後にはディスカッションも開催。
*出品アーティスト、アドバイザーは後日発表します。
Post Capitalistic Auction is an alternative and performative but real contemporary art auction conceived and directed by an artist from Beijing. Audience/bidders are invited to bid not only with money but also with "understanding," "opportunity" or "exchange," which are introduced as additional currencies inspired by Pierre Bourdieu's classification of capital: economic, cultural, social and symbolic. The artists are present and decide who get the artworks at what "prices," and an advising panel gives their perspectives to both the artists and bidders, which generates conversation and reflection on art and value in the era of information society. There will be a vernissage for potential bidders to plan beforehand, as in traditional auctions, and a post-auction discussion.
*Artists and advisors are to be announced.
ジンイ・ワン
Jingyi Wang
1984年北京生まれ。2013年からノルウェーのベルゲンを拠点に、コンテンポラリー・パフォーマンスのクリエイターとして、パフォーマーでなく現代美術作品が舞台に上がり時間の流れを作り出す「スタティック・シアター」、『ポスト資本主義オークション』がその一例である「パフォーマティブ・イベント」など、オリジナルの領域横断型パフォーマンスの形式を作り出している。北京と香港で広告やコミュニケーションの分野で教育を受け働き、その後フランス、ベルギー、デンマーク、ノルウェーでアートを学んだ自身の職業/文化横断的バックグラウンドからも、パフォーマンスへのユニークなアプローチを引き出している。
Jingyi Wang (b. 1984, Beijing) is a contemporary performance creator based in Bergen, Norway since 2013. Her works are featured by original forms of interdisciplinary performance. Her concept and performance Static Theater composes a time flow with contemporary artworks instead of performers on stage. Post Capitalistic Auction is under the umbrella of her conception of Performative Event. Her unique approach in performance can be partly attributed to her multi-discipline and culture background. Before becoming an artist, she was educated and worked in advertising and communication field in Beijing and Hong Kong. She started her art education and career in France, Belgium, Denmark and Norway.