Hiroyasu Ando
President, The Japan Foundation
I would like to take this opportunity to express our profound gratitude to the Japanese and international participants and cooperators for their support and keen interest in TPAM – Performing Arts Meeting in Yokohama.
This is the fifth edition of TPAM since the Japan Foundation Asia Center became one of its organizers, which marked the start of its Asian Focus. TPAM has now established itself as one of the most important platforms for contemporary performing arts in Asia, both in name and in reality, drawing a significant number of presenters and artists each year. It has been a great pleasure to see how TPAM works to have Asian productions receive invitations from other areas of the world, stimulate new co-productions and multiple networks to emerge, and give forms to sustainable exchange and collaboration.
The performance program of this edition of TPAM is again diverse, featuring artists from Indonesia, Japan, Malaysia, the Philippines, Singapore, and Thailand. A significant number of organizations and individuals from across Japan and the world participate in this edition, and meetings for building and expanding their network and collaboration as well as the open-call program TPAM Fringe are even more fertile than before. The Japan Foundation Asia Center has invited, as we did for the previous editions, around 40 international presenters mainly from Asia, aspiring to further Asian collaboration.
We hope that TPAM will continue to be effective and functional as an innovative space where the creation of new values is made possible and that they may be widely shared among performing arts practitioners across the world, which should contribute to their sustainable collaboration.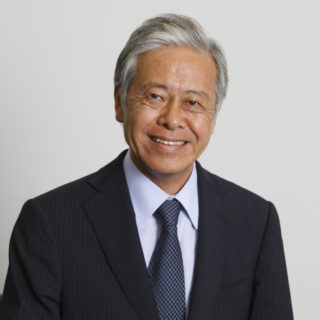 Kazumi Tamamura
President, Kanagawa Arts Foundation
It is the ninth edition of the Performing Arts Meeting since it started to be held in Yokohama in 2011. We would once again express our sincere appreciation for your outstanding support for the event.
At KAAT Kanagawa Arts Theatre, the main venue for the official performance program "TPAM Direction," works by innovative Asian artists that suggest new possibilities of performing arts beyond the existing frameworks of theatre, dance, music and art will be presented. We have been involving ourselves in this event offering the whole facility of the theatre for the program and providing support for the artists' creations at our maximum capacity as a creative theatre.
The Theatre, whose missions are "creation of art, development of human resources and area development through generation of excitement," will continue to be a part of the shared effort to support the arts and culture. We sincerely hope that this event will be a place for new encounters with the arts and culture and exchanges among participants.
Seiichi Kondo
President, Yokohama Arts Foundation
Held for the ninth time in Yokohama, TPAM is a unique event that offers not only performances but also various exchange programs where people from across Japan and the world who engage in performing arts assemble in order to build network. It is also an invaluable opportunity for the citizens to experience the latest trends in Asian performing arts and learn about new aspects of art and society through symposia and presentations.
Some programs of TPAM are carried out in a historical architecture or renovated old building, which suggests possible relationships with art that are interestingly different from what conventional types of shows at theaters and exhibition spaces offer. We are delighted to see how the efforts of Yokohama City and our Foundation for developing enriching and attractive community through the "creativity" of the arts and culture have contributed to TPAM.
I hope that this edition of TPAM will be a place again for performing arts practitioners across national borders, generations and genres to meet and open up new possibilities.
Hiromi Maruoka
Director, Performing Arts Meeting in Yokohama
President, Japan Center, Pacific Basin Arts Communication
TPAM has new bases this year. Kosha33, where the Information Desk will be situated and talks and symposia will be held, was established in the building of Kanagawa Prefectural Housing Supply Corporation as a "place where diverse people collaborate and create new cultures and life designs" in April 2018. Yokohama Port Opening Memorial Hall is one of the symbolic historical architectures of the port city Yokohama that has been known among citizens as their public hall and also familiar among art people having been used as a venue for Yokohama Triennale. These venues are close to train stations, KAAT Kanagawa Arts Theatre and Yokohama venues of TPAM Fringe. I expect that these venues will open up new possibilities of TPAM.
In 2005, TPAM defined itself as an event mainly for "professionals" who are involved in "contemporary" performing arts. We have developed programs based on that definition since then, but recently I have a feeling that it is about time we should reconsider these two words/ideas.
This autumn, at the plenary meeting of IETM in Munich and a festival in Australia, people in their 20s and 30s told me that the word "contemporary" sounds marketable to them. I often find that the unspoken agreement over this word does not work in Asia, which makes me wonder what I want to say depending on this word.
I have said many times that fundamentally performing arts can only be contemporary because they are performed live. In other words, for better or worse, "contemporary performing arts" is a tautology. This tautology implies an argument that performing arts automatically "reflect the times" or "respond to the times." This word was also useful for distinguishing the target of TPAM from commercial entertainment and traditional performing arts. I think insistence on this word also functioned to a certain degree as a safety measure against conservatism.
However, recently, we introduce more and more "performances" where reproductive technology is not only employed as an element but plays the central role. They can be presented, at least technically, even if the author or performers cease to exist in this world. If we call them performing arts, the live performativity and now-and-hereness cannot be considered intrinsic to the genre and consequently cannot provide a ground for the speculation that the genre is automatically "contemporary."
It also feels that the word "contemporary" has manifested itself as a general term that refers to a worldview that only reflects what can be captured from the liberal point of view of the haves and conceals the points of view of the have-nots and the deprived, or expression that reflects the feeling of the times but only indicates and shares the contradictions of the times and never takes the risk of criticizing them or tackling them to propose an answer. Art since the 20th century criticized and almost killed the concept of "beauty," but perhaps it can be said that the term "contemporary" has acquired the privilege and exclusiveness that "beauty" was accused of possessing in a more sophisticated way. I do not mean that we should stop using the term immediately, and that is technically still difficult, but I hope that the program of TPAM Direction in this edition will be a step for creating/finding words/concepts that might replace it.
Also recently, we often hear an argument that it is unnatural to apply the "festival" format to the environment of Japan because it was imported from Europe. They claim that there are festivals that have existed since ancient times and are proper to Japan. But it is obvious that there are countless festivals rooted in the community and attached to the religion and optimized for the place in Europe too. The format of international theatre festival was something that theatre practitioners won after the World War II. It did not emerge and develop spontaneously but has existed thanks to the efforts and expertise of those who have supported it.
It seems that one of the new characteristics of especially urban festivals and theatres is their preference for projects that hold "citizens" hostage to invalidate critique, against the background of escalating populism and overwhelming spread of social network. It seems that these projects are considered preferable because they do not demand expertise. Then what are we? I heard that one of the recruitment criteria of a global IT corporation is whether the employee is a "good person" or not. Have we simply become "good people"?
I think that it is one of our most important missions to maintain, or to create opportunities and movements to take over the principles of, the festivals and theatres that had overcome, with determination, the times when the privileged monopolized the appreciation of art to liberate themselves as places for thought, instead of trying to bring back the village festivals that were held as momentary "connivance" out of benevolence for mitigating the suffering of people caused by tyranny. What kinds of new expertises are required to do that? Since 2005, so many different types of "professionals" including independent producers and presenters, managers of artists/companies, programmers of festivals and venues, and people from supporting organizations and public institutions have taken part in TPAM. We will do our best to make the nine-day program capable of accommodating and stimulating their meetings and conversations.
Last but not the least, I would like to express my deepest gratitude to the people of Kosha33 who generously offered the space to TPAM and all the supporters and cooperators.