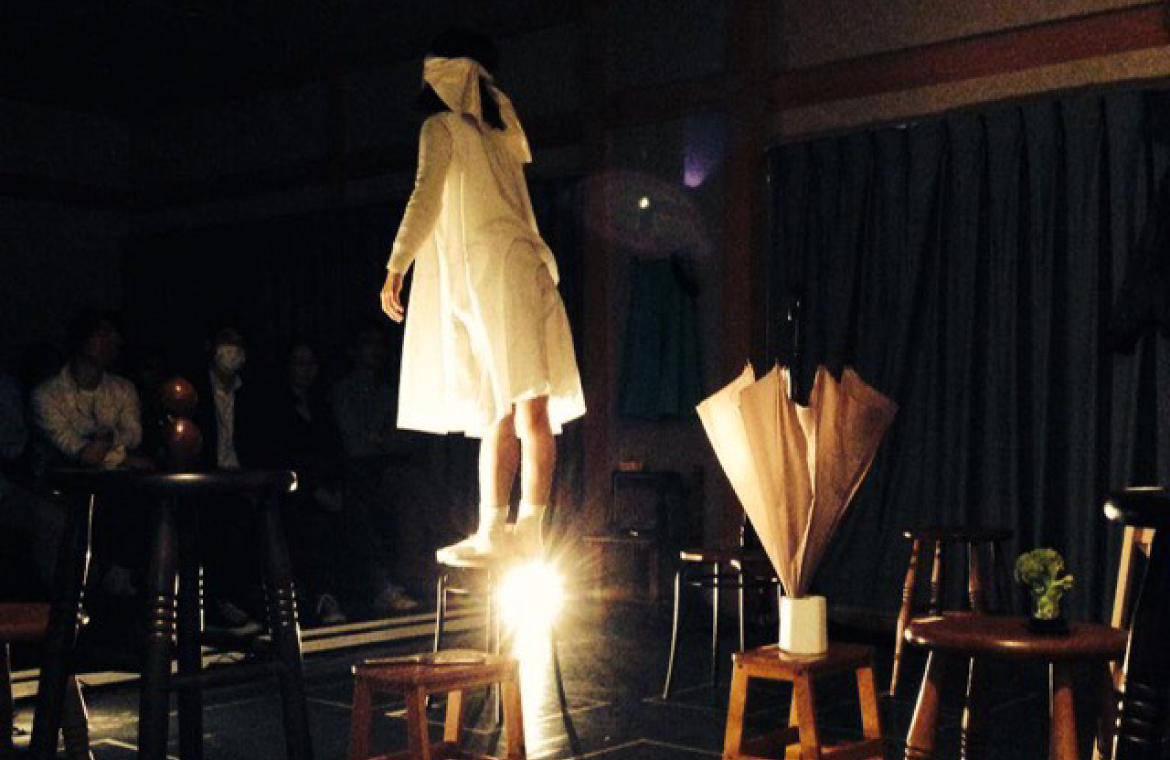 Layer/Angle/Composition
Yukina Sakai × Takahiro Fujita × Satoko Yoshida [Yokohama / Tokyo]
2.16 Thu

17:30

2.17 Fri

17:30

上演時間

Run Time

60 min

*未就学児童入場不可。

*Preschool children are not admitted.
Professional

¥500

Audience

¥2,000
Choreographer/dancer Yukina Sakai and director/playwright Takahiro Fujita mutually propose fragments of creation such as the flows of their thoughts and words for instructions for performers. With performer Satoko Yoshida as the mediator, they start the creation from shared keywords. Sakai gives choreography and movements that she images, and Fujita gives texts, to Yoshida. Now that Yoshida has absorbed everything, how do they move her and what do they have her say? We will witness the advent of a moment when the boundary between the creations of Sakai and Fujita disappears.
Yukina Sakai × Takahiro Fujita × Satoko Yoshida
A team that collaborated intensively for two weeks at Steep Slope Studio in November 2014 consisting of the Studio's two Support Artists, Sakai and Fujita, and the performer Yoshida. Yukina Sakai is a choreographer/dancer who works not only on her own choreography but also extensively on collaboration with artists from other genres. Takahiro Fujita is a playwright/director who founded mum & gypsy in 2007 for which he directs and write all the works. Satoko Yoshida is a performer who has appeared in a number of works by mum & gypsy. These three collaborate again for the first time in two and a half years.