Main Venues
KAAT Kanagawa Arts Theatre
281 Yamashita-cho, Naka-ku, Yokohama 231-0023 | TEL 045-633-6500
A theater that opened in January 2011 with three creations as its theme: creation of contents, creation of people and creation of the city. Equipped with a 1,200-seat hall, 220-seat Large Studio, Middle Studio, Small Studio and Atelier, the theater creates and presents excellent performing arts works in the fields of theatre, musical and dance. The director Akira Shirai is its artistic director.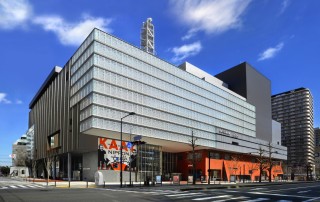 Yokohama Museum of Art
3-4-1 Minatomirai, Nishi-ku, Yokohama 220-0012 | TEL 045-221-0300 (10:00 – 18:00)
Closed on Thursdays
Yokohama Museum of Art opened to the public on November 3, 1989. With its iconic architecture, featuring the expansive space of the Grand Gallery, the museum is made up of a total of seven gallery spaces, as well as an Art Information and Media Center that holds over 100,000 art-related books, ateliers hosting a wide range of workshops for children and adults, and many other facilities. The museum focuses on collecting and showing modern and contemporary art created since the late 19th century, when the port of Yokohama opened, alongside many special exhibitions.
Yokohama Red Brick Warehouse Number 1
1-1 Shinko, Naka-ku, Yokohama 231-0001 | 045-211-1515 (10:00 – 18:00)
A cultural facility situated in a building that was renovated from a warehouse built in 1913. Its concepts are "creation and dissemination of the arts and culture" and "creation of liveliness." Focusing on contemporary dance and fine art, it has been promoting emerging artists to the world. Equipped with a hall with flexible facilities and gallery, it functions as a hub of culture and tourism in Yokohama through art and entertainment.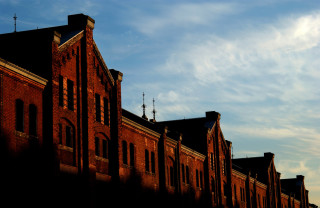 BankART Studio NYK
3-9 Kaigan-dori, Naka-ku, Yokohama 231-0002 | TEL 045-663-2812
BankART1929 is the leading project of regenerating the energy of the metropolitan area by reusing the historical buildings and the port facilities for the cultural and artistic purposes, promoted by City of Yokohama. Its activities cross the genres of the arts, architecture, performance, music, conference etc. Based on BankART Studio NYK, it has been running the artist residency, school, café-pub and bookshop, and the contents production, as well as yearly organizing and coordinating hundreds of various projects in cooperation with the community.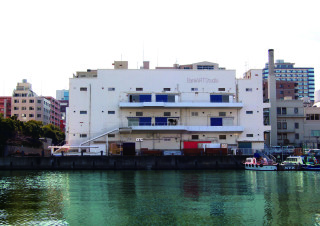 YCC Yokohama Creativecity Center
6-50-1 Hon-cho, Naka-ku, Yokohama 231-8315 | TEL 045-307-5305
YCC Yokohama Cretivecity Center, the former Dai-ichi Bank Yokohama Branch, is a historical building constructed in 1929 and has been functioning as the frontline base of the project "Creative City Yokohama". YCC plays a role of community development and promotion of industries in Yokohama, offering projects and events that all generations, individuals and corporations can access by combining creative area such as art and design with industries, economics and communities.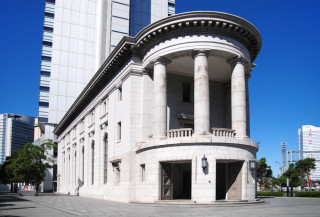 ZOU-NO-HANA Terrace
1 Kaigandori, Naka-ku, Yokohama 231-0002 | TEL 045-661-0602
The Terrace is located in ZOU-NO-HANA Park that was reconstructed on the site of the very first quayside in Yokohama at the 150th anniversary of the opening of the port as a symbolic space connecting the past and future of the city. "ZOU-NO-HANA" means an elephant's nose, named after the dykes in the area that resembled the shape. A rest house and an art space designed by architect Masao Koizumi, the Terrace has been engaging, interacting and producing new culture through diverse art, performing arts and music programs.
Amazon Club
3-9 Kaigan-dori, Naka-ku, Yokohama 231-0002 | TEL 045-664-6101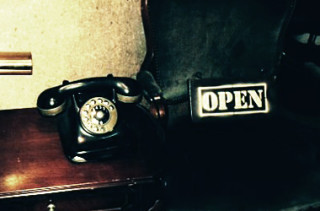 Official Hotels
Sorry, our official hotel offers have been sold out.
Nippon Travel Agency Co.,Ltd. helps you book a hotel near the main venues of TPAM. Please contact the agency at tpam_travel@nta.co.jp.
Daiwa Roynet Hotel Yokohama-Koen
204-1 Yamashita-cho, Naka-ku, Yokohama 231-0023 | TEL 045-664-3745 | FAX 045-664-3746
Richmond Hotel Yokohama Bashamichi
5-59 Sumiyoshi-cho, Naka-ku, Yokohama 231-0013 | TEL 045-228-6655 | FAX 045-228-6355
Yokohama Sakuragicho Washington Hotel
1-101-1 Sakuragi-cho, Naka-ku, Yokohama 231-0062 | TEL 045-683-3111 | FAX 045-683-3112