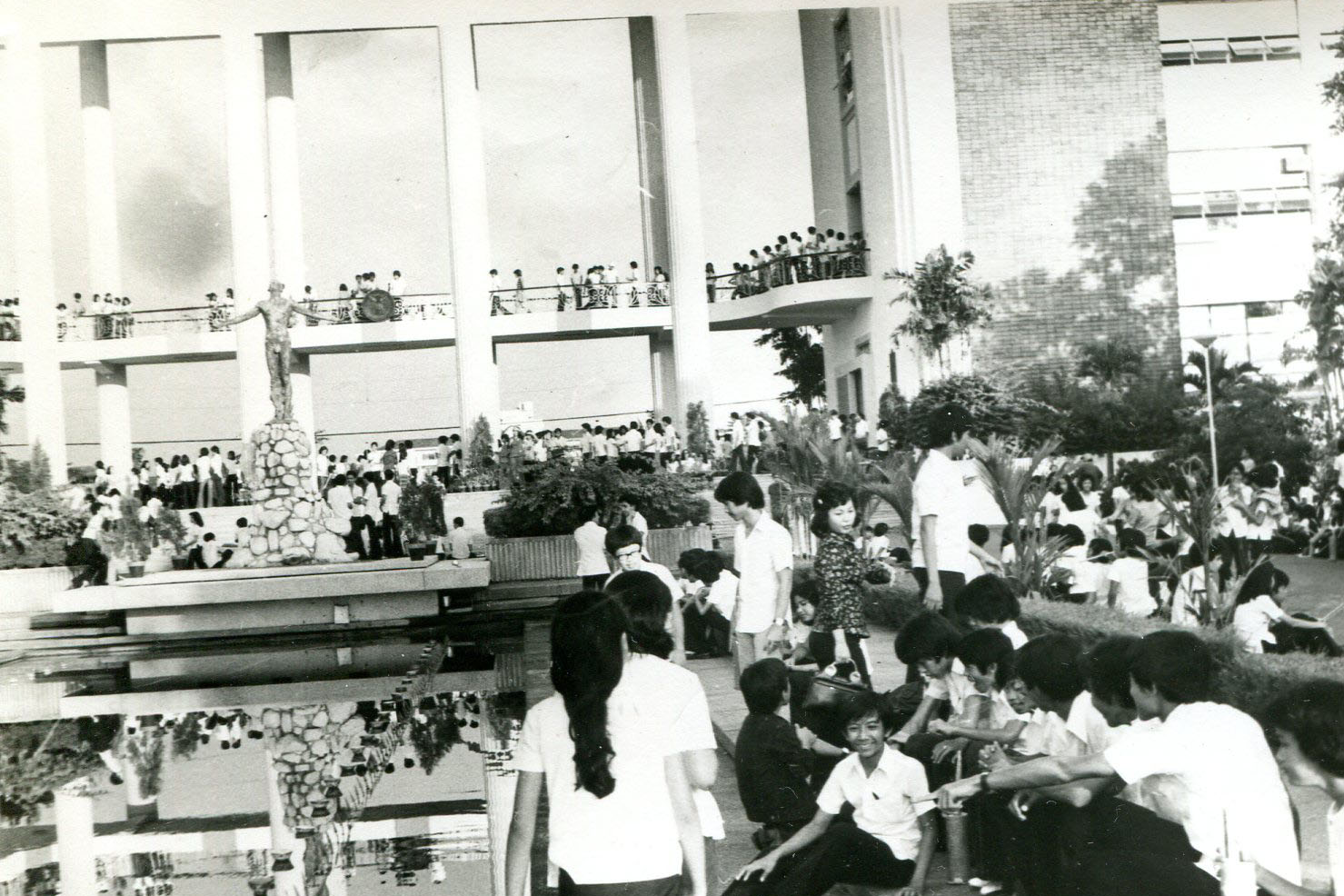 *中止* Udlot-Udlot
*Cancelled* Udlot-Udlot
ホセ・マセダ
José Maceda
2.8 Mon

18:00

(TPAM2021オープニング・セレモニーに続いて上演)

(following the opening ceremony of TPAM2021)

2.8 Mon

18:00

(TPAM2021オープニング・セレモニーに続いて上演)

(following the opening ceremony of TPAM2021)
作曲:ホセ・マセダ

音楽監督:恩田晃

インストラクター:野村誠、水田拓郎、樅山智子

楽器製作:西原尚

楽器協力:北村公宏

この企画はフィリピン大学民族音楽学研究所とのパートナーシップによって実現しました。

 

 

文化庁令和2年度戦略的芸術文化創造推進事業「JAPAN LIVE YELL project」
JAPAN LIVE YELL project ヨコハマ & カナガワ
主催:文化庁、公益社団法人日本芸能実演家団体協議会、PARC – 国際舞台芸術交流センター、国際舞台芸術ミーティング in 横浜 2021 実行委員会

 

ワークショップ主催:PARC – 国際舞台芸術交流センター

このコンサートのためのワークショップは神奈川県の文化芸術活動再開加速化事業補助金を受けて実施しています。

Composed by José Maceda

Musical Director: Aki Onda

Instructors: Makoto Nomura, Takuro Mizuta, Tomoko Momiyama

Instrument Designer and Maker: Nao Nishihara

Instrument Cooperation: Kimihiro Kitamura

Made possible in partnership with the UP Center for Ethnomusicology.

 

 

JAPAN LIVE YELL project (Strategic Project to Create Culture and the Arts)
JAPAN LIVE YELL project Yokohama & Kanagawa
Organized by the Agency for Cultural Affairs, Japan Council of Performers' Rights & Performing Arts Organizations (Geidankyo), PARC – Japan Center, Pacific Basin Arts Communication, Performing Arts Meeting in Yokohama 2021 Executive Committee

 

Workshop organized by PARC – Japan Center, Pacific Basin Arts Communication

The workshop for this concert is supported by the subsidy of Kanagawa Prefecture for accelerating restart of cultural and artistic activities.
*この公演は中止になりました。
『Udlot-Udlot』(ウドゥロッ・ウドゥロッ)は、フィリピンの現代音楽作曲家ホセ・マセダによって、1975年にマニラで発表された「30人から数千人の演奏者のための音楽」です。竹を素材にした三種類の楽器、打ち合わせ棒、声というシンプルな音源だけを用い、音楽の専門的な知識がない人でも演奏できるようにデザインされています。熱帯雨林の村落で人々が祭りや儀式のために集う姿をモデルにしたとされる『Udlot-Udlot』のパフォーマンスは、人間の基本的な活動と自然環境のつながりを示唆しています。この作品には、西洋の前衛音楽をバックグラウンドとしながら、民族音楽学者としてのフィリピンやその他のアジア諸国での精緻なリサーチを経て、アジア固有の音楽を創造することを目指したマセダの発想と思想のエッセンスが込められています。
ボランティア演奏者募集中(詳細はこちら)。TPAM2021のオープニング・セレモニーに引き続き、横浜市新市庁舎の開放的なアトリウムの空間で演奏します。音楽監督:恩田晃。
*This program has been cancelled.
Udlot-Udlot is a composition for "from thirty up to thousands of performers" by Filipino contemporary music composer José Maceda that premiered in Manila in 1975. Composed for simple bamboo instruments, wooden percussion sticks, and voices, the work was designed such that performers without musical expertise could equally participate. Udlot-Udlot, said to have been modelled on carnivals and tropical rain forest rituals, implies a fundamental connection between human activities and nature. The music also draws on Maceda's own inspirations and philosophy; as a composer Maceda sought to create a uniquely Asian music. Despite his extensive background in Western experimental music, Maceda's compositions leaned heavily on his intensive research as an ethnomusicological scholar into Filipino and Asian indigenous music.

We are looking for volunteer performers (see here for details). Following the opening ceremony of TPAM2021, the piece will be performed in the spacious atrium of the new Yokohama City Hall. Musical director: Aki Onda.
ホセ・マセダ
José Maceda
1917年マニラ生まれ。1937〜41年にパリのエコールノルマル音楽院で学び、ピアノ奏者として頭角を表す。1953年からは東・東南アジアで民族音楽の詳細な調査を行ない、50歳近くになってから作曲活動を開始。100台のカセット、20のラジオ局、屋外での数千人の儀式的なパフォーマンスなど、民族音楽のフィールドワークと西洋の前衛音楽の手法を組み合わせた特異な作曲群を残す。著書に『ドローンとメロディー:東南アジアの音楽思想』(高橋悠治編・訳、1989)など。2004年没。
José Maceda was born in Manila in 1917. Studying at l'École Normale de Musique de Paris from 1937 to 1941, he debuted as an excellent pianist. Beginning in 1953, he engaged in elaborative research into Southeast and East Asian indigenous music, only starting to compose his own work at almost fifty years old. These compositions combined notions drawn from his field work on indigenous music and techniques of the Western avant-garde, resulting in large-scale performances that variously involved one hundred cassette players, twenty radio stations, or thousands of players participating in an outdoor ritual. Among his publications are Gongs and Bamboos: A Panorama of Philippine Music Instruments (1998) and Drone and Melody (compiled and translated by Yuji Takahashi, 1989). He passed away in 2004.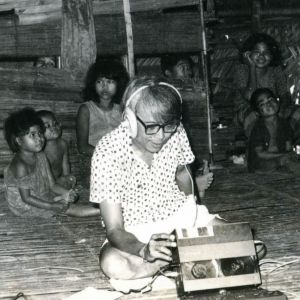 恩田晃
Aki Onda
アーティスト、キュレーター。過去30年に渡って録り溜めたフィールド・レコーディングを用いた『カセット・メモリーズ』のプロジェクトで知られている。キュレーターとして、ホセ・マセダ、センヤワ、ゴック・ダイ、吉増剛造、鈴木昭男、小金沢健人らのパフォーマンスや展覧会をポートランドのTBAフェスティバル、NYのザ・キッチンなどで企画してきた。TPAMディレクション2016〜2019ゲストディレクター。長らくNYに住んでいたが、現在は水戸を拠点にしている。
Artist and curator, Aki Onda is known for his Cassette Memories project using field recordings that he has collected over 30 years. As a curator, he has introduced performances and exhibitions by such artists as José Maceda, Senyawa, Ngọc Đại, Gozo Yoshimasu, Akio Suzuki and Kento Koganezawa at such occasions and venues as the TBA Festival in Portland and The Kitchen in New York. A guest director for TPAM Direction from 2016 to 2019. Having lived in New York for many years, he is now based in Mito, Japan.