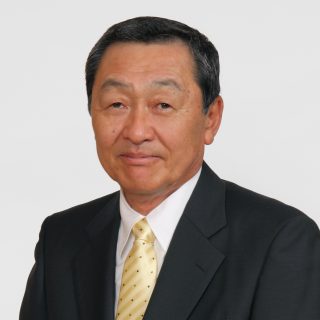 Kazumi Tamamura
President, Kanagawa Arts Foundation
It is the eleventh edition of the Performing Arts Meeting, in which we participate as one of its organizers, since 2011, when it started to be held in Yokohama. We would once again express our heartfelt appreciation for your outstanding support for the event.
At KAAT Kanagawa Arts Theatre, the main venue for the official performance program "TPAM Direction," innovative artists across the world have explored new possibilities of performing arts beyond the genres of theatre, dance, music and visual arts, and presented their creations.
Offering the whole facility for the program as a creative theatre, with our missions "creation of art, development of human resources and area development through generation of excitement," we will continue to assist the artists' creations at our maximum capacity and be a part of the shared effort to support the arts and culture.
This edition will be the last event as "TPAM" to rename it to "YPAM," which will be introduced in December 2021. We sincerely hope that, rooted in Yokohama, Kanagawa, the place that has pioneered international cultural exchanges both in name and reality, this event will be developed and deepened as a place for new encounters with the arts and culture, and exchanges among participants.
Seiichi Kondo
President, Yokohama Arts Foundation
In the drastic changes of the structure of our daily life and way of thinking caused by COVID-19, it is certain that performing arts and their social roles have to go through significant transformation. Now, one question is thrown not only to artists but also to all people including us, staff, local residents, facilities and everyone involved with creations; "What can performing arts express, and what can they appeal to society?" This edition of TPAM, which has been focusing on international networking, will send out a message arising in the time "with COVID-19" and towards "post COVID-19" from Yokohama to the performing arts professionals across the world.
In the next year after ten years since the event started to be held in Yokohama, TPAM is rebuilding itself as a new platform "YPAM." We will continue to develop programs unique to Yokohama intensely utilizing diverse resources, attractions and creativity of Yokohama and projects emerging from newly built network.
I hope that the power of network which TPAM has been building will work as a part of solutions for various problems and issues surrounding performing arts under this pandemic.
Hiromi Maruoka
Director, Performing Arts Meeting in Yokohama
President, Japan Center, Pacific Basin Arts Communication
Preceding the TPAM2021 website launch, I would like to express my gratitude from the bottom of my heart to everyone who has supported us during the preparation for this edition (I am writing this on November 25, 2020).
As any event has been, TPAM2021 will be a special edition. The freedom of expression and assembly was the precondition of performing arts, and the freedom of movement was the precondition of international exchange. The influences of prevention measures against Covid-19 have inevitably restricted these freedoms, and the concepts of performing arts and international exchange have been going through deconstruction and reconstruction.
I expect TPAM2021 in this situation to be a place for reflecting on the meaning of live performance as encounter with "now and here" and sharing of that experience.
Based on the format of on-site events, we significantly reduced temporal conflicts between programs and added a pre-event period to have more spaces than before in the timetable. Some programs are accessible online for people for whom coming to Yokohama is demanding and colleagues in distant areas and overseas.
We also offer TPAM Fringe registration for free in this edition as our solidarity act with artists and companies that try to continue and develop their activities in this situation. The registration is open until December 20. I look forward to your participation.
2021 is also the tenth year since the Great East Japan Earthquake and the accident of the Fukushima Daiichi Nuclear Power Plant. The Fukushima Trilogy, six-hour play that portrays the post-WW2 history of Japan through a family's story around the nuclear plant, should remind us not only of the fact that the impact of the earthquake disaster and nuclear contamination have not ended but also the value of the experience of unravelling what actors tell together over a length of time. These performances will be live-streamed with English subtitles, and the recording will be offered to areas with large time difference.
TPAM will restart as "YPAM – Yokohama Performing Arts Meeting" (tentative title) in December 2021. I regret that international physical participants are likely to be less in the last edition of TPAM, but building upon what we have learnt from and the relationships that we have built in the Asian focus for these years, we will continue to be a platform that is useful for those who engage in the creation, dissemination and vitalization of performing arts. We sincerely ask for your continued support and cooperation.