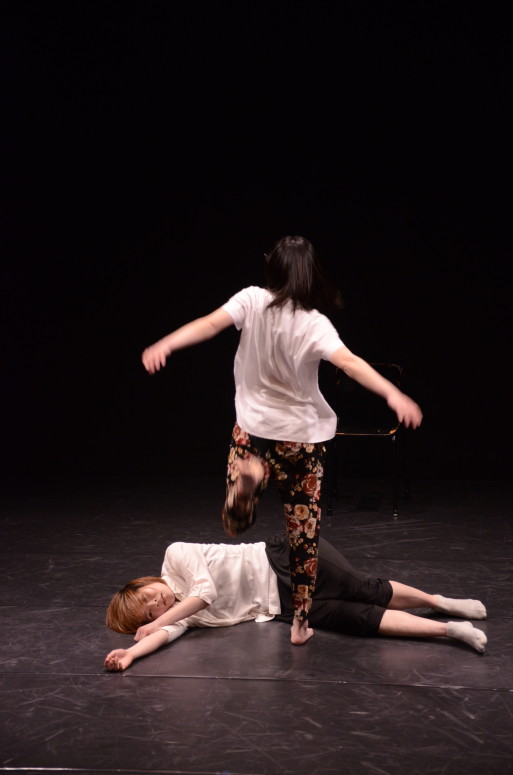 End
Takuya Murakawa(Kyoto)
Yokohama ST Bldg. B1, 1-11-15 Kitasaiwai Nishi-ku, Yokohama, Kanagawa
2.12 Fri

19:00

2.13 Sat

15:00 / 19:00

2.14 Sun

15:00


Run Time:50 min 

Adv

¥2,300

Door

¥2,500

Student Adv

¥2,000

Student Door

¥2,300
:¥300 discount from the standard prices
• Registration for TPAM is required to receive the benefit.
• Please make reservations via an TPAM My Page, to which we invite you after your registration. Availability is limited.
• Please bring your TPAM Pass to the venue or please tell your name at the door if you don't have TPAM Pass.
In 2015, Takuya Murakawa presented the dance piece End, his second dance work. This time, he presents an all-new performance created by reworking End.

Dancers Midori Kurata and Emi Matsuo have worked together since they were students on a number of pieces. In this piece, Murakawa as the director focuses on choreography these two women have danced before. He selects a number of pieces from the enormous volume of choreography they have danced in the past, and he has them dance those pieces in the present.

As these two women dance this choreography from the past as if telling an old tale, their own memories will come back to life. The passage of time creates a physical transformation, and they will inevitably be made conscious of their deteriorating stamina and movement ability. As these two women in the present are made to dance to this choreography from their past, they will be caught up in conflicts and contradictions. However, those feelings will also become the trigger that will allow them to acquire their own will to dance. At the same time, it may also become an opportunity for them to say goodbye to the their own dances from the past. In other words, it may be that this will become an attempt to evoke the present moment—a present moment that is the beginning of an end, a present which is itself coming to a close.

Takuya Murakawa
Director of live performances and creator of film/video works. Born in 1982. Graduated from Kyoto University of Art and Design in 2005. Until 2009, served as an Assistant Director to the theater company Chiten. Since beginning to work independently as a director, he has presented works in a variety of fields using documentary and fieldwork based methods. Major works include the documentary film To the Open Sea (2012) and performance pieces Zeitgeber (2011), Rashomon (2013), and Everett Ghost Lines (2014). Recipient of artist fellowship from The Saison Foundation.
Contact:
Phone: 070-6925-5835 / Email