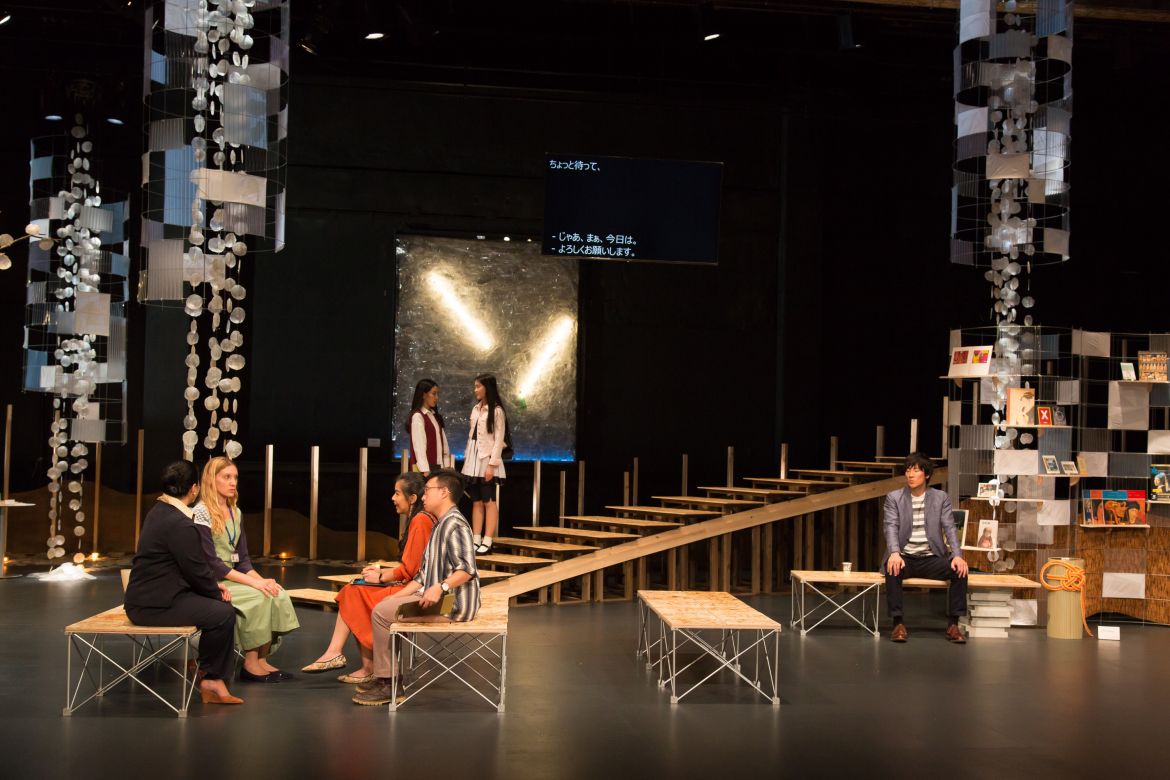 進化系演劇祭「豊岡演劇祭」について:「演劇のまち・豊岡」実現に向けて
The Evolutionary "Toyooka Theater Festival": Toward "Toyooka, the City of Theater"
平田オリザ
Oriza Hirata
日本語(英語同時通訳あり)

Japanese with English simultaneous interpretation
2019年9月6-8日に行われた「第0回豊岡演劇祭」は、平田オリザ氏が2015年に城崎国際アートセンターの芸術監督に就任後、劇団の拠点の豊岡への移動、国際観光芸術専門職大学(仮称・認可申請中)の創設、など、演劇と教育と観光/経済が連携していく中で立ち上がりました。歯止めのかからない大都市への人口と経済の集中や、後期高齢社会の到来など枚挙にいとまがなく課題を抱える現代日本において、50年後、100年後の未来を演劇で開く本構想について伺います。
"Toyooka Theater Festival No.0" held from September 6th to 8th in 2019, is the festival initiated after Oriza Hirata acceded to the artistic director of Kinosaki International Art Center in 2015. It was launched during a course of events during which theater, education, tourism/economy gradually liaised; including the transfer of his theater company from Tokyo to Toyooka, and the founding of a college provisionally called International Professional College of Tourism and Arts (tentative name, application for approval is underway). In this country, where a spate of controversies about the inevitable concentration of the population, economic interests in large cities and the rising populations of the late stage elderly and such, he will unravel the initial framework illustrating how theater could lead the country in the next 50 years, or even the next 100 years into the future.
平田オリザ
Oriza Hirata
1962年東京生まれ。劇作家、演出家。城崎国際アートセンター芸術監督、こまばアゴラ劇場芸術総監督。劇団「青年団」主宰。大阪大学特任教授、東京藝術大学特任教授ほか。1982年大学在学中に劇団結成。「現代口語演劇理論」を提唱し、90年代以降の演劇に大きな影響を与える。1995年『東京ノート』で第39回岸田國士戯曲賞受賞。2011年フランス国文化省より芸術文化勲章シュヴァリエ受勲。
Born in Tokyo in 1962. Playwright and director. He is the artistic director of Kinosaki International Arts Center and Komaba Agora Theater and the leader of theatre company "Seinendan." Teaches as a specially appointed professor at Osaka University, Tokyo University of the Arts, etc. He formed his company in 1982, when he was a university student, and his "contemporary colloquial theatre theory" has influenced the Japanese theatre since the 1990s. In 1995, he received the 39th Kishida Kunio Drama Award for his Tokyo Notes. In 2011, he was awarded the L'Ordre des Arts et des Lettres of the French Ministry of Culture.