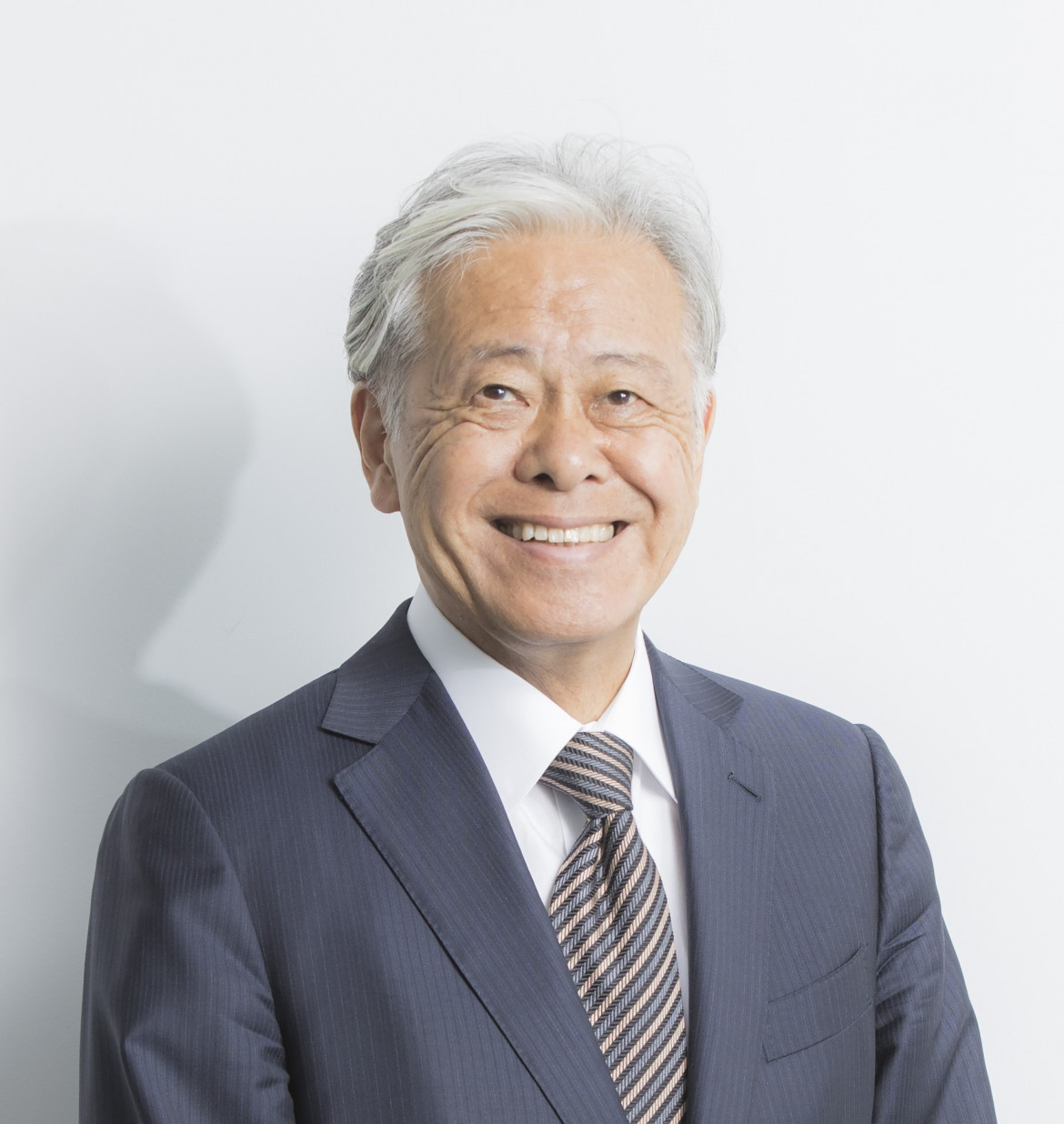 Hiroyasu Ando
President, The Japan Foundation
I would like to express our sincere gratitude to the loyal and committed supporters in Japan and across the world of TPAM – Performing Arts Meeting in Yokohama.
This is the sixth edition of TPAM since The Japan Foundation Asia Center joined its Executive Committee, which marked the beginning of its Asian focus. TPAM has steadily built its recognition among professionals as one of the most important platforms for contemporary performing arts in Asia, and the number of presenters and artists who travel from various places in the world to take part in TPAM has increased. It is our great pleasure that presentations of Asian works in TPAM have led to international tours of these works, new projects of co-production, individual and organizational networking, and sustainable exchange and collaboration in Asia.
This year, TPAM will focus on dance and introduce diverse works by artists from Japan, Indonesia, Thailand and Malaysia. With a number of group and individual participants from across Japan and the world, the meeting program for network building and collaboration as well as the open-call program TPAM Fringe has become even more productive than before. Aspiring for more active Asian collaboration, The Japan Foundation Asia Center has invited around 40 presenters, journalists and critics, most of whom belong to younger generations, from Asia and other parts of the world.
This edition puts an end to the involvement of The Japan Foundation Asia Center in the Asian focus of TPAM. However, we hope that TPAM as an innovative space which empowers the creation of new values will continue to be widely shared among the performing arts practitioners in the world, promoting sustainable collaboration and practice to Asia and the globe.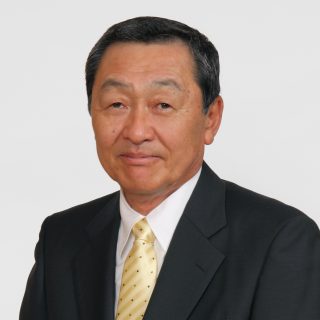 Kazumi Tamamura
President, Kanagawa Arts Foundation
It is the tenth edition of the Performing Arts Meeting, in which we participate as one of its organizers, since 2011, when it started to be held in Yokohama. We would once again express our heartfelt appreciation for your outstanding support for the event.
At KAAT Kanagawa Arts Theatre, the main venue for the official performance program "TPAM Direction," works by innovative artists from across the world will be presented. We have been involving ourselves in this event offering the whole facility of the theatre for the program and providing support for the artists' creations at our maximum capacity as a creative theatre.
The Theatre, whose missions are the "creation of art, development of human resources and area development through generation of excitement," will continue to be a part of the shared effort to support the arts and culture. We sincerely hope that this event will be a place for new encounters with the arts and culture and exchanges among participants.
Seiichi Kondo
President, Yokohama Arts Foundation
Now that ten editions of TPAM have been held in Yokohama, I feel that the sight, which we have seen in Yokohama every February, of performing arts professionals' nationwide and international exchange has taken root among us. TPAM has also spread into the city, using not only theatres but also historical architectures, public spaces and renovated old buildings for its program. This type of program has affinity with the policy of Yokohama City and our Foundation that have been working on community building through the creativity of culture and the arts, and I think is capable of proposing new relationship between art and society through performances and symposia not only to performing arts professionals but also general public.
This year we host "HOTPOT East Asia Dance Platform," which we established and developed also receiving TPAM's support, at the Red Brick Warehouse No. 1 and Zou-no-hana Terrace in the same period as TPAM. In conjunction with the dance focus of this edition of TPAM, we expect much more active exchange among dance practitioners than before.
I hope that this edition of TPAM will be a place again for performing arts practitioners across national borders, generations and genres to meet and open up new possibilities.
Hiromi Maruoka
Director, Performing Arts Meeting in Yokohama
President, Japan Center, Pacific Basin Arts Communication
TPAM is held this year again with TPAM Direction, TPAM Exchange and TPAM Fringe as the three main program categories. Since moving from Tokyo to Yokohama in 2011 and starting to focus on Asia in 2015, we expanded the project as a whole, and it has developed into one of the models of international performing arts platforms.
It was the first time since the establishment of TPAM in 1995 that we were allowed to plan things and carry them out with assurance that the project would be supported for multiple years as we did from 2015 to the present. Recently, I often hear our international colleagues saying, "See you at TPAM again." A light sentence, but the fact that a platform that can be used like that exists in Japan owes a lot to the participants, The Japan Foundation and the members of the Executive Committee, and all the supporters and collaborators.
"'WA Project' — Toward Interactive Asia through 'Fusion and Harmony,'" The Japan Foundation Asia Center's project that constituted the basis of our multi-year strategy, comes to an end this year. TPAM's Asia focus at this scale comes to an end, which means we have to summarize and review the director system of TPAM Direction, so I would like to speak mainly about TPAM Direction here.
TPAM Direction has recently focused on Southeast Asian works that involve approaches to performing arts from other artistic disciplines, especially visual arts, and was well received, but in this edition, in conjunction with "HOTPOT: East Asian Dance Platform" co-organized by Yokohama Dance Collection and dance festivals in Seoul and Hong Kong, TPAM Direction focuses on dance and physical expression (dance and physical expression are not the same thing, but I expect the program to stimulate discussion on that).
With that focus, in addition to the directors who complete their terms at this edition (June Tan and Jooyoung Koh), we have directors in the past (Yukako Ogura and Fumi Yokobori) who specialize in dance again and a new director exclusively for this edition (Helly Minarti). With "dance" as a loose tie between them, it is interesting that there are resonating elements between these directors' notes.
Max-Philip Aschenbrenner, a director since 2018 who has introduced such artists as Ho Tzu Nyen, is involved as dramaturge in a work by Niwa Gekidan Penino* in TPAM Fringe in his final year as a director. Also, other directors in the past are involved in various ways, directly or indirectly, in TPAM. These diverse and unexpected participations in TPAM should expand the possibility of the platform.
The fact that TPAM is capable of joining as a co-producer in the new works by Eko Supriyanto and Pichet Klunchun and world-premiering the new challenges by these two artists who have now become masters in the Asian contemporary dance, and the fact that a Japanese platform can naturally commit itself to Eko's exploration of the "remote regions" of Indonesia and Pichet's exploration of what comes after the 59 forms of Thai classical dance, which must have involved long-term researches and efforts, are huge outcomes of the five years during which one of our missions was the development of Asian co-production schemes and experiences.
This is also the tenth edition of TPAM in Yokohama. fieldworks / Heine Avdal & Yukiko Shinozaki, who participated in the first TPAM in Yokohama (2011) with their performance in an operating office and later presented, with Offsite Dance Project, a series of site-specific international collaborations in Yokohama, come back with their three original productions. These works can be said to be ones of the highest achievements of "contemporary dance," where the genre's capacity to open, expand and connect various domains results in precise reading of the world.
The physical expression of the Performance Troupe TAIHEN should tell us that to live is to struggle. In 1995, when the first edition of TPAM was held, two of the programs of TIF (Tokyo International Arts Festival), of which secretariat was PARC – Japan Center, Pacific Basin Arts Communication that I now belong to as the president, were selected for the showcase of TPAM. One of them was TAIHEN's work. The fact that the troupe's latest work that speaks for their exploration for 25 years since then is introduced as Yukako Ogura Direction and that the director Manri Kim will deliver the keynote address makes me think of the importance of continuing and change of the times.
In the organizer's message at the previous edition, I expressed vague concerns about the tendency of arts festivals in Japan with such keywords as the separation of the haves and the have-nots or the regression of expertise and populism. I say "vague" because, though I thought that I tried to be clear at that time, the current situation is much clearer than that. The manifestation of the conscience of the contemporaries who are forced to witness the times of explicit historical revisionism seems to be divided into collective scream and voiceless voices. In this reality, I feel that the possibility of art is even more immeasurable than before. We are trying our best to make the nine-day program fruitful for the performing arts professionals who work to offer opportunities for nurturing sensitivities and imaginations to audience through great works of art.
Last but not the least, I would like to express our sincere gratitude to all the supporters and collaborators including the staff of Kosha33 who offered the space to us again this year.
*It was announced on January 16, 2020 that the performance would be canceled. Please see the official website of Niwa Gekidan Penino for details.