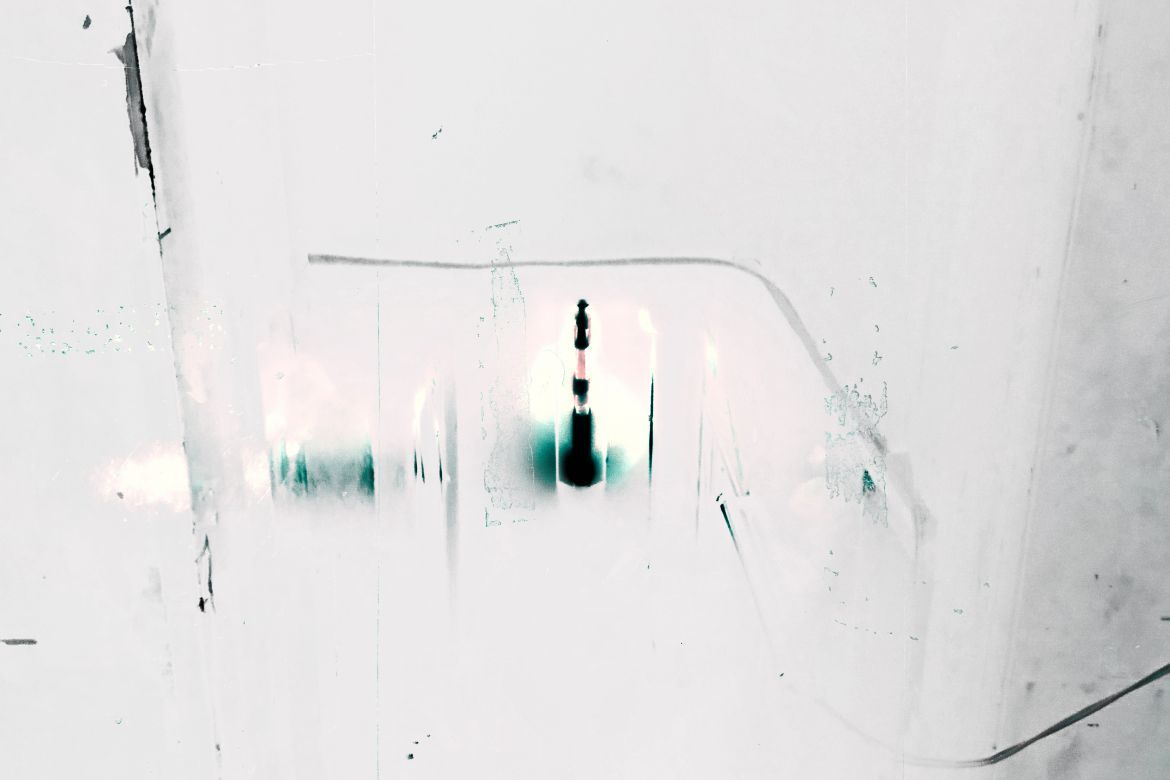 書き言葉と話し言葉の物性を表在化する試み Tab.10 街の死:necropolises.
Tab.10 necropolises.
N₂
N₂
2.11 Tue

11:00

/

20:00

上演時間

Run Time

60分

60 min

2.11 Tue

11:00

/

20:00

上演時間

Run Time

60分

60 min
主催:N₂

Organized by N₂
かつてネクロポリスは居住地域から遠くはなれた場所に建てられていましたが、一方でディジタル信号、液晶、ユーザーアイコン……そのむこうにある存在の生き死にを気にとめない現代人のあり方、自他の境界が失われるような感覚は近代の産物であるといえます。本公演は一人の役者が劇場の外であらわとなっている「境界」をなぞりながら市内をめぐって行く演劇です。現地へ来場しない観客にむけてリアルタイムで映像をお送りします。
In the past, the necropolises were built far away from the area of residence. Nowadays, people with digital products can feel borders between themselves and others have been lost. Also, people don't mind if others are really alive or not on the far side of user icons, LCDs, and digital signals. This performance is a play that a single actor travels around the city with tracing the "borders" which can be visible outside the theater. The show will be broadcast live for audiences who will not be there.
Translated by Kazuhide Nishikawa
N₂
N₂
杉本奈月と秋山真梨子によるカンパニー。書き言葉と話し言葉の物性を表在化する試み「Tab.」、処女戯曲の翻訳と複製「Fig.」では代表作『居坐りのひ』にも通底する「1.17と3.11からなる二つの震災」をテーマとし「劇場へのあて書き」をしながら、書きおろされた戯曲ではなく「他者のテキストと語り」から作品を立ちあげている。第15回AAF戯曲賞最終候補、おおさか創造千島財団平成30年度スペース助成採択。
N₂ is a theater company headed by Natsuki Sugimoto and Mariko Akiyama. Major works include: Tab., an attempt to make visible the status of the written word and the spoken word as objects. Fig., which translates and replicates Sugimoto's first script. Fig. and N₂'s signature work The fallen sun both handle the theme of the two tragedies of the 1/17 Hanshin Earthquake and the 3/11 Tohoku earthquake and tsunami. N₂'s performances are site-specific, not performances of texts composed for their own sake but rather a conversation with a text. One of the final nominees for the 2015 Aichi Arts Foundation Drama Award, recipient of the 2018 Chishima Foundation for Creative Osaka Working Space Grant.
Translated by Christopher Gregory