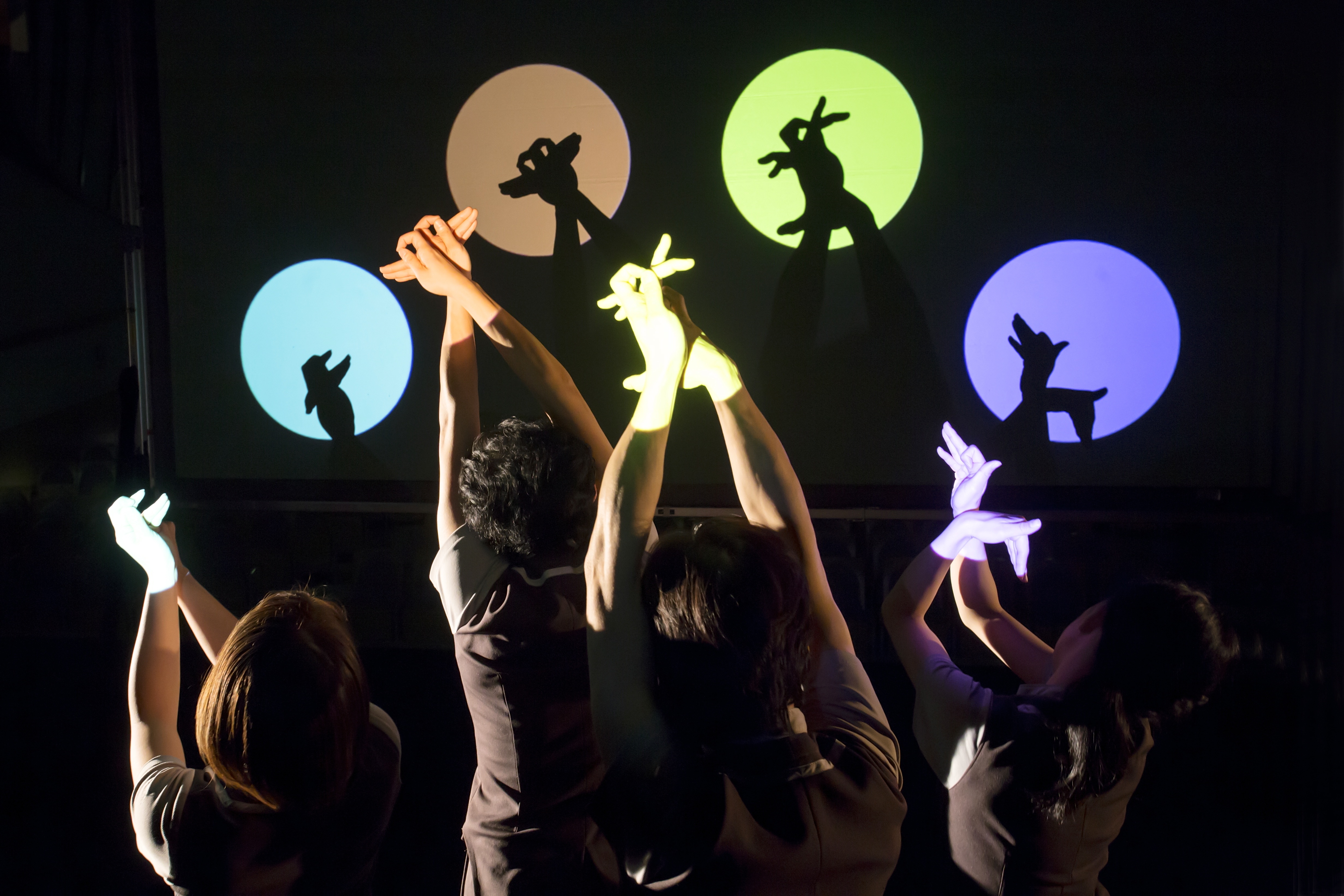 ハンド・シャドウズ・アニマーレ
Hand Shadows ANIMARE
劇団かかし座
Shadow Play Theatre KAKASHIZA
2.11 Tue

11:00

/

14:00

2.12 Wed

16:30

/

19:00

上演時間

Run Time

50分

50 min

2.11 Tue

11:00

/

14:00

2.12 Wed

16:30

/

19:00

上演時間

Run Time

50分

50 min
一般(前売・当日)¥2,500

U-12(前売・当日)¥1,500

 

General (Adv & Door)¥2,500

U-12 (Adv & Door)¥1,500

 
日本語・英語

Japanese and English
主催:劇団かかし座
共催:横浜人形の家

Planned and organized by Shadow Play Theatre KAKASHIZA
Co-organized by YOKOHAMA DOLL MUSEUM
光と影を操る美しい映像、人の手が紡ぎ出す様々な生き物たちのシルエット。子供の頃、誰しもが一度は遊んだ記憶を持つ"手影絵"をさらに発展させ、作り上げた作品が、劇団かかし座が贈る『Hand Shadows ANIMARE』です。パフォーマーの素手と身体のみで繰り広げる、ユーモア溢れるストーリー、影に命が吹き込まれる瞬間、誰も見たことのないステージが始まります…。昨年に引き続きリニューアル再登場!
Beautiful images are manipulated by lights and shadows, and various silhouettes of animals are woven up by acrobatic hands. Surely, everyone has a memory of playing with "hand shadow" at least once. Yet, we have advanced and developed the hand shadows into a higher performative technique. We, KAKASHIZA present the piece named "Hand Shadows ANIMARE" in this show, hand shadow animals portray a loving story full of humor. You may be surprised by the fact that the animals are consisted by only performers' bare hands and bodies.Following last year, it is renewed and reappears!!
劇団かかし座
Shadow Play Theatre KAKASHIZA
劇団かかし座は、1952年創立、日本で最初にできた現代影絵の専門劇団。影絵の世界は人々の心を無限の想像へ駆り立てる、ふしぎな性質と魅力をもっています。この性質と魅力をもって、創立以来独自の手法で影絵の世界を拓き、多くの作品を生み出してきました。現在は、影絵の技術を更に発展させた新たな舞台作品をはじめ、出版、テレビ、映像作品などの総合エンターテイメントを国内外に発信しています。
Shadow Play Theatre KAKASHIZA is the first professional theatre company of modern shadow play in Japan.The charm of shadow play lies within the magical effects, bringing infinite imagination to viewers. With such charming effects, KAKASHIZA has produced various works that lead people into the world of drama, inventing original drama styles that refresh the shadow play.Currently, we are broadening our scope comprehensively into a new performance area combining shadow art technique, publications, TV programs, and motion pictures, making our performance available worldwide.