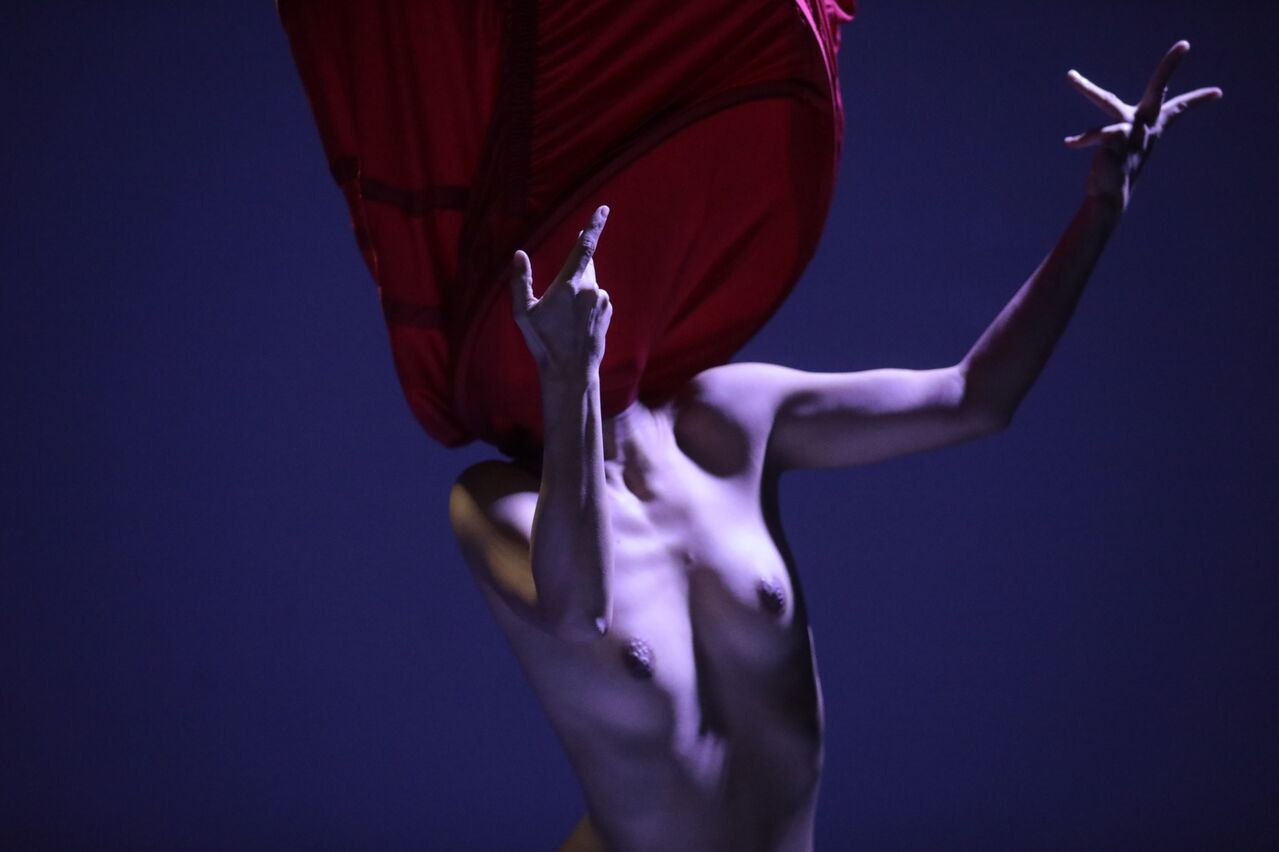 Bird-Watching
Bird-Watching
WONG, Pik Kei
WONG Pik Kei
2.11 Tue

18:00

2.12 Wed

15:30

/

18:00

2.13 Thu

15:30

/

18:00

上演時間

Run Time

30分

30 min

2.11 Tue

18:00

2.12 Wed

15:30

/

18:00

2.13 Thu

15:30

/

18:00

上演時間

Run Time

30分

30 min
Supported by Hong Kong Arts Development Council
Commissioned by Tai Kwun Dance Season 2018

Supported by Hong Kong Arts Development Council
Commissioned by Tai Kwun Dance Season 2018
#freethenipple(乳首解放運動)や#bodyliberation(身体の解放)の時代である今、私たちの身体は一体誰の所有物で、ジェンダーに対する理解はどのように変化するのか?『Bird-watching』は女性の身体、セックス、欲望といった複雑な迷宮の感覚的な回遊を通して「女の性」にまつわる検閲や所有に対する東西の認識を再考する。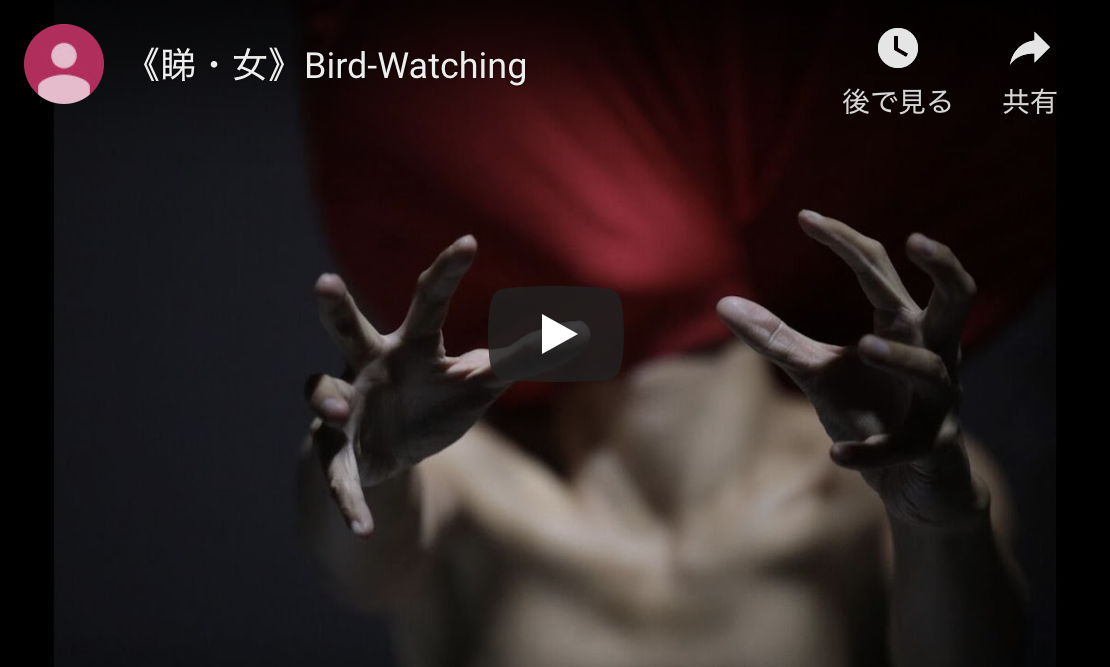 翻訳:出口結美子
In the age of #freethenipple and #bodyliberation, who 'owns' our bodies and what does that mean for our understandings of gender? Bird-watching offers a sensitive exploration into the complex maze of the female body, sex and desire, questioning eastern and western ideas of censorship and ownership around the female form. This work premiered at 2018 the "Dance Series, Tai Kwun," commissioned and produced by Hong Kong Tai Kwun Centre for Heritage and Arts.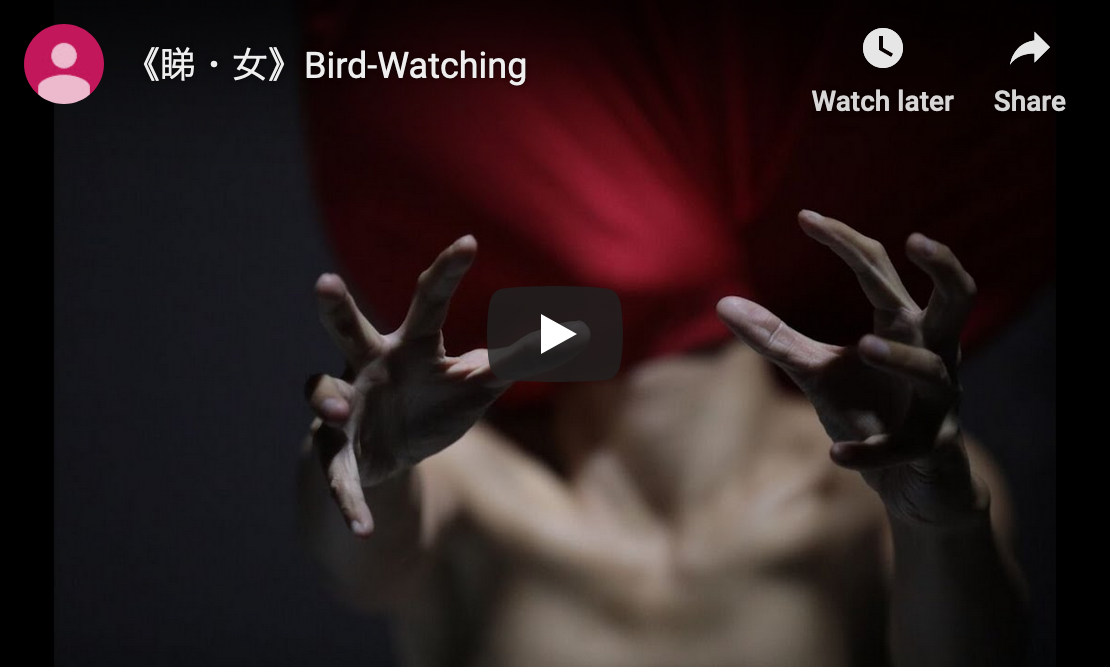 WONG, Pik Kei
WONG Pik Kei
香港演芸学院卒業生。ウォンの振付けやパフォーマンスは、女性の視点からステレオタイプについて再考する。時に挑発的な彼女の作品は、女性や身体、セックスなどの欲望に起因する、またはそれらに対する姿勢の再評価を触発する。和栗由紀夫の元で舞踏を学び2016年の『白房間』に参加。2017年には奨学金を得て、インパルスタンツ・ウィーン国際ダンスフェスティバルのアトラス・振付けワークショップに参加。2018年、西九龍の協賛で交換レジデンスプログラム「クリエイティブ・ミーティングポイント:香港×バルセロナ」に参加。
翻訳:出口結美子
A graduate of the Hong Kong Academy for Performing Arts. Wong's choreography and performances question stereotypes from a female perspective. Sometimes provocative her works evoke a revaluation of attitudes by and towards – women, body and desires, especially sex. Wong studied Butoh under master Yukio Waguri' and participated in the theatre production White Room in 2016. Earning a scholarship in 2017 she joined the Atlas choreography workshops at the ImPulsTanz Vienna International Dance Festival. In 2018 Wong participated in Creative meeting Point: Hong Kong x Barcelona a residency exchange programme with the support of West Kowloon.