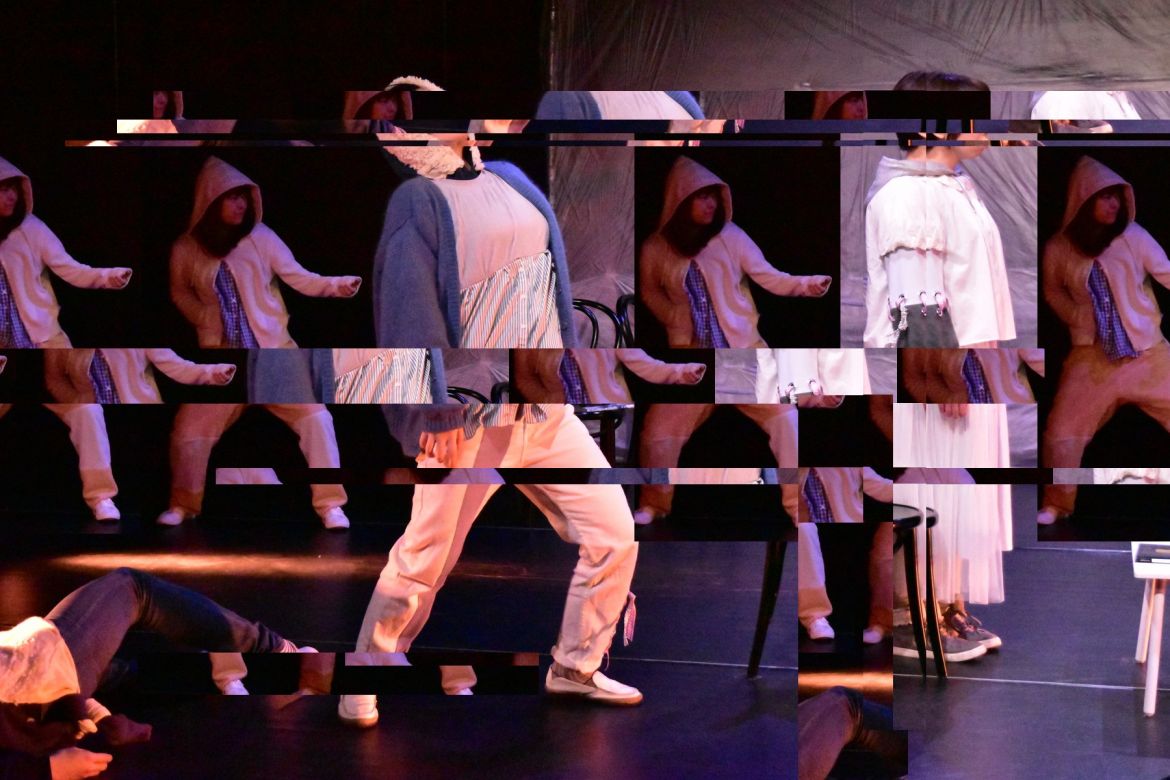 破壊された女
The Demolished Woman
お布団
ofuton
2.9 Sat

14:00

/

19:00

2.10 Sun

14:00

/

19:00

2.11 Mon

14:00

上演時間

Run Time

60分以内

within 60 min

2.9 Sat

14:00

/

19:00

2.10 Sun

14:00

/

19:00

2.11 Mon

14:00

上演時間

Run Time

60分以内

within 60 min
一般¥2,000

U-20¥1,500

高校生以下¥1,000

General¥2,000

U-20¥1,500

High school and below¥1,000
日本語

Japanese
テキスト、そして俳優によって、上演の間だけ出力される「わたし」は、蛍光灯のように実は明滅し、揺らぎ続けています。現実の「わたし」も、様々な負荷によって、揺らぎ続けています。その不確かな「わたし」を分解し編集。そこに、この世界で今まで消費されてきたキャラクターのイメージをサンプリング・リミックスし、演劇として上演します。
Texts and actors generate a "self" that exists only for the duration of a performance. Like a fluorescent light, this "self" flickers on and off, always wavering. Our real "selves" are also always wavering under the weight of the burdens we bear. This performances disassembles and edits that uncertain "self." We take characters that until now have been passively consumed, and we remix and sample their images to create theater.
お布団
ofuton
2011年、得地弘基を中心に結成。近作は、主に古典戯曲を題材に、改作、上演を行う。戯曲本来の世界観と現代世界のイメージが混在するテキストを用いつつ、現実と虚構の境界から、私たちを取り巻く問題を、演劇の現前性によって観客に問いかけていく。
Established by Kouki Tokuchi in 2011. Recent works are primarily adaptations that draw on the subject matter of classical dramatic texts. Ofuton creates scripts where the worldview of classical dramatic texts intermingles with images from our modern world. Operating from the boundary between reality and fiction, Ofuton experiments with theatrical presence in order to interrogate issues that we all face.