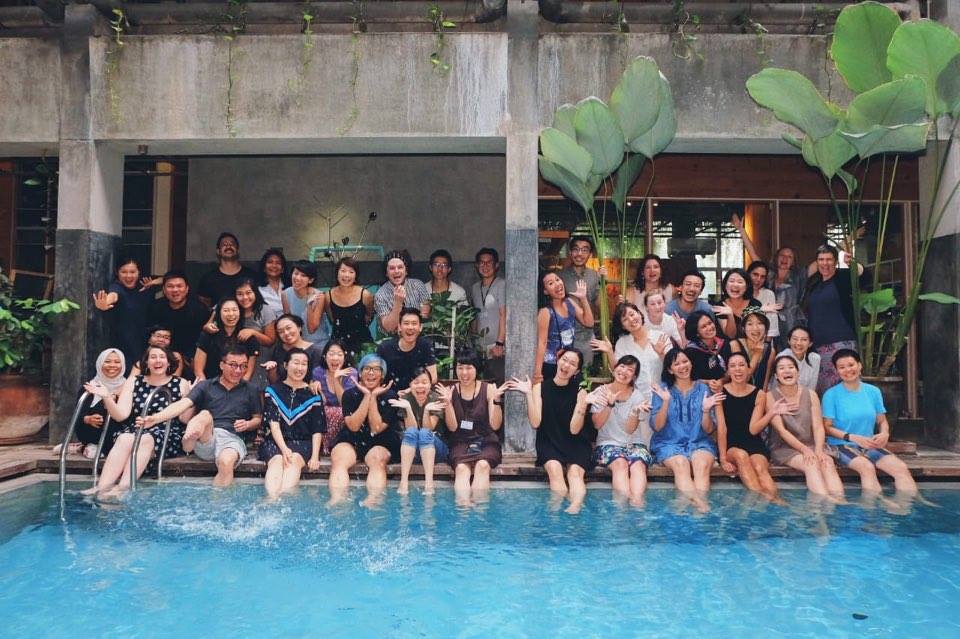 APP(Asian Producers' Platform)キャンプ in インドネシア 報告会「APPの繋がりがもたらしたものと今後への期待」
APP (Asian Producers' Platform) Camp in Indonesia: Debrief "Benefits of Working with APP and Plans for the Future"
奥田安奈、竹宮華美、目澤芙裕子
Anna Okuda, Hanabi Takemiya, Fuyuko Mezawa
第1部:APPキャンプ in インドネシア報告会
報告者:奥田安奈(A+K)、竹宮華美(京都造形芸術大学舞台芸術研究センター)、目澤芙裕子(ダンスカンパニーBaobab/ゴーチ・ブラザーズ/Dance New Air 2018)
第2部:過去参加者を交えたラウンドテーブル
2018年秋、第5回目となるAPPキャンプがインドネシアのジョグジャカルタとジャカルタの2都市で開催されました。APP発足時に計画された韓国(2014)、台湾(2015)、日本(2016)、オーストラリア(2017)での4回のキャンプを経て、2018年から新体制でスタートした本プログラム。これまで参加者だったメンバーが企画運営の中心となり、プログラムの企画、地元のアーティストや劇場・文化施設との交渉、30名程の参加者の一新、初めての東南アジアでの開催など様々な挑戦を経て実現しました。第一部ではインドネシアキャンプにON-PAMから派遣した3名による、本キャンプ参加者の紹介やリサーチやディスカッションの報告を行い、APPという有機的なつながりから得られる知識や体験を共有する機会とします。第2部では、第4回までのキャンプ参加者を迎え、APPが自身の活動に及ぼした影響や実績、実践してきたこと、また2019年のマカオ・香港・広州キャンプに向けての期待について、新旧のキャンパーと一緒に話し合います。
Part 1: APP Camp in Indonesia Debrief
Reporters: Anna Okuda (A+K), Hanabi Takemiya (Kyoto Performing Arts Center [KPAC]), Fuyuko Mezawa (Dance Company Baobab / Gorch Brothers / Dance New Air 2018)
Part 2: Roundtable discussion with past participants
In autumn 2018, the fifth APP camp was held in the two cities of Yogyakarta and Jakarta. Following the four camps already planned with launch of APP, in South Korea (2014), Taiwan (2015), Japan (2016) and Australia (2017), the 2018 program ran using a new structure. Previous participants were at the centre of planning and management, tackling the various challenges of program planning, negotiations with local artists, theatres and facilities, working with the 30 new participants and running the program for the first time in Southeast Asia. The first part of the meeting will feature an introduction and debrief from three participants of the Indonesia camp dispatched by ON-PAM. In the second part of the meeting we will facilitate discussions between new campers and those who have attended a full four-camp term, discussing the influences and benefits that working with APP has had on their practice, as well as their expectations for the Macau, Hong Kong and Guangzhou camps in 2019.
奥田安奈(A+K)
Anna Okuda (A+K)
早稲田大学第一文学部演劇・映像専修卒。卒業と同時に舞台制作会社ぷれいすに入社、制作として約40作品に携わり、ツアーマネジメント、予算管理、広報・宣伝、票券などに従事。2012年より活動の拠点をアメリカに移し、ニューヨークでオフ・オフ・ブロードウェイの公演に携わる。2015年カーネギーメロン大学大学院アーツマネジメント科に入学し、2017年に修士号を取得。現在は、ペンシルベニア州ピッツバーグを拠点に、日米のアーティストやアート団体の国際交流や海外公演を支援している。
Anna Okuda is a Japanese arts manager in Pittsburgh, Pennsylvania, U.S. After earning her B.A. in theater and film studies from Waseda University, she started her career as a theater administrator in Tokyo. Over ten years, she managed tours, budgets, box office, and PR & marketing for forty productions ranging from small, subsidized ones to large, commercial ones. To further develop her expertise in performing arts management, she enrolled in Master of Arts Management program at Carnegie Mellon University and earned her master's degree in 2017. Currently, Anna helps performing artists and arts organizations develop audiences abroad.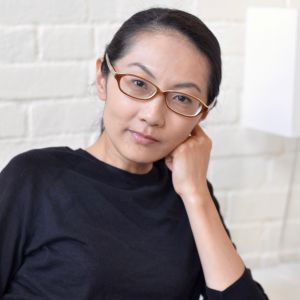 竹宮華美(京都造形芸術大学舞台芸術研究センター)
Hanabi Takemiya (Kyoto University of Art and Design, Performing Arts Center, Joint Usage/Research Center)
愛媛県出身京都在住。京都造形芸術大学舞台芸術学科舞台デザインコース卒業。コンテンポラリーダンスや現代演劇、展示企画の制作者として大学在学中から様々な企画に携わる。現在、京都造形芸術大学舞台芸術研究センターに所属。アーティストと研究者が作品のクリエイションプロセスを共有して、新たな作品創造を目指す「共同利用・共同研究拠点」事業の事務局員。2018年4月からは拠点事業に携わりながらフリーランスの舞台制作者として活動する。
Takemiya Hanabi comes from Ehime Prefecture, and is currently based in Kyoto. She is a graduate of the stage design course with the Department of Performing Arts at the Kyoto University of Art and Design. Hanabi has been involved in curating, as well as producing contemporary dance and theatre in various projects since university. She is currently a member of the Kyoto Performing Arts Center (KPAC) at the Kyoto University of Art and Design, where she is the secretariat of the "Joint Use/Research Centre" which provides a space for artists to share their processes and collaboratively develop new work. From April 2018 she has additionally worked as a freelance theatre maker.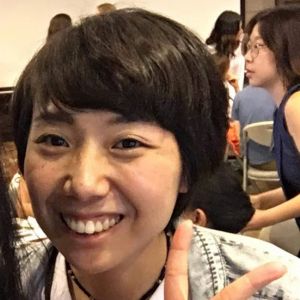 目澤芙裕子(ダンスカンパニーBaobab/ゴーチ・ブラザーズ/Dance New Air 2018)
Fuyuko Mezawa (Dance Company Baobab / Gorch Brothers / Dance New Air 2018)
13歳までヨーロッパで育ち、バレエやジャズダンス、ヒップホップと出会い、身体を通してコミュニケーションが取れることを知る。桜美林大学でコンテンポラリーダンスを木佐貫邦子に師事し、本格的に舞台の世界に踏み込む。現在は、舞台制作や演出家マネジメントの仕事をしながら、ダンスカンパニーBaobabのメンバーとして活動。2016年より2年間アーツカウンシル東京アーツアカデミー調査員。演劇とダンス双方の経験を糧に、公共芸術劇場のダンス、招聘公演の制作を務めるなど国際的な視野を持ったプロデューサーとダンサーの両立を目指す。
Fuyuko lived in Holland and Luxemburg for ten years in childhood. She practiced dance such as classic ballet, jazz dance and hiphop. In Obirin University, she learned contemporary dance and became a member of Dance Company Baobab choreographed by Wataru Kitao. Two years ago, she became freelance producer and administrator of international dance program in public theaters and performance of artists. From 2016, she was an Arts Academy member of Arts Council Tokyo for 2 years. Recently, she began working as an assistant producer in international projects and dance performances in public theaters.