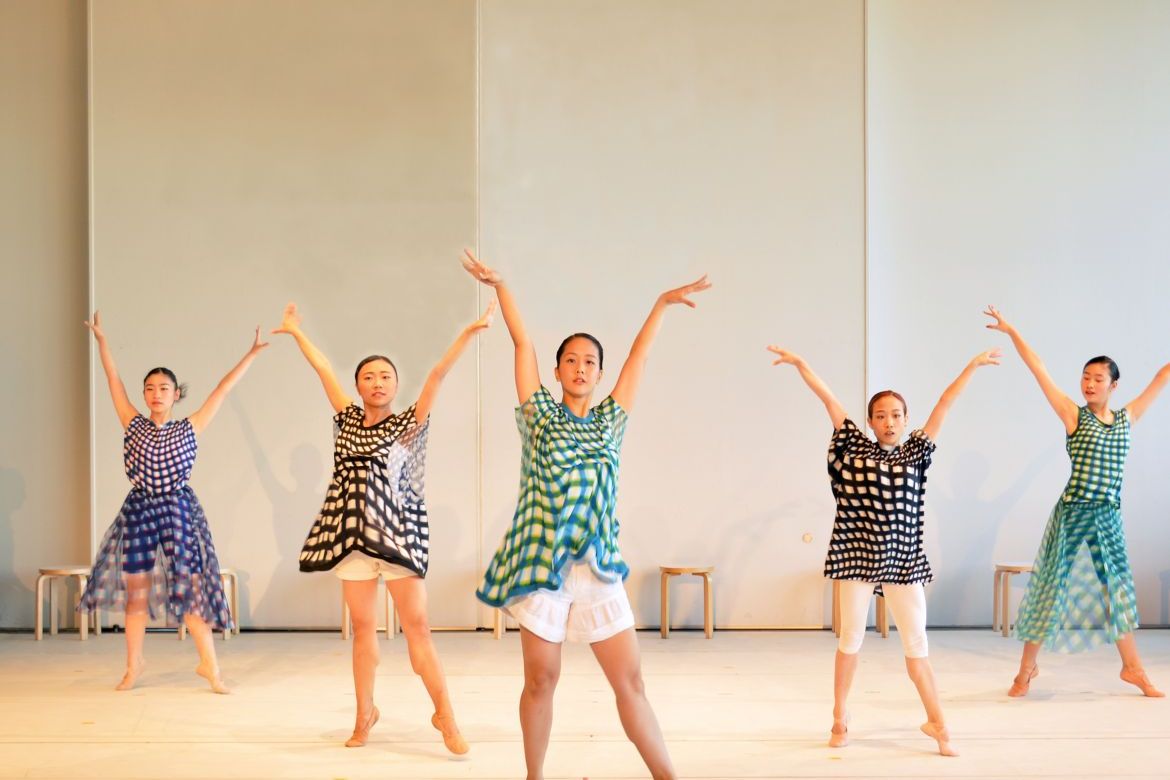 Efforts to study Forsythe 1
Efforts to study Forsythe 1
安藤洋子/ZOU-NO-HANA BALLET PROJECT
Yoko Ando / ZOU-NO-HANA BALLET PROJECT
2.16 Sat

14:00

/

17:00

上演時間

Run Time

約60分

approx. 60 min

2.16 Sat

14:00

/

17:00

上演時間

Run Time

約60分

approx. 60 min
象の鼻テラスが手がける、横浜生まれ横浜育ち、市民が支える「横浜バレエ団」の設立を目指すZOU-NO-HANA BALLET PROJECT。インストラクターには横浜出身の世界的に活躍するフランクフルト・バレエ団('15年よりザ・フォーサイス カンパニー)に15年所属していた安藤洋子を起用。若手ダンサーたちが、ウィリアム・フォーサイスのレパートリーを学び、成果発表としてのパフォーマンスを行います。
Here this is "ZOU-NO-HANA BALLET PROJECT", a project aiming to establish Yokohama ballet company supported by Yokohama citizens born and grown up here in Yokohama, set up by Zou-no-hana Terrace. Yoko Ando is nominated as the instructor who has a 15-year career in the worldwide famous Frankfurt Dance Company (Forsythe Company since 2015). She is also from Yokohama and practices actively on a global basis. Their junior talents will perform dances to show their benefits of practice by learning William Forsythe's repertoires.
安藤洋子/ZOU-NO-HANA BALLET PROJECT
Yoko Ando / ZOU-NO-HANA BALLET PROJECT
象の鼻テラスでは、横浜生まれ横浜育ち、市民が支える地元のバレエ団を目指し、ZOU-NO-HANA BALLET PROJECTを始動します。横浜出身の安藤洋子は2001年からウィリアム・フォーサイス率いるフランクフルトバレエ団に入団して以来、ドイツを拠点に世界各地で活動。2016年に帰国しました。そのノウハウを次世代の若手ダンサーに伝え、近い将来横浜でのバレエ団旗揚げを目指します。
Zou-no-Hana Terrace is introducing a new project, founded and established in Yokohama. It is a new ballet dance company made up of and supported by local citizens.Based in Frankfurt, Germany, Yoko Ando that was born in Yokohama has been playing active roles in various parts of the world since 2001, and returned to her home country in 2016.She will teach her know-how to the next-generation's younger dancers to launch a ballet company in Yokohama in the near future.
Contact
yokohama-ballet@zounohana.com