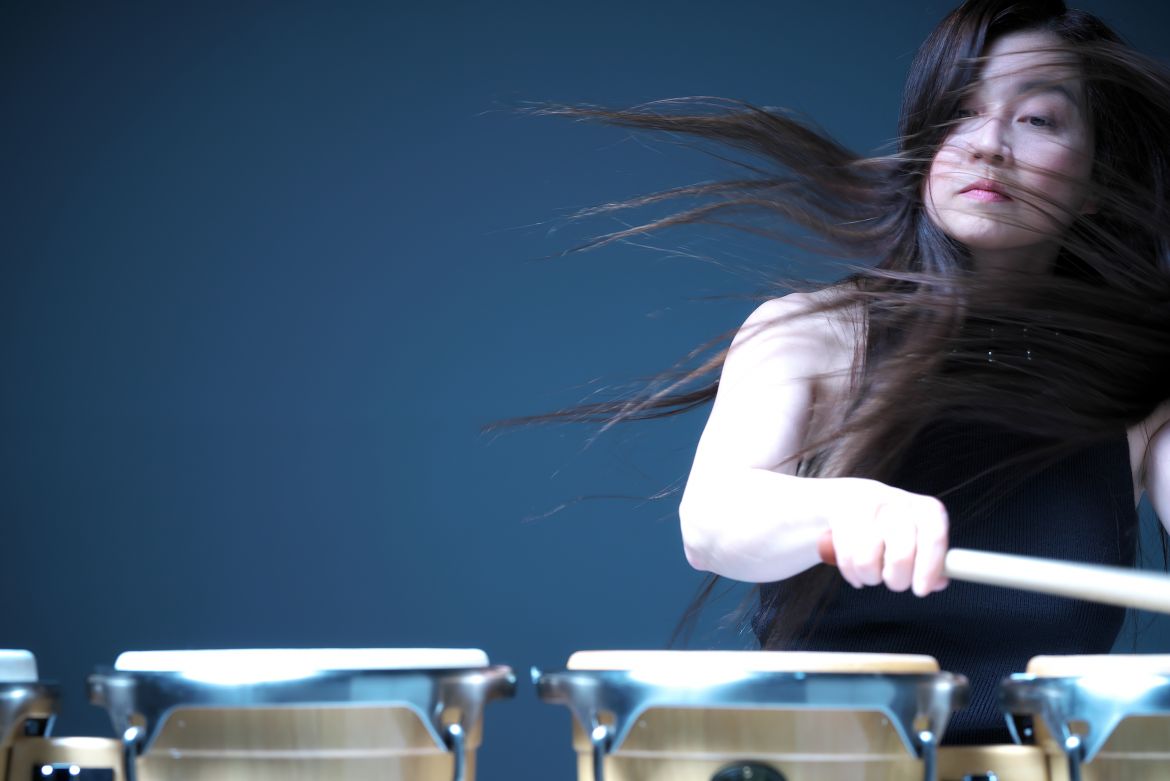 DRUMMING SOLO - S.REICH / KUNIKO
DRUMMING SOLO - S.REICH / KUNIKO
NPO法人芸術文化ワークス
NPO ARTS WORKS
2.15 Fri

16:30

(公開ゲネプロ)

(Open dress rehearsal)

/

19:00

上演時間

Run Time

70分

70 min

2.15 Fri

16:30

(公開ゲネプロ)

(Open dress rehearsal)

/

19:00

上演時間

Run Time

70分

70 min
英語

English
Pearl, ADAMS, Linn, RME, Synthax Japan, MI-7

Pearl, ADAMS, Linn, RME, Synthax Japan, MI-7
加藤訓子「究極のドラミング・ソロ」欧州時代、ダンスカンパニー・ローザスのワールドツアーにも参加し、アンサンブル・イクトゥスと数多くのライブを演奏している加藤訓子、世界初のソロヴァージョン、ライヒ絶賛、ライティングデザイナー岩品武顕とのコラボレーションショーケース、ワークインプログレス。
Kuniko's Ultimate Drumming Solo - World Premiering solo version of Drumming. Steve Reich praised as "Kuniko has made the first recording of Drumming where one musician plays and sings all the parts of the piece and records them via overdubbing. The result is like a microscopic close up off the piece where all the finest details are heard with amazing clarity. I found it a remarkable pleasure to hear. Bravo." The performance is a showcase with Japan leading lighting designer Takeaki Iwashina and showing the work in progress.
NPO法人芸術文化ワークス
NPO ARTS WORKS
2005年より加藤訓子を主として国内外で先駆的な事業を継続的に実施。2015年よりinc. アーティストインキュベーションを開始し、若手アーティスト育成及び創作活動の機会を加藤訓子芸術監修で実施。2017年加藤訓子が、NPO法人芸術文化ワークスの理事長に就任し、氏の芸術監修に基づきより国際性、芸術性の高い芸術文化事業を推進する。
お問い合わせ
http://www.kuniko-kato.net
info@kuniko-kato.net
080-5075-5038
NPO ARTS WORKS was founded in 2000, since then the company has committed to create, perform and provide wide range of performing arts project. Since 2017 Kuniko Kato, a world renown virtuoso percussionist took an artistic direction and started exercising more international art exchange and creative projects.
Contact
http://www.kuniko-kato.net
info@kuniko-kato.net
080-5075-5038