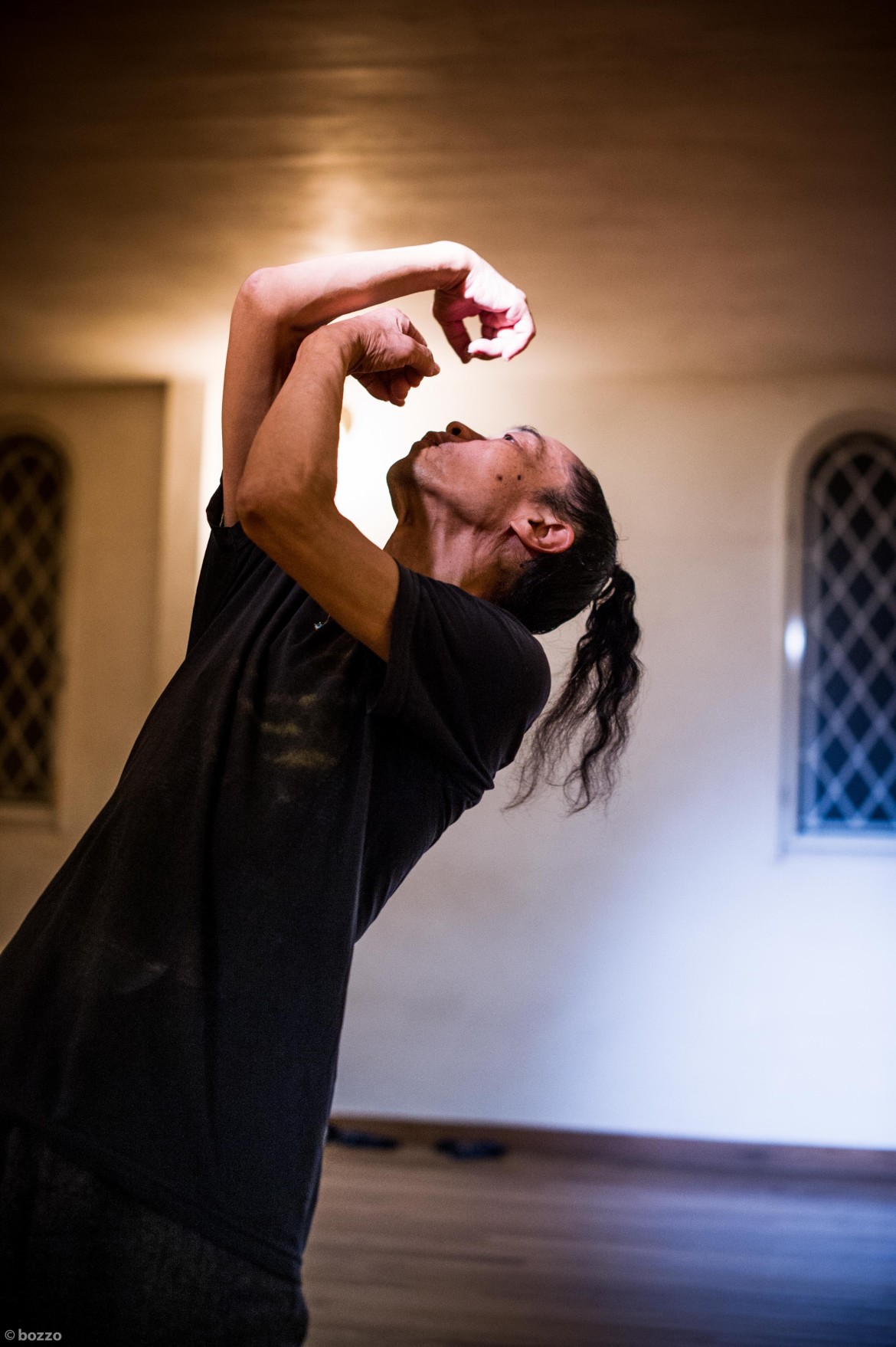 Winterreise
AKIRA KASAI / TENSHI-KAN(Tokyo)
1-8-1 Ikebukuro, Toyoshima-ku, Tokyo
2.12 Fri

19:30

2.13 Sat

15:00

2.14 Sun

15:00


Run Time:70 min 

Adv

¥3,500

Student Adv

¥3,000

Door

¥4,000
:¥500 disocunt from the standard prices
• Registration for TPAM is required to receive the benefit.
• Please make reservations via an TPAM My Page, to which we invite you after your registration. Availability is limited.
• Please bring your TPAM Pass to the venue or please tell your name at the door if you don't have TPAM Pass.
Winterreise (Winter Journey)
If you listen to the basso continuo of this era, you can hear its dark, sombre . . . and beautiful song. Through his solo pieces and solo dancers, Akira Kasai has always danced improvisationally, calling himself "the improvisational butoh dancer." In this piece, the desire to try something new has promoted him to attempt self choreography.
Kasai continues to explore the act of encountering his own body with the following theory of choreography: "Choreography does not draw out something from within of the dancer. Rather, it draws out something that was not within them. A dancer changes when they encounter this something that was not within them."
AKIRA KASAI / TENSHI-KAN
After studying modern dance under Takaya Eguchi and classic ballet under Akinori Chiba, in 1963 Akira Kasai met and became a student of Kazuo Ohno. In the same year, he met Tatsumi Hijikata and appeared in his performances including To Mr. Shibusawa's House and Tomato. In 1971, he founded the studio Tenshikan. After presenting earlier period pieces including Crucified Virgin Mother, An Invitation to Butoh, and The Acolyte Scroll, he ended his dance activity for over a decade. In 1990, he founded the Eurythmic Tenshikan, and he resumed his dance activity in 1993 with My Woman with a Mirror Vagina. He has since created pieces in locations including Berlin, Rome, and New York. In 2001, he staged Pollen Revolution, which toured in locations including major cities throughout North and South America, Europe and South Korea. In addition to his solo works, Kasai has created pieces with Kazoo Ohno, Kuniko Kisanuki, Kim Ito, Keiko Oginome, Yoshito Ohno, and BATIK.
Contact: HiWood
Phone: 03-3320-7217 / Email