The Archiving Body in Dance
2.14 Sun

11:00-16:30
Professional

Admission Free

Audience

¥500
※Reservation required



With English-Japanese simultaneous interpretation

Special thanks to The Tsubouchi Memorial Theater Museum, Waseda University and The University of Tokyo Graduate School of Arts and Sciences of Interdisciplinary Cultural Studies Culture and Representation Course.
This symposium will introduce the Dance Archive Boxes @ TPAM 2016 and re-examine how dance is passed down in Europe, India, Singapore and Japan from two perspectives: Archive Boxes and aging. While Archive Boxes can be gifts to the unknown persons, ephemeral dance is transmitted across generations by dancers into their old age: aging bodies in dance. The symposium poses questions concerning archiving by dance, which vanishes at the moment it appears.
Time Table
11:00: Opening Yoshiro Hatori (TPAM Secretariat)
11:10: Keynote Speech Ong Keng Sen (Theater Director and Festival Director of the SIFA) "About The Potentiality of The Dance Archive Box"
11:40: Presentation Atsuko Hisano (The Saison Foundation) "About Saison Foundation's Archiving Dance"
12:00: Presentations Chie Ito (Archivist), Natsuko Tezuka (Archivist) "How to Make Dance Archive Boxes"
12:30: Presentations Margie Medlin (Dramaturge), Venuri Perera (User) "About the Users' Process of DAB Project in Singapore"
13:00: Video Showing Margie Medlin (User) "First Skin: MARGIE MEDLIN RESPONDS TO MIKUNI YANAIHARA'S ARCHIVE BOX"
13:30-14:30 : Lunch Break
14:30: Lecture Susanne Foellmer (Dance Researcher, Free University Berlin) "Ephemeral permanence: Challenging the Archive in/Through Dance"
15:00: Presentation Navtej Johar (User) "Stilling Movement: Growing Degrees of Separation Between Dancing and Seeing"
15:20: Presentation Nanako Nakajima (Dance Dramaturg, Dance Researcher) "The Aging and Archiving Body in Dance"
15:40: Roundtable: Questions, Answers, and Discussion Ong Keng Sen, Susanne Foellmer, Navtej Johar, Chie Itoh, Nanako Nakajima
16:30: Closing
Yoshiro Hatori
Born in Brussels in 1989. Director and Founder of Kenobi, and director of "The Useful Program" (Kyoto International Performing Arts Festival – Kyoto Experiment, 2013 and 2014). He produced "trying" and "teaching" which can be said to be artistic direction in an expanded sense, for a workshop《Self-Government》 and ate rice with stones as a side dish in 《Side-Dish Stone》. He published Directions and Instructions – The However Goods in 2012.
Ong Keng Sen(Theater Director and Festival Director of the SIFA)
ONG Keng Sen is the Festival Director of Singapore International Festival of Arts and the founder of Arts Network Asia. He is a performance director who has actively contributed to the evolution and the subsequent transglobalisation of the Asian aesthetic in contemporary arts. Ong created the internationally-renown Flying Circus Project, and a critically-acclaimed Shakespeare trilogy beginning with Lear (1997). In 2016, he will direct in his contemporary trademark style collaborating with Asian traditional artists, Richard Sandaime written by Hideki Noda.
Atsuko Hisano (Program Director, The Saison Foundation)
Atsuko Hisano is program director of The Saison Foundation (SF), a private-sector grant-making foundation, established in 1987 in Tokyo. It is dedicated to contributing to the advancement of the Arts primarily in the fields of contemporary Japanese theater and dance, and to promoting cultural exchange between Japan and overseas. The Saison Foundation conducted seminar and workshop "Archiving Dance" in 2014, which was the initial stage of "Dance Archive Boxes @TPAM2016".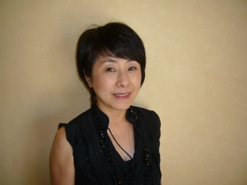 Chie Ito(Archivist)
Choreographer, director, dancer and leader of the Strange Kinoko Dance Company. Formed Strange Kinoko in 1990 while studying at the Nihon University College of Art, and has directed, choreographed and composed all the company's works since. In addition to dance performances, Ito is also involved in a wide range of other activities, including creating choreographies for and appearing in films, TV advertisements and theater works, collaborating with other artists, etc. Her main works include the film Glasses, Do Re Mi TV on NHK E-Tele, be ponkikkids on Fuji TV, Shimajironowao! on TV Tokyo and the TV advertisement Acerola Exercise. Itō has been a part-time instructor at J.F. Oberlin University since 2005.
Natsuko Tezuka(Archivist)
Tezuka shifted from pantomime to dance in 1996 and through a process of trial and error has searched for a style not based on existing techniques. In 2001 she began the Personal Dissection Experiment Series in which she observes her own body. In 2010 she initiate the Asia Interactive Research project for observing folk art without regard to national boundaries. She moved from the Kantō area to Fukuoka Prefecture in 2013.
Margie Medlin (User, Dramaturge)
Margie Medlin's work focuses on the relationship between dance and the moving image. She creates experimental film, new media works and designs dance performances. As Director of Critical Path, choreographic research centre, Sydney, 2007- 2015 she received an artistic leadership award from the Australia Council of the Arts and in 2015 a Science and Art Production Award from the Wellcome Trust, London. For many years Margie was an artist in residence at the Centre for Art and Visual Media, Germany.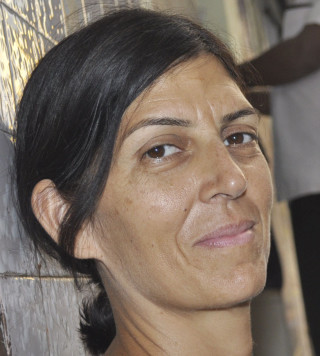 Venuri Perera (User)
Venuri is a Colombo based performer, choreographer and movement facilitator. Her primary training was in Kandyan Dance and she was member of the acclaimed Chitrasena Vajira Dance Ensemble from 1994 to 2007. Since 2004, she has collaborated in dance / theatre / film / live art / multimedia / site-specific / promenade theatre / musical theatre / therapeutic movement / mixed-abled dance projects in Sri Lanka, India, UK, Germany, Japan, Spain, Cambodia, Myanmar and Singapore. After completing her Masters in Psychology in 2006, she went on to receive a Post Graduate Certificate in Dance from Laban, London's leading conservertoire for contemporary dance in 2008, where she was awarded the Michelle Simone prize for Choreography. Since then, she has presented her short solo works in festivals / platforms / symposiums in Europe, South and East Asia. Venuri is one of a handful of artists engaged in experimenting contemporary approaches to dance making in Sri Lanka, of and for its cultural context. She is interested in the body as a political 'provocateur' and strongly believes in the transformational power of performance.
Susanne Foellmer (Junior professor, Free University Berlin)
Prof. Dr. Susanne Foellmer works as an assistant professor at the Theater Studies Department of the Freie Universitaet Berlin. Her research focuses on dance and performance of the 1920ies (Weimar era) as well as contemporary performing arts with respect to theories of aesthetics and corporeality. Further research fields are dance in connection to media and visual arts. She also has been working as a dramaturge for dance company Rubato, Isabelle Schad and Jeremy Wade among others.
Navtej Johar(User)
Navtej Johar is a dancer / choreographer whose work freely traverses between the traditional and the contemporary. Drawing upon plural vocabularies of bharatanatyam, yoga and physical theater, his work seeks to examine the place of eroticism within hierarchies of class, gender, and culture. A recipient of the Charles Wallace and the Times of India Fellowships, he is currently a fellow at the "Interweaving Performance Cultures," International Research Center, at Freie University, Berlin; is on faculty at the Ashoka University, India; and is the founder-director of Studio Abhyas, New Delhi, a nonprofit organization dedicated to yoga, dance-theater, urban activism and the care of stray animals.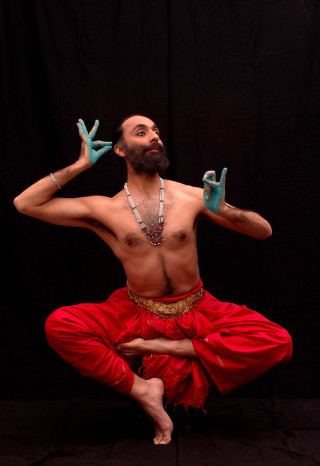 Nanako Nakajima(Dance Dramaturg, Dance Researcher)
A fellow at Berlin Free University, Nakajima is engaged in research on aging and dance. Also a dance dramaturg, and teacher of the Fujima School Japanese traditional dance. Currently teaching at Aichi University. She has been the dramaturg for various projects including: Luciana Achugar's "Echausting Love at Danspace Project" (winner of the Bessy New York Dance and Performance Award in 2006); and Osamu Jareo's "Thikwa plus Junkan Project". Nakajima organized the international symposium "The Aging Body in Dance" in Berlin and Tokyo in 2014. Co-authored "Dance Dramaturgy: Modes of Agency, Awareness and Engagement" (Palgrave, 2015).
Mariko Harigai (Lecturer, Keio University)
Her research focuses on aesthetics of theatrical voices and their spatial effects. She is working on her PhD thesis "Ortlose Stimme: Verhältnis von Stimme und Ort im Gegenwartstheater" which will be submitted at Berlin Free University this year. She has also worked as a dramaturg for Naoko Tanaka's "Die Scheinwerferin" (winner of ZKB recognition prize in 2012). In 2015 Harigai co-organized the international symposium "(Un)vernehmbare Stimme" with Prof. Eiichiro Hirata at Keio University Tokyo.