Special Talk Theaters as "New Public Squares"
Kang Sang-jung, Oriza Hirata, Toshiki Okada,
2.9 Tue

16:00-17:30
Professional

Admission Free

Audience

¥500
※reservation not required, at the door only



With English-Japanese simultaneous interpretation
Kang Sang-jung, political scientist who was appointed Director and President of Kumamoto Prefectural Theater in January 2016, and Oriza Hirata, who has just premiered a new opera at Staatsoper Hamburg in the same month, analyze the possibility of theaters as "new public squares" from fresh points of view. Moderated by Toshiki Okada, the director of the internationally active company chelfitsch.
Speaker
Kang Sang-jung (Political Scientist / Director and President, Kumamoto Prefectural Theater)
Born in Kumamoto in 1950. Served as Associate Professor at the International Christian University, Professor at the University of Tokyo Interfaculty Initiative in Information Studies and Graduate School of Interdisciplinary Information Studies, and as President of Seigakuin University. Currently Professor Emeritus, University of Tokyo. Appointed Director and Chairman of the Board of Directors of the Kumamoto Prefectural Theater in January 2016. Specialist in political science and the history of political thought. Appears regularly as commentator on TV and in newspapers and magazines. Many publications, including Zainichi [Resident Koreans], and most recently Aku no chikara [The Force of Evil].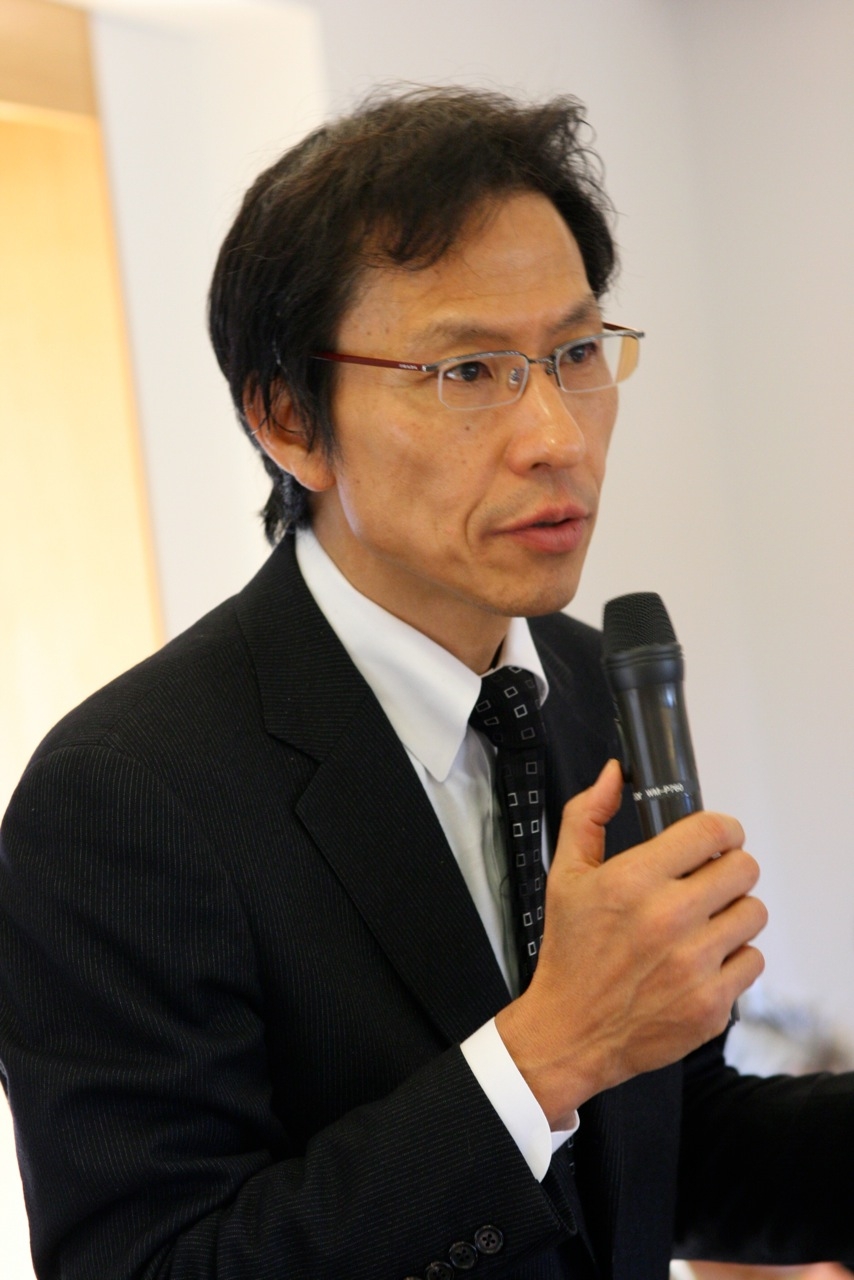 Oriza Hirata(Playwright / Director / Advisor, Performing Arts Meeting in Yokohama)
Born in Tokyo in 1962. Specially-appointed Professor, Tokyo University of the Arts; Visiting Professor, Osaka University; Visiting Professor / Special Assistant to the President, Shikoku Gakuin University; Leader, "Seinendan" Theater Company; General Artistic Director, Komaba Agora Theater; Artistic Director, Kinosaki International Art Center, among others. Awarded the 39th Kishida Prize for Drama for Tokyo Note in 1995. Named Chevalier de l'Ordre des Arts et des Lettres by the French Ministry of Culture in 2011.
Moderator
Toshiki Okada(Playwright / Novelist / Director, chelfitsch / Advisor, Performing Arts Meeting in Yokohama)
Born in 1973. Has performed in 70 cities around the world and drawn international attention. Main awards include the Kishida Kunio Prize for Drama for Five Days in March (2005) and the Oe Kenzaburo Prize for The End of the Special Time We Were Allowed (2007). Commissioned to direct his works in a repertory program at the Munich Kammerspiele (Germany) for three seasons starting in 2016.