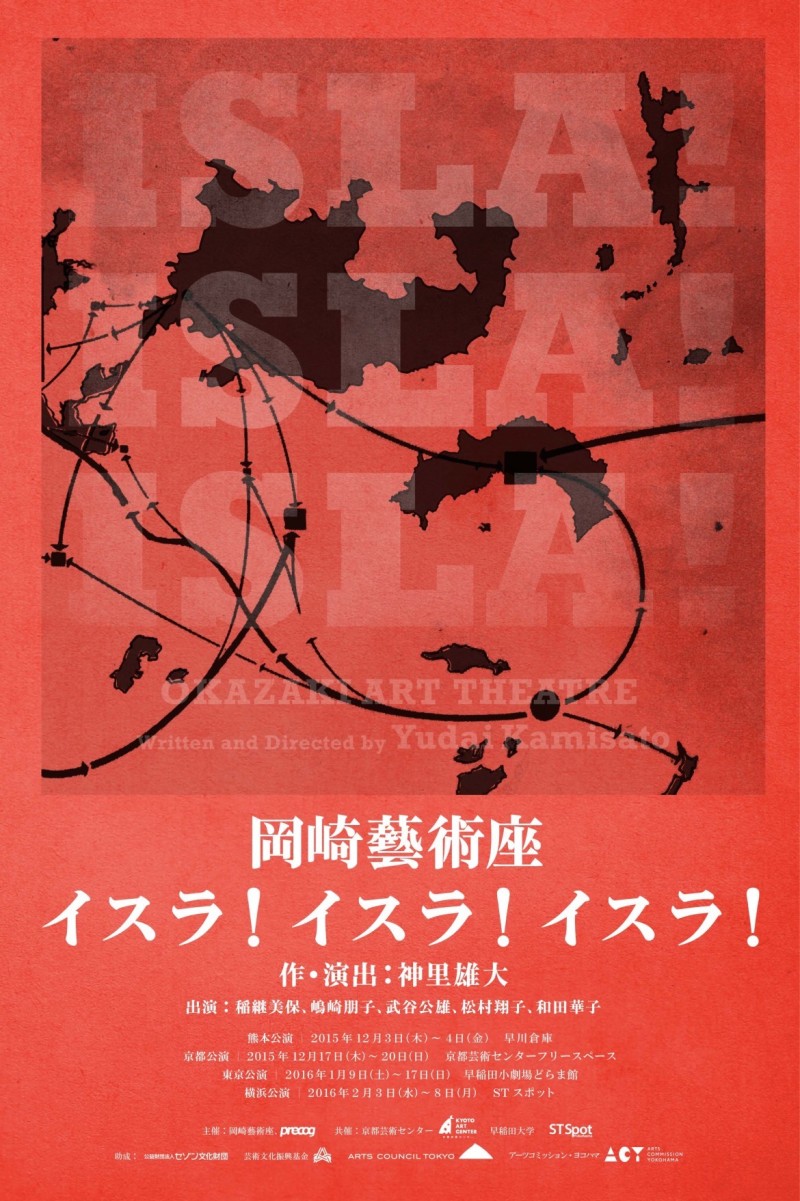 New work(S)"ISLA! ISLA! ISLA!"
Previous work(A)"+51 Aviación, San Borja"
Okazaki Art Theatre(Tokyo)
Yokohama ST Bldg. B1, 1-11-15 Kitasaiwai Nishi-ku, Yokohama, Kanagawa
New work(S)"ISLA! ISLA! ISLA!"
Previous work(A)"+51 Aviación, San Borja"

2.3 Wed

20:00 (S)

2.4 Thu

20:00 (S)

2.5 Fri

20:00 (S)

2.6 Sat

13:00 (A) / 20:00 (S)

2.7 Sun

13:00 (A) / 20:00 (S)

2.8 Mon

13:00 (A) / 18:00 (S)


Run Time:(S) 90 min (A) 80 min 
Subtitled in English
Adv

¥2,800

Door

¥3,300

Student Adv

¥2,000

Student Door

¥2,500

Pair

¥5,200(Adv only)
:¥2,500
• Registration for TPAM is required to receive the benefit.
• Please make reservations via an TPAM My Page, to which we invite you after your registration. Availability is limited.
• Please bring your TPAM Pass to the venue or please tell your name at the door if you don't have TPAM Pass.