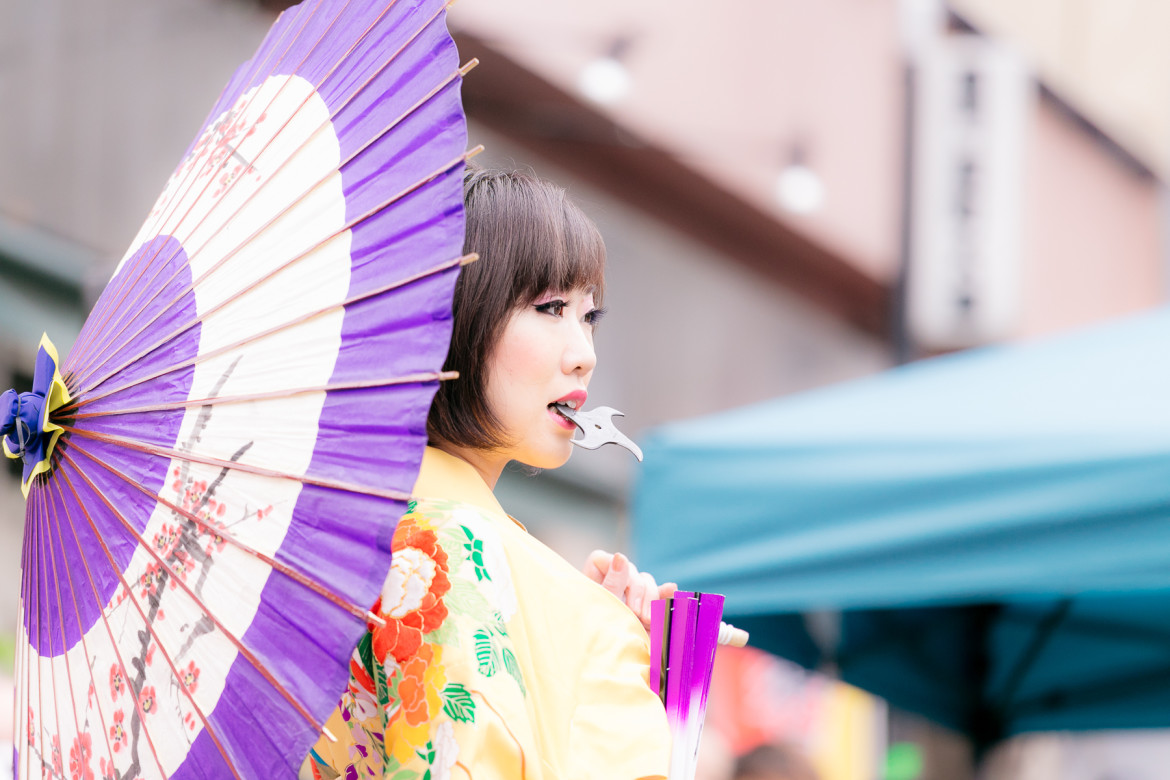 HIMENO TAKASHIMA Street Performance
HIMENO TAKASHIMA(Tokyo)
12 Nihon-odori, Naka-ku, Yokohama, Kanagawa
2.11 Thu ☆

13:30 / 15:15

2.12 Fri ★

13:30 / 15:15

2.13 Sat ☆

13:30 / 15:15

2.14 Sun ★

13:30 / 15:15
   ☆OIRAN("Courtesan")SHOW(Barrel organ performance)
   ★NINJA SHOW(Pole dance performance)

   Run Time: 20 min (both)
Adv & Door

¥1,000
:A DVD present
• Registration for TPAM is required to receive the benefit.
• Please make reservations via an TPAM My Page, to which we invite you after your registration. Availability is limited.
• Please bring your TPAM Pass to the venue or please tell your name at the door if you don't have TPAM Pass.
OIRAN("Courtesan")Show
This is a fragile and beautiful nonverbal performance of the heartbreaking tale of a courtesan in love, set to the tune of Shibaraku Asakusa's hand organ. This is modern entertainment that fuses famous French songs with Japanese classics.
Ninja Show
This is comical pole dance theater featuring the tale of a ninja woman who is full of energy and just a little stupid. Using a pole three meters tall, this ninja woman is at times cute and at times beautiful as she engages in aerial action.
HIMENO TAKASHIMA
Takashima Himeno is an actress who is entranced by street performance. She creates street theater that children and adults alike can enjoy. She demonstrates a wide breadth of expressive range in her acting, ranging from the comical to fragile aestheticism. She is widely recognized for the unique atmosphere created in her performances.
Asakusa Shibaraku
Shibaraku Asakusa is a hand organ player who has been invited to street organ festivals in countries including Germany, Finland, Estonia, and Poland.
Contact: TAKASHIMA
Phone: 080-6679-7917 / Email