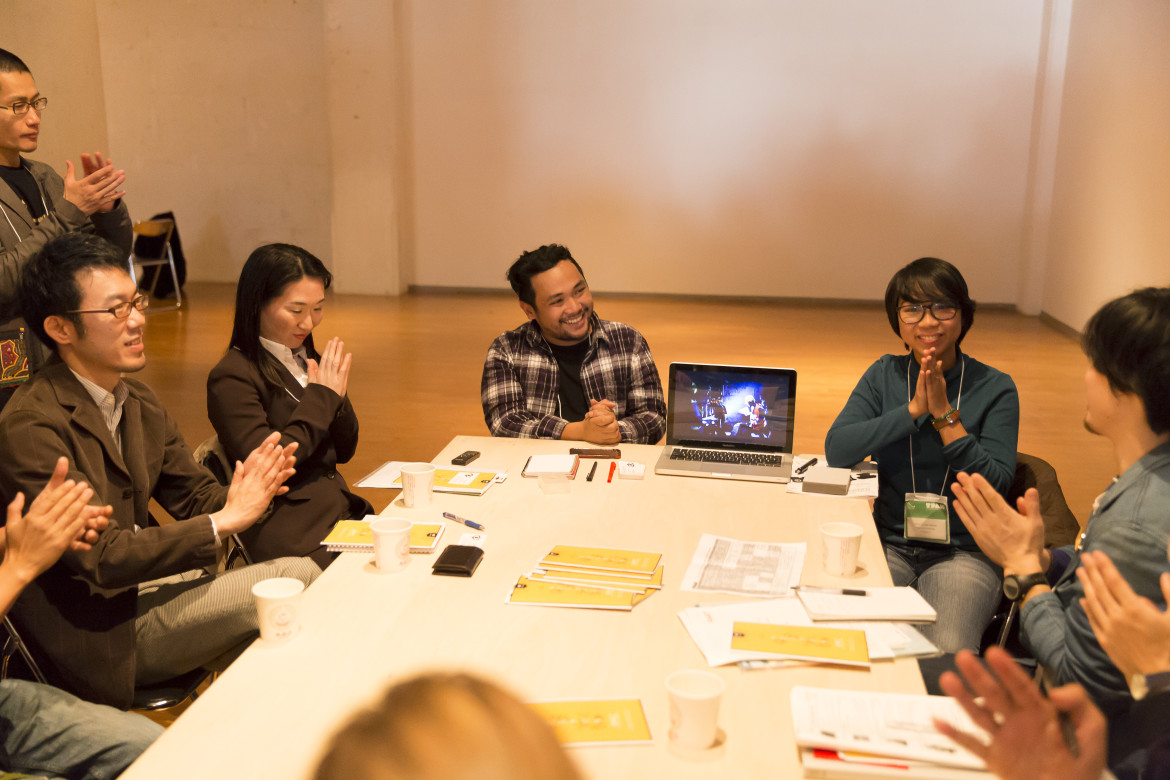 Group Meeting: A program where participants that share interest can meet and talk. You can either propose a theme and host a meeting or participate in meetings that you are interested in. Any TPAM registrant can host a meeting (see "Registration"). Reservation not required for participation in the meetings.
"Table" is for a small and intimate meeting with up to 12 participants and host(s).
"Room" is equipped with a video system and an English–Japanese consecutive interpreter supports your presentation, with up to 30 participants.
To register as a host, you need to register TPAM first
You will have the access to your 'MyPage' where you can apply Group Meeting Host Registration.
Host registration fee is not included in TPAM registration fee.
1st deadline: 1.15 Fri
Final deadline: 1.25 Mon
Room
Host registration fee ¥17,000 / 30 min.(up to 2 units = 1 hour)
Guest particiationAdmission free for TPAM participants(reservation not required)
Capacity 30 people
Services offered
Exclusive use of a meeting room w/ table and chairs)
Meeting theme translation and dissemination
Video system, microphone, English–Japanese consecutive interpretation