«Discussion Series: Co-Production in Asia» Session III: A Producers' Viewpoint — Around Pichet Klunchun's Dancing with Death
2.8 Mon

15:30-17:00
Professional

admission free

Audience

¥500
※reservation not required, at the door only



With English-Japanese simultaneous interpretation
Dancing with Death by Pichet Klunchun, which is premiered in TPAM Co-Production this year, is a project of Pichet Klunchun Dance Company and Esplanade and has been co-produced by TPAM and Arts Centre Melbourne. The speakers discuss the possibility of co-production in Asia referring to problems and tasks that they have tackled in this creation as producers.
Speaker
Faith Tan(Producer, The Esplanade Co Ltd)
Faith Tan is a producer and programmer at the Esplanade – Theatres on the Bay, the national arts centre of Singapore. In 2006, Faith launched the Esplanade's da:ns festival, a large platform which annually presents over 10 stage productions, 50 workshops, and a wide range of free dance performances and experiences. Last year, Faith initiated a new annual platform da:ns lab which facilitates workshops for dance practitioners to reflect on and deepen their practice and process.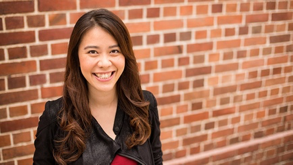 Stephen Armstrong(Creative Producer, Asian Arts, Arts Centre Melbourne)
Stephen specialises in new work production, creative collaborations and multi art form programming, frequently in re-visioned presentation models.  As an Executive Producer he has worked extensively across theatre, dance and opera as well as literature, feature film and digital arts.  Stephen is currently Creative Director of the inaugural Asia TOPA: Asia-Pacific Triennial of Performing Arts which will be presented by a consortium of programmers across Melbourne from January to April, 2017.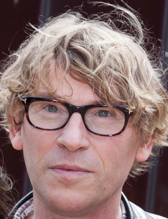 Hiromi Maruoka(Director, Performing Arts Meeting in Yokohama)
As the president of the Japan Center, Pacific Basin Arts Communication (PARC) and director of the Performing Arts Meeting in Yokohama (TPAM), Hiromi Maruoka provides opportunities to connect people with people and people with places both at home and overseas. She set up the "Postmainstream Performing Arts Festival (PPAF)," a project started in 2003 to invite foreign productions. Maruoka also conducted the Asia Satellite Meetings (2008, 2011) of the International Network for Contemporary Performing Arts (IETM). She has also started a festival named Sound Live Tokyo from 2012, and she is one of the founders and vice president of Open Network for Performing Arts Management.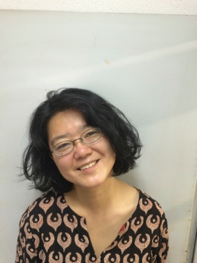 Moderator
Kee Hong Low(West Kowloon Cultural District, Head, Artistic Development (Theatre))
Kee Hong is currently Head of Artistic Development (Theatre) at the West Kowloon Cultural District Authority, Hong Kong SAR China. He was the Artistic Director and General Manager of the Singapore Arts Festival from 2009 to 2012. Formerly, Kee Hong was the General Manager of the Singapore Biennale, developing it from its inception in 2006 to the largest international contemporary visual arts platform in Singapore.