«Discussion Series: Co-Production in Asia» Session II: A Japanese Viewpoint — On the Possibility of International Co-Production in Japanese Public Theaters
2.8 Mon

13:00-15:00
Professional

admission free

Audience

¥500
*reservation not required, at the door only



With English-Japanese simultaneous interpretation

Organized by
Performing Arts Meeting in Yokohama 2016 Executive Committee
The Liaison Council of Theaters and Halls in Japan
The Liaison Council of Theaters and Halls in Japan is a Japan-wide network of some 50 regional public theaters and music halls. The symposium will examine the current situation of public theaters since the enactment of the "Theater Law", coproductions / joint invitations using the network and the situation of subsidies in relation to these, based on three recent examples: The Marriage of Figaro, an opera jointly produced in Japan, the SOMA Project a Japan-Germany joint production (Dance), and Richard Sandaime, a joint Japan-Singapore production (Theatre).
Speaker
Yoshiki Nakamura (Music Planning and Production, Tokyo Metropolitan Theatre)
Began producing a variety of concerts at the Tokyo Bunka Kaikan in 2002, receiving extensive training under then director, the late Akira Miyoshi. Currently works at the Tokyo Metropolitan Theater, where he began opera production in a joint project with the Yomiuri Nippon Symphony Orchestra, in addition to producing a great number of performances of many types. Producer of the opera the Marriage of Figaro, a collaboration production which played 14 times in 10 cities around Japan.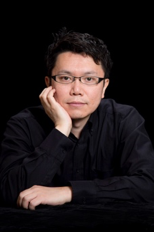 Masashi Kishimoto(Producer, Owlspot)
Began producing for the Isseki Nichō Theater Company in 1991, where he remained mainly producing performances and domestic tours until the company disbanded in 2008. After working for a production group, in 2012 joined the OWLSPOT theater in Toshima, Tokyo, where he works on planning and production. In recent years has produced the SOMA Project, an international coproduction between members of the Pina Bausch dance company and Japanese artists.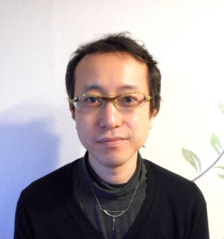 Hiroshi Takahagi(Vice Director, Tokyo Metropolitan Theatre)
Born in 1953. Graduated from the University of Tokyo in 1977. In 1976, while at the University of Tokyo, participated in founding the Yume no Yūmin Sha company. Former Manager of the Panasonic Globe Theater and General Producer of the Setagaya Public Theater, Vice Director of the Tokyo Metropolitan Theater since April 2008. He is also a guest professor at Tama Art University and he was a member of an advisory council for cultural policy at Agency for Cultural Affairs from 2007 to 2012. Publications include Boku to Engeki to Yume no Yumin Sha (Myself, Theater and the Yume no YUmin Sha).
Moderator
Masahiko Yokobori(Meeting Program Coordinator, Performing Arts Meeting in Yokohama)
Masahiko Yokobori completed his Ph.D. at the Department of Musical Creativity and the Environment, Tokyo University of the Arts. He majored in dramaturgy at the University of Music and Theatre Leipzig. He was a dramaturge for opera at Tokyo Metropolitan Theatre and Nissay Theatre. At present, he is a member of Festival/Tokyo Directors Committee, a researcher at Tokyo University of the Arts' Graduate School and Arts Council Tokyo (music and theatre), and also teaches at Rikkyo University.