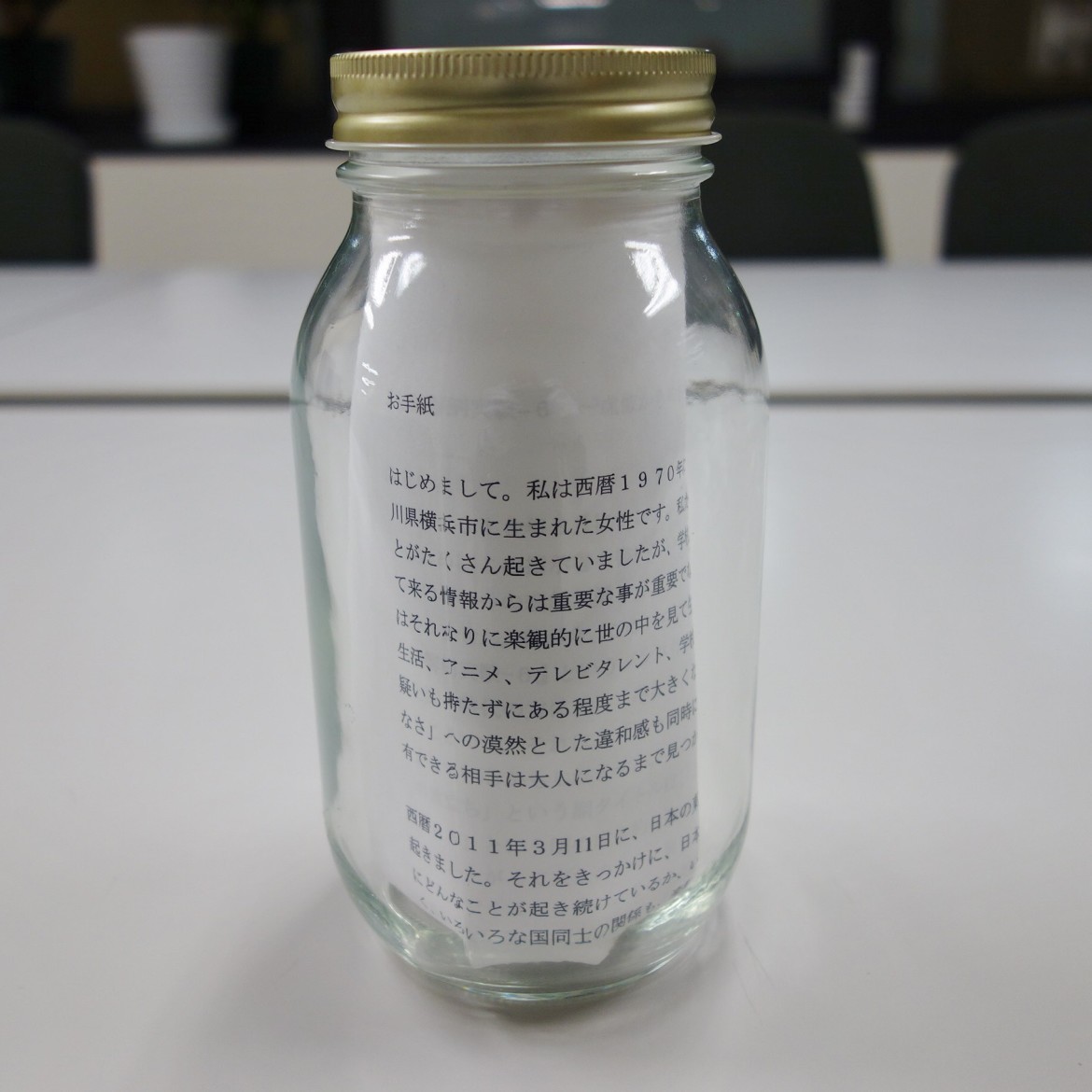 Dance Archive Boxes @TPAM2016
Performance + Dialogue
2.10 Web
User: Navtej Johar × Archivist: Yukio Suzuki
User: Chankethya Chey × Archivist: Tsuyoshi Shirai
2.13 Sat
User: Venuri Perera × Archivist: Natsuko Tezuka
User: Oohisui Hanayagi × Archivist: Chie Ito
2.10 Wed

16:00
2.13 Sat

13:30
Professional

¥500

Audience

¥1,000

Language: Japanese and English
2.14 Sun

11:00 – 16:30
Archiving Dance Archive Box Project
1.30 Sat – 2.14 Sun

11:00 – 20:00
Co-organized by: Yokohama Dance Collection 2016
Co-operated by: The Saison Foundation /Singapore International Festival of Arts
Special Thanks to the Tsubouchi Memorial Theater Museum, Waseda University
This dance archive project is for having artists archive their own choreography, not for presevation but for presentation, which was conceived and proposed by the Singaporean director Ong Keng Sen and started in 2014 involving Japanese contemporary dance artists. The project consisted of two stages: archivists* had discussions and created their archive boxes in the first stage, and Asian artsits as users** presented performances in response to the archive boxes in Singapore in the second stage. Dance is about physical movements that instantly emerge and disappear, so the notion of dance archive raises a question about ownership: to whom dance and its history belongs. As a dance dramaturg who was involved in this process, I would need to rebuild this question about dance heritage by layering it with the theme of "aging body in dance" in order to present this project in Japanese context. Therefore, in this presentation, in addition to young and mid-career artists from Southeast- and South Asia, we also invite artist of Japanese traditional performing arts as users who shall receive the archive box and respond to it. The presentation shall consist of three parts: performances plus dialogues by archivists and users, exhibition of the dance archive box project, and a symposium entitled the archiving body in dance.
*Archivists archived their own works and created archive boxes. The seven archivzists in the first stage were Chie Ito, Ikuyo Kuroda, Tsuyoshi Shirai, Yukio Suzuki, Natsuko Tezuka, Mikuni Yanaihara and Zan Yamachita. **Users received the archive boxes and responded to them. The seven users in the second stage were Rani Nair, Padmini Chettur, Chey Chankethya, Preethi Athreya, Venuri Perera, Margie Medlin and Mandeep Raikhy.
Navtej Johar
Navtej Johar is a dancer / choreographer whose work freely traverses between the traditional and the contemporary. Drawing upon plural vocabularies of bharatanatyam, yoga and physical theater, his work seeks to examine the place of eroticism within hierarchies of class, gender, and culture. A recipient of the Charles Wallace and the Times of India Fellowships, he is currently a fellow at the "Interweaving Performance Cultures," International Research Center, at Freie University, Berlin; is on faculty at the Ashoka University, India; and is the founder-director of Studio Abhyas, New Delhi, a nonprofit organization dedicated to yoga, dance-theater, urban activism and the care of stray animals.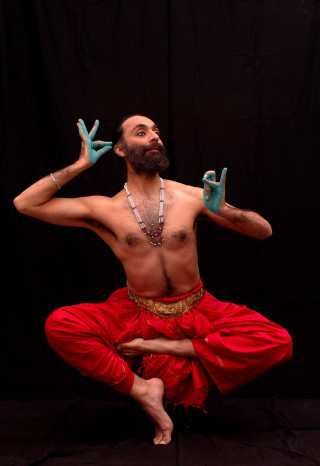 YUKIO SUZUKI
Choreographer, dancer, and head of "Yukio Suzuki Projects". Has performed in over 40 cities throughout the world, fascinating audiences with his flexible yet delicate and powerful body and dance style. Winner of the Toyota Choreography Next Generation Choreographer Award in 2008, selected one of ten finalists at the 2012 Danse Ėlargie competition at the Théâtre de la Ville in Paris.
Chankethya Chey
Chey Chankethya began training in Cambodian classical dance in the female role at the age of five. Kethya has worked under some of the world's leading contemporary choreographers at World Dance Alliance choreographic labs in Brisbane, Hong Kong and New Delhi and has been a featured dancer in works by Emmanuèle Phuon, Peter Chin, Arco Renz and others which have toured extensively to Europe, the US and throughout Asia. Kethya is one of Cambodia's most prolific choreographers and has created a large body of work in both classical and contemporary forms. Kethya received her master's degree in dance/choreography from UCLA as a Fulbright Scholar, supported in part by the Asian Cultural Council in 2014. Kethya was a featured dancer in CRACK – a new work of Cambodian contemporary dance by German choreographer Arco Renz that was awarded the 2012 ZKB Patronage Prize in Zurich Switzerland in September 2012. She is also the Mo Ostin Performing Arts Award winner, 2013. She is an artistic director of Amrita Performing Art.
Tsuyoshi Shirai
Established "Study of Live Works Baneto" in 1998. Since 2006, has created solo and choreography works based on his new unit "AbsT" as well as collaborated with musicians and artists. Bagnolet International Choreography Award (2000), Toyota Choreography Next Generation Choreographer Award (2006), Japan Dance Forum Award (2006 and 2011). Japan Agency for Cultural Affairs Media Art Festival Art Category Review Committee recommendation (2011). Since 2007, has toured in Japan and overseas with true, a performance by Dumb Type's Fujimoto Takayuki and nine other artists. Created blue Lion (2009) and still life (2010) in Kyoto.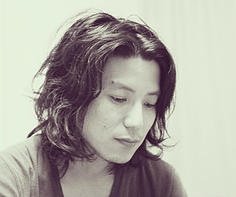 Venuri Perera
Venuri is a Colombo based performer, choreographer and movement facilitator. Her primary training was in Kandyan Dance and she was member of the acclaimed Chitrasena Vajira Dance Ensemble from 1994 to 2007. Since 2004, she has collaborated in dance / theatre / film / live art / multimedia / site-specific / promenade theatre / musical theatre / therapeutic movement / mixed-abled dance projects in Sri Lanka, India, UK, Germany, Japan, Spain, Cambodia, Myanmar and Singapore. After completing her Masters in Psychology in 2006, she went on to receive a Post Graduate Certificate in Dance from Laban, London's leading conservertoire for contemporary dance in 2008, where she was awarded the Michelle Simone prize for Choreography. Since then, she has presented her short solo works in festivals / platforms / symposiums in Europe, South and East Asia. Venuri is one of a handful of artists engaged in experimenting contemporary approaches to dance making in Sri Lanka, of and for its cultural context. She is interested in the body as a political 'provocateur' and strongly believes in the transformational power of performance.
Natsuko Tezuka
Dancer / Choreographer
Tezuka shifted from pantomime to dance in 1996 and through a process of trial and error has searched for a style not based on existing techniques. In 2001 she began the Personal Dissection Experiment Series in which she observes her own body. In 2010 she initiate the Asia Interactive Research project for observing folk art without regard to national boundaries. She moved from the Kantō area to Fukuoka Prefecture in 2013.
Oohisui Hanayagi
Nihon buyh (a form of traditional Japanese dance) dancer. Born in Okayama in 1984. Studied under Living National Treasure Hanayagi Toshinami. Accredited by the Hanayagi School in 2002, then entered the Tokyo National University of Fine Arts and Music the following year. After graduating, opened the "Let's Oohisui" nihon buyh studios in Okayama and Tokyo and joined the "Geimaruza" nihon buyō troupe. While continuing to polish her nihon buyō techniques, Ōhisui also produced her own choreographies, in works such as Dancing Household Appliance Series – Washing Machine and Microwave Oven, Tokyo and Omedetaisō. Oohisui's major stage performances include as a ballerina in Petrushka for orchestra and nihon buyh dancers and at the Rising Nihon Buyh Dancers and Musicians Appreciation Festival sponsored by the National Theater of Japan. Awards include the Minister of Education, Culture, Sports, Science and Technology's Encouragement Award, the Welfare and Culture Encouragement Award and the Fukutake Teachers Award.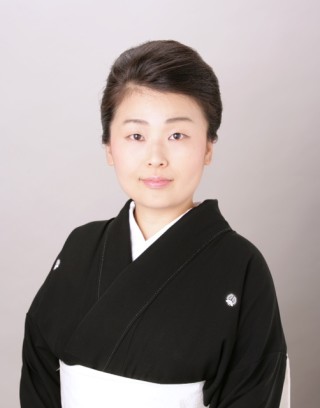 Chie Ito
Choreographer, director, dancer and leader of the Strange Kinoko Dance Company. Formed Strange Kinoko in 1990 while studying at the Nihon University College of Art, and has directed, choreographed and composed all the company's works since. In addition to dance performances, Ito is also involved in a wide range of other activities, including creating choreographies for and appearing in films, TV advertisements and theater works, collaborating with other artists, etc. Her main works include the film Glasses, Do Re Mi TV on NHK E-Tele, be ponkikkids on Fuji TV, Shimajironowao! on TV Tokyo and the TV advertisement Acerola Exercise. Itō has been a part-time instructor at J.F. Oberlin University since 2005.