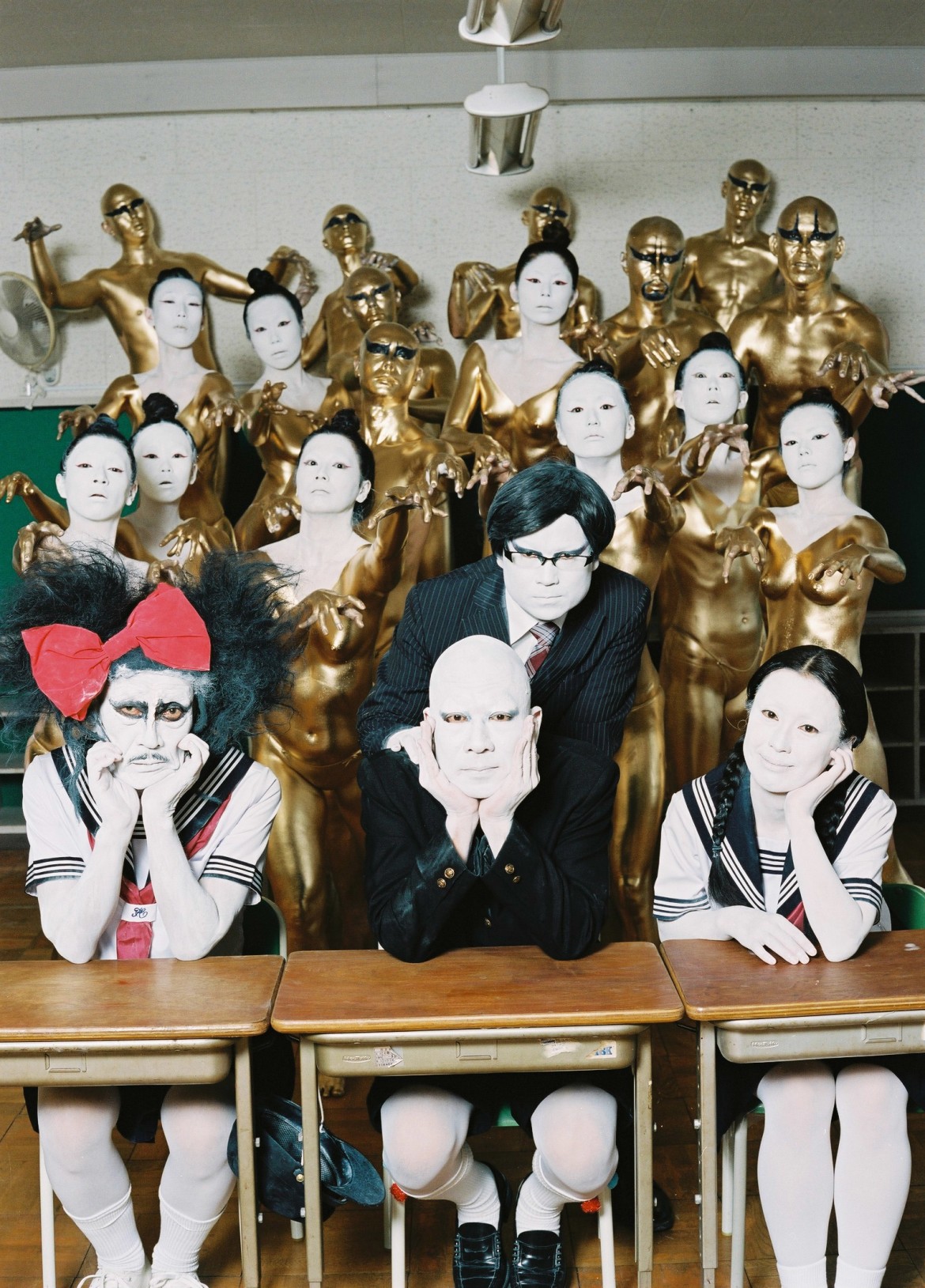 Dairakudakan Temptenshiki "CRAZY CAMEL"
Dairakudakan(Tokyo)
4-1-1 Taishido, Setagaya-ku, Tokyo
2.4 Thu

19:30

2.5 Fri

19:30

2.6 Sat

15:00 / 19:30

2.7 Sun

15:00


Run Time:70 min
S Seat(1F・2F reserved seat)Adv

¥4,500

S Seat(1F・2F reserved seat)Door

¥5,000

A Seat(*3F unreserved seat with reference number)Adv

¥3,000

A Seat(*3F unreserved seat with reference number)Door

¥3,500
*Doors open 30 minutes before the show starts.
:S Seat ¥4,400
• Registration for TPAM is required to receive the benefit.
• Please make reservations via an TPAM My Page, to which we invite you after your registration. Availability is limited.
• Please bring your TPAM Pass to the venue or please tell your name at the door if you don't have TPAM Pass.
A homage performance for the kimpun show. The kimpun show was one of the important activities to financially and independently support Dairakudakan, the Butoh company, in the beginning years, around 1970's-80. Without the kimpun show, the butoh wouldn't have been today. Crazy Camel is a Butoh style kimpun show with music of Keisuke Doi and A. Vivaldi.
Dairakudakan
Established in 1972 by AKAJI MARO, Dairakudakan has already presented many works. MARO collects and reconstructs the forgotten "Miburi-teburi" (i.e., human gestures) on the principle of "Temp-tenshiki" (i.e., being born in this world is a great talent itself). The company has been internationally performing in many countries. The word "Butoh" has spread in the international dance scenes. Dairakudakan fosters emerging dancers, and has produced many butoh groups such as Sankai Juku, Ko Murobushi and so on. At Kochuten studio in Kichijoji, Tokyo, the members perform in various groupings. The company received the Japan Dance Critics Association's Award in 1974, 1987, 1996, 1999 and 2007.
Contact: Dairakudakan
Phone: 0422-21-4984 / Email