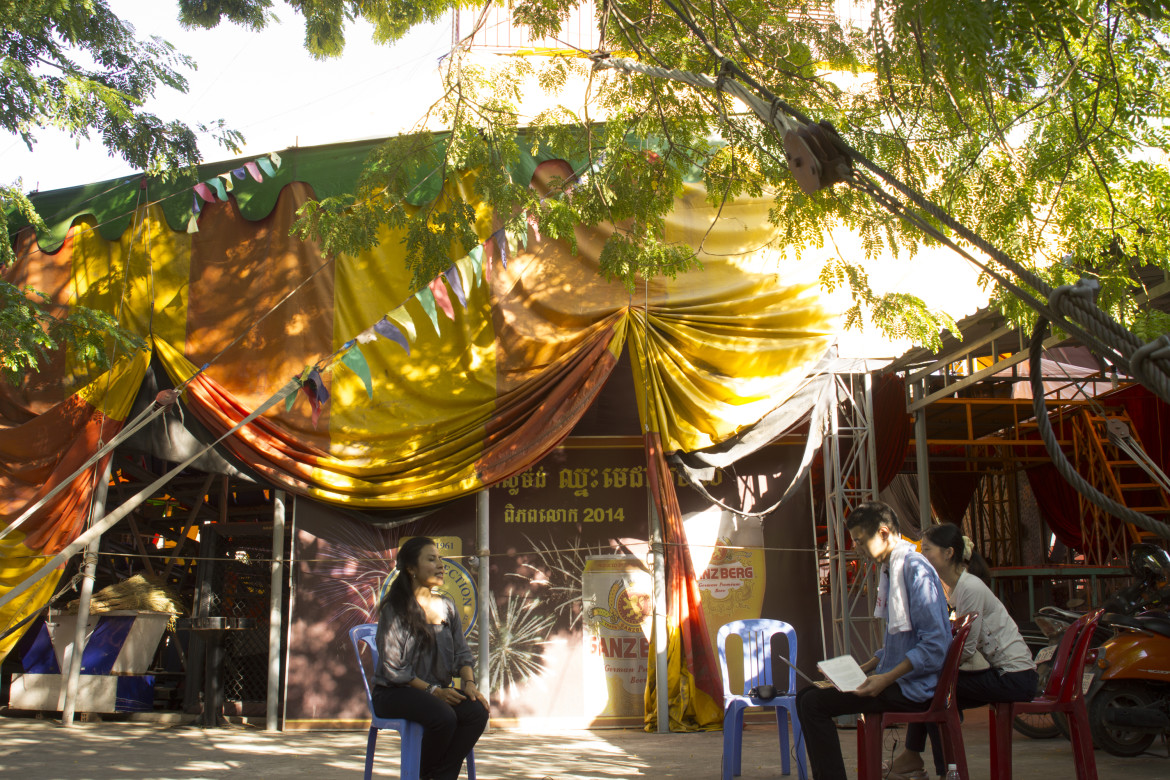 2.6 Sat

13:00-19:00

2.7 Sun - 2.13 Sat

11:00-19:00

2.14 Sun

11:00-17:00
Admission Free
Interviewee: JK Anicoche (Manila), Donna Miranda (Manila),
Khvay Samnang (Phnom Penh), Chey Chankethya (Phnom Penh)

Interviewer: Jun Tsutsui (Osaka), Yoshiro Hatori (Omori)

Videographer / Editor: Yasunori Ikeda (Ogaki), Satoshi Nishizawa (Tokyo)
This project aims and listening to and archiving the background and conditions of rising next generation artists throughout Asia in the search for the next level of international cooperation. The project has been well received; there have even been requests to display the archives overseas. At the TPAM the archives will be exhibited along with interview films made last year in Jakarta, Yogyakarta, Kuala Lumpur and Singapore.
JK Anicoche
JK Anicoche is an action star storyteller of multiple artistic-identities. He is the Artistic Director of contemporary performance company – the Sipat Lawin Ensemble and the Festival Director of Karnabal Performance and Social Innovation Festival 2013-present. He is the founder of "Project Banig: Storytelling Everywhere Nation-wide Volunteer Campaign". JK is a fellow of Japan Foundation Asia Center's HANDS Project: Creativity and Disaster Education 2014-2015 and Monsoon 2015 Asia-Australia-Europe Performance Residency in Sydney Australia. He teaches Directing and Company courses at the Phil. High School for the Arts.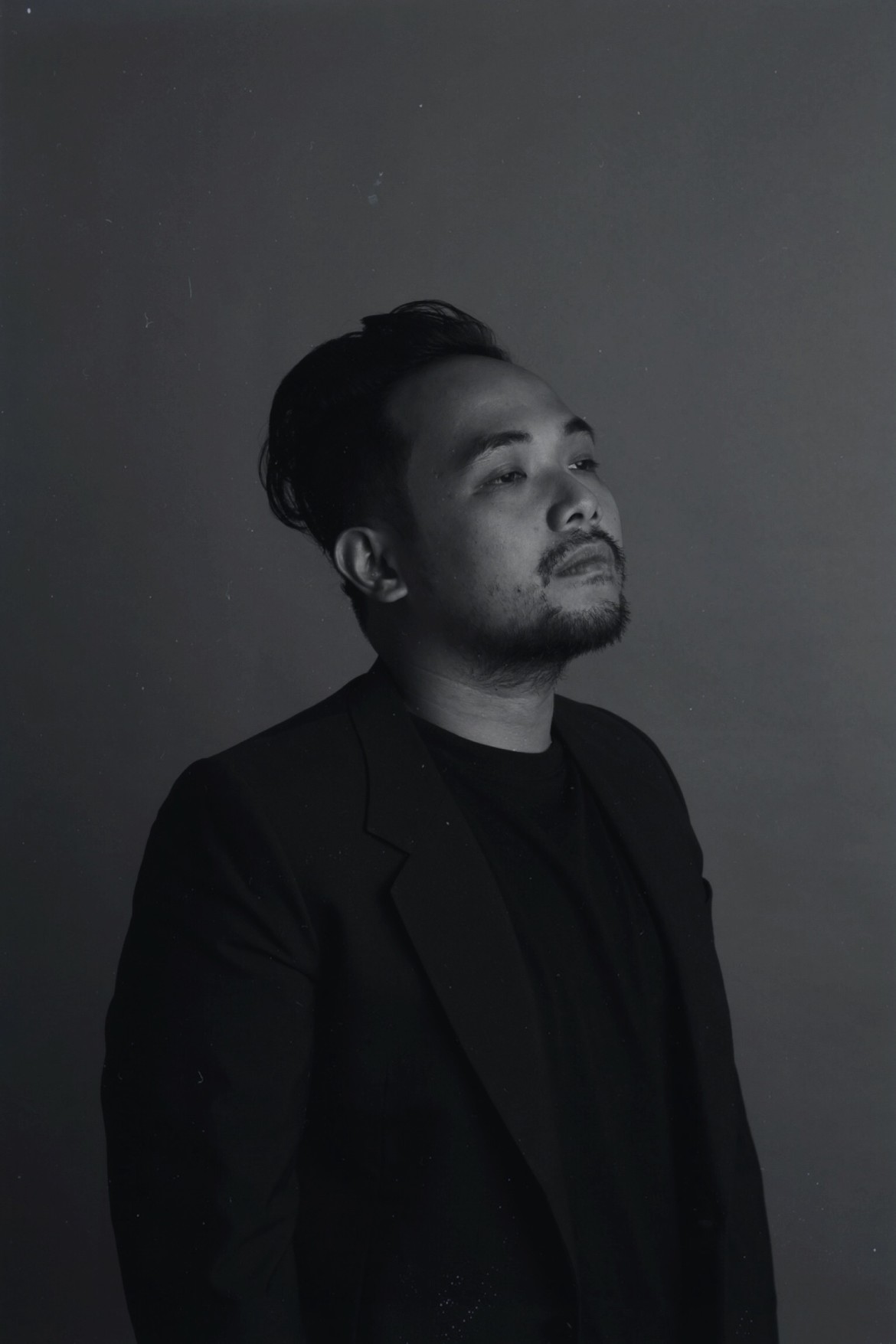 Photo: Geloy Concepcion
Donna Miranda
Donna Miranda is a choreographer living and working in the Philippines. She studied Anthropology at the University of the Philippines and received specialized training in contemporary dance in Philippines and Europe. At the moment she is producing works that delimit the notion of the choreographic through critical engagements with the institutions of dance and the body. She makes a living as a development worker providing communication and advocacy support for public health and disaster risk reduction programs.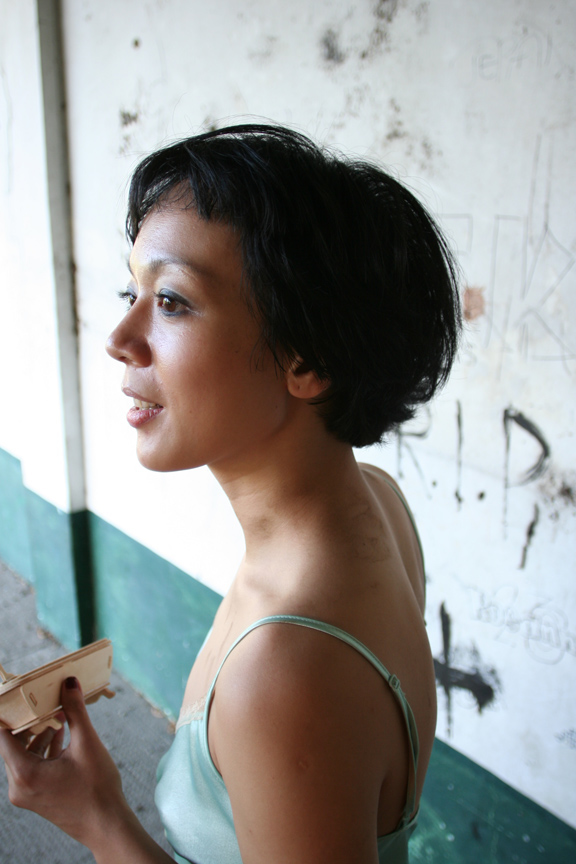 Photo: Brendan Goco
Khvay Samnang
Khvay Samnang was born in 1982 in Svay Rieng, Cambodia and lives and works in Phnom Penh. His multidisciplinary practice spans performance, photography, video, installation and sculpture. Prompted by instinct and hearsay, direct experience and media sources, Khvay follows stories he believes require intervention. With symbolic and intentionally futile gestures, he offers new interpretations of history and contentious current affairs that resist the polarizing language known to media and legal reports. Khvay's recent solo exhibitions include Footprints of Yantra Man, Kunstlerhaus Bethenian, Berlin, Germany and Rubber Man, Jeu de Paume, Paris and CAPC, Bordeaux (2015).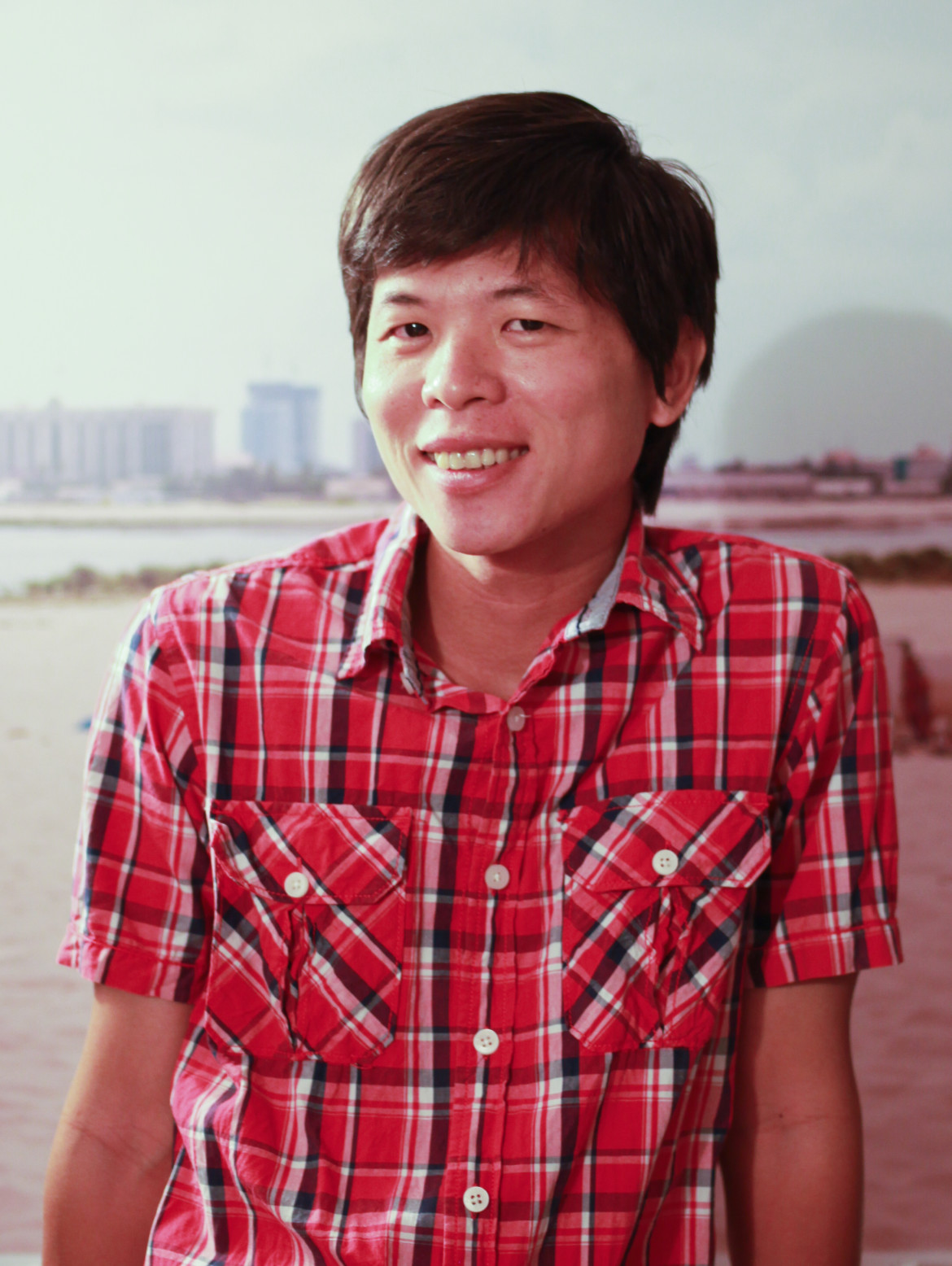 Photo: Chum Chanveasna
Chankethya Chey
Chey Chankethya began training in Cambodian classical dance in the female role at the age of five. Kethya has worked under some of the world's leading contemporary choreographers at World Dance Alliance choreographic labs in Brisbane, Hong Kong and New Delhi and has been a featured dancer in works by Emmanuèle Phuon, Peter Chin, Arco Renz and others which have toured extensively to Europe, the US and throughout Asia. Kethya is one of Cambodia's most prolific choreographers and has created a large body of work in both classical and contemporary forms. Kethya received her master's degree in dance/choreography from UCLA as a Fulbright Scholar, supported in part by the Asian Cultural Council in 2014. Kethya was a featured dancer in CRACK – a new work of Cambodian contemporary dance by German choreographer Arco Renz that was awarded the 2012 ZKB Patronage Prize in Zurich Switzerland in September 2012. She is also the Mo Ostin Performing Arts Award winner, 2013. She is an artistic director of Amrita Performing Art.
Jun Tsutsui
Leader, director, playwright and actor in dracom, an Osaka-based performing arts group. Winner of the 2007 Kyoto Art Center Performing Arts Award. Aside from his work with dracom, Tsutsui has also directed for the Dance Box project About Dances in Shin-Nagata, for the Tōenkai company. He has additionally appeared in works by choreographer Zan Yamashita, the Marebito Theater Company, the Ishinha company and works directed by Yoshiro Hatori.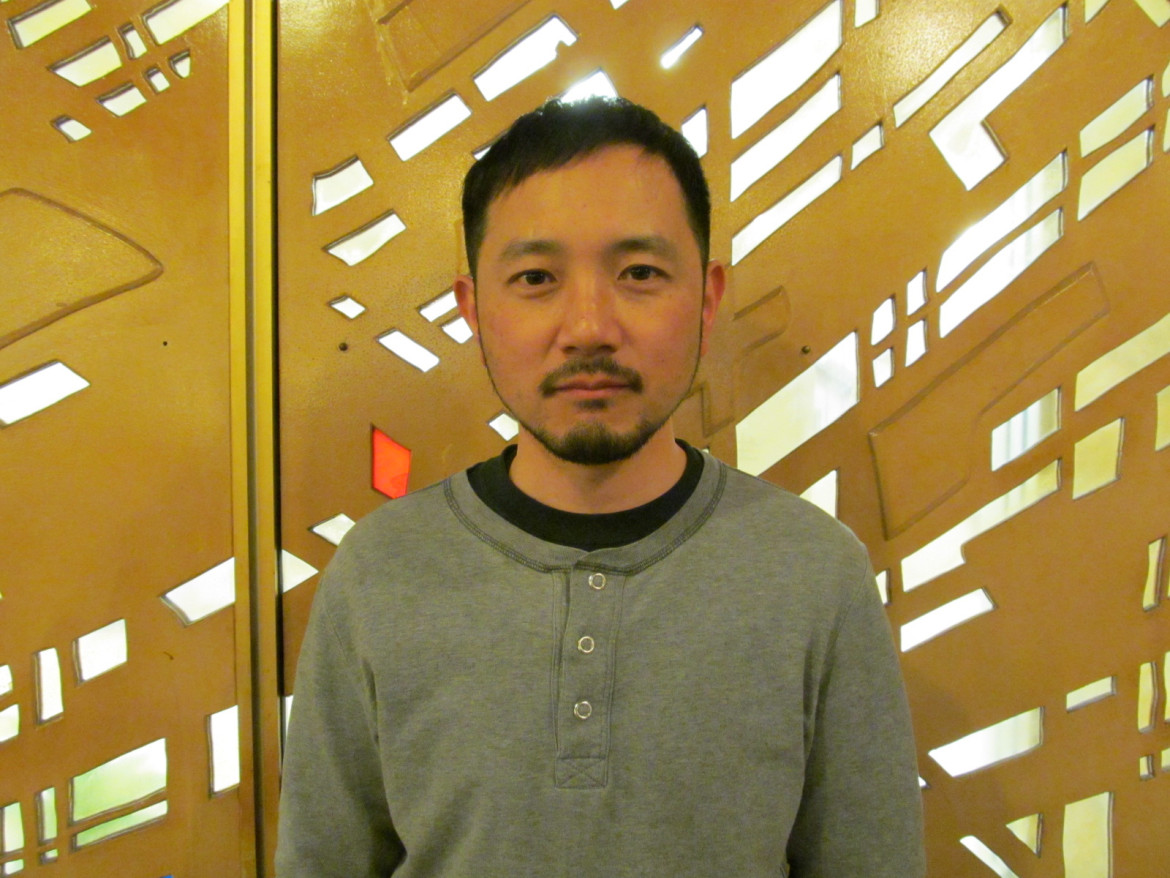 Yoshiro Hatori
Born in Brussels in 1989. Director and Founder of Kenobi, and director of "The Useful Program" (Kyoto International Performing Arts Festival – Kyoto Experiment, 2013 and 2014). He produced "trying" and "teaching" which can be said to be artistic direction in an expanded sense, for a workshop《Self-Government》 and ate rice with stones as a side dish in 《Side-Dish Stone》. He published Directions and Instructions – The However Goods in 2012.
Yasumori Ikeda
Born in Fukushima 1976. Filmmaker.Produces films using a unique narrative style without actors, including 3 Portraits and June Night(2013) consisting of three interviews and reenactments by himself and a 49-day documentary 7×7(2004). His work has been presented at film festivals both in Japan and overseas.
Satoshi Nishizawa
Photographer and filmmaker. Uses cameras to record the daily lives of individuals, turning his attention even to the social and economic factors that are revealed in the images, eroding daily life whether willingly or not. Major exhibitions include "Satoshi Nishizawa: Hardcore of Documentary" (2011, Sanagi Fine Arts, Tokyo) and "Romantic Geography" (2014, TKG+, Taipei). Main screenings include "Tuesday Classes – Satoshi Nishizawa's Hyakko (Hundred Lights)" (2013, Rikkyo University), and "Shingo Kanagawa – 'Father'" (2015, Contemporary Art Museum, Kumamoto).