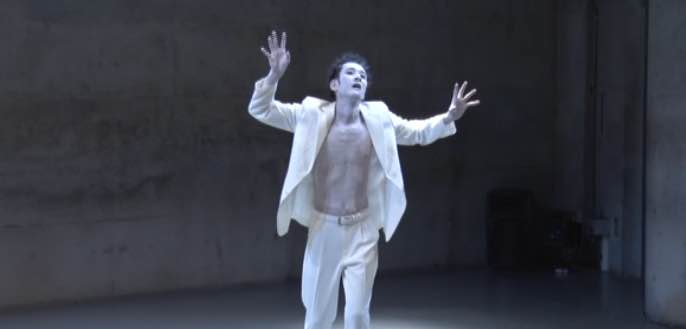 Soul of Butoh
Teruyuki Nagamori
2.16 Thu

19:30

上演時間

Run time

90 min
Adv & Door

¥3,000




• Registration for TPAM is required to receive the benefit.

• Please make reservations through TPAM My Page.

• Availability is limited.

• Please bring your reservation sheet to the venue or please tell your name at the door if your reservation sheet is not issued yet.
This performance is brought to you by up-and-coming butoh dancer Teruyuki Nagamori. Drawing on the essence of butoh, while also introducing methods unique to him, Nagamori's dancing transforms not just the body but the space itself. There is something about the overwhelming sense of presence, the magnificent energy in this butoh that can bring out tears in the spectators. Enjoy the experience of Teruyuki Nagamori's butoh.
Teruyuki Nagamori
Nagamori encountered butoh after decades spent working as an actor. He studied under Yoshito Ohno at the Kazuo Ohno Dance Studio.