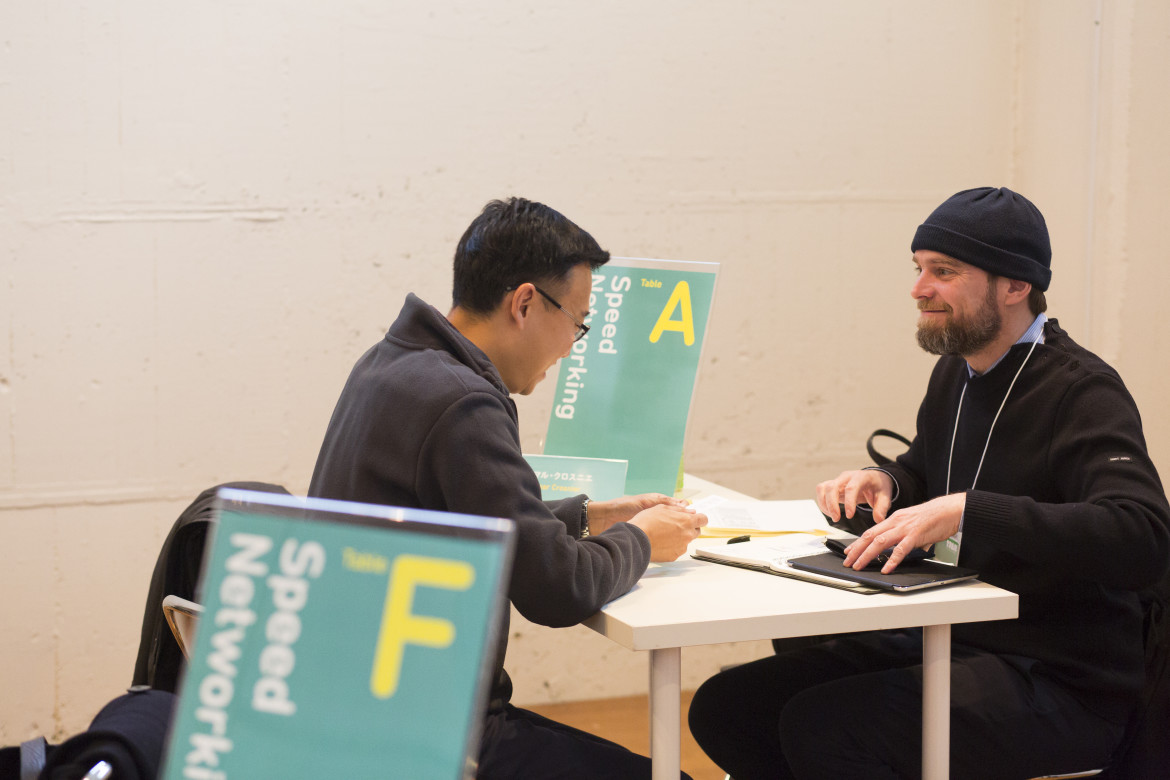 2.14 Tue

10:00–15:30

2.15 Wed

10:00–15:30
Requirement

TPAM registration

Reservation fee

¥0
10-minute one-on-one meetings by appointment with festival directors and producers who come to TPAM. Participants efficiently prepare documents and promote their productions and projects. In 2016, 264 meetings with 31 hosts from 14 countries were held, not only for trading but also for networking.
Speed Networking: A program for one-on-one meetings with international presenters including theatre programmers or festival directors. Participants can more directly and specifically communicate with the hosts in the 10-minute individual meetings (reservation required).
1st application period: 2.1 Wed 12:00〜2.5 Sun 23:59
2nd application period: 2.9 Thu 00:00〜2.11 Sat 23:59
[1st application period]
• You can select the presenter and date you would like.
• TPAM Secretariat organizes and suggests the timetable of meetings on 2.8 Wed. Please tell us your preferred date and time as well as when you are occupied.
• Apply for meetings with up to 3 hosts in Primary Application.
[2nd application period]
• You can select the host, date and time. It is on a first-come, first-served basis.
• Maximum of 6 hosts' reservations available per person including the numbers of hosts reserved by
the Primary Application and the numbers of reservations by the Secondary Application.
Speed Networking Hosts(As of February 8)*some hosts will be announced later
Feb. 14 [10:00~12:00]
Feb. 14 [12:30~14:30]
Feb. 15 [10:00~12:00]
Feb. 15 [12:30~14:30]