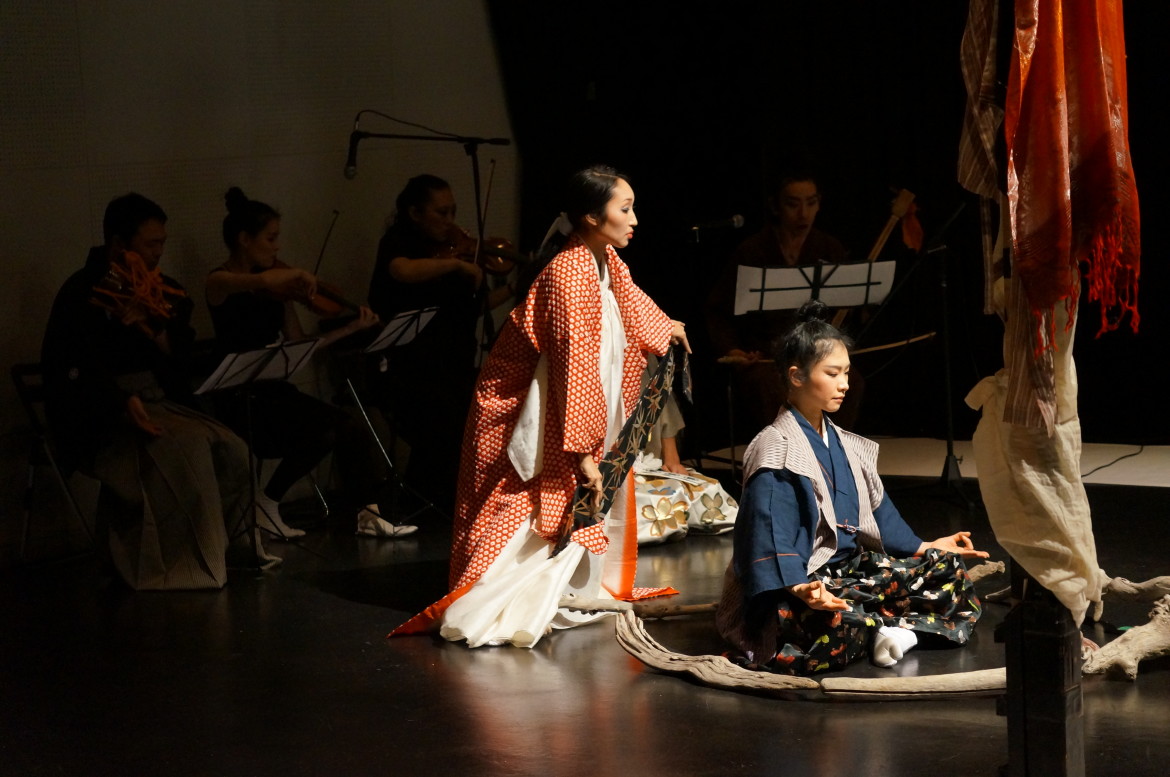 Silkroad Noh "DOJOJI"~LIVE!Music&Dance&Film~
Silkroad Noh Musical Theater
2.14 Tue

19:00

2.17 Fri

19:00

2.19 Sun

12:00

上演時間

Run time

70 min
Adv

¥1,000

Door

¥1,500
•Registration for TPAM is required to receive the benefit.
• Please make reservations through TPAM My Page.
• Availability is limited.
• Please bring your TPAM Pass to the venue or please tell your name at the door if you don't have TPAM Pass.
The classical "Dojoji Temple" legend retold from our completely new point of view! Kiyohime's love for Anchin burns him to death and leads his soul to Potalaka pure land. A new form of performing arts emerges from the mixture of noh, kyogen, bunraku and various Asian traditions: Ueishin Kim's dance, Hiroshi Obiki's khoomei singing, Middle Eastern violin, powerful kotsuzumi percussions, chanting and narration. This presentation features the screening of the latest Dojoji performance as well as live music and dance by the Silkroad Noh Musical Theater and guest artists.
Silkroad Noh Musical Theater
Different types of performing arts were brought from various Asian regions to Japan via the Silk Road 700 years ago. Kan-ami (the father of Ze-ami) mixed them and created an avant-garde form of performance. Jinya Imai, a heretical noh artist, was inspired by Kan-ami's creative spirit and gathered diverse artists who specialize in Asian and Arabic music and performing arts. Their style, called "Silk Road Noh," deconstructs noh and creates the world of music, dance and stories beyond the times, national borders and genres.