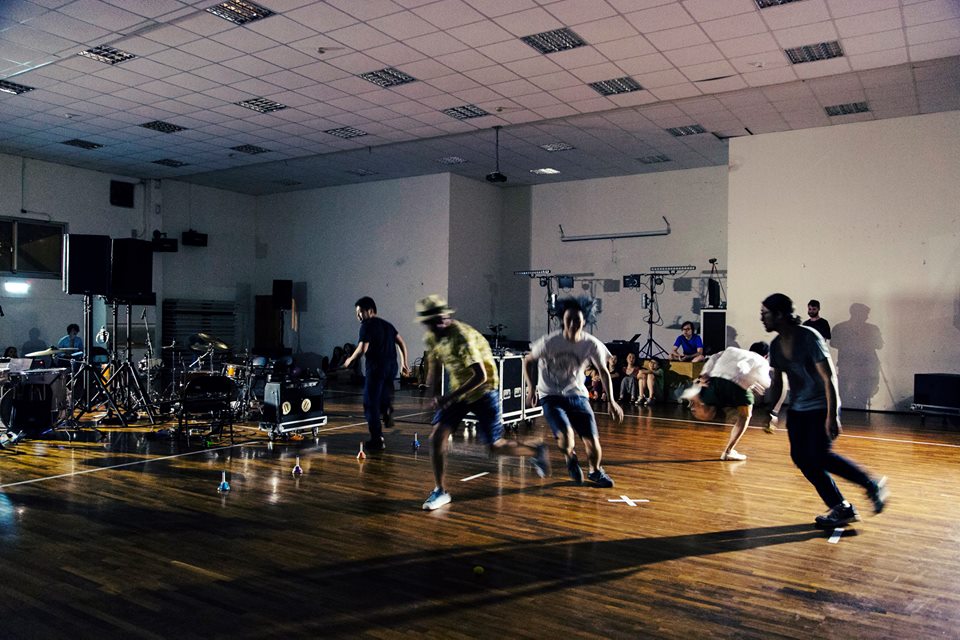 2.19 Sun

15:00 / 19:30

上演時間

Run time

60 min
Adv & Door

¥2,000




•Registration for TPAM is required to receive the benefit.

• Please make reservations through TPAM My Page.

• Availability is limited.

• Please bring your reservation sheet to the venue or please tell your name at the door if your reservation sheet is not issued yet.
Make a way to make music.

Without tracing pre-existing music, or dreaming up a non-existing community.

Games which occur in spaces, which give you the slip the moment you try to catch them. Can we begin from there once again?

sangatsu
Sangatsu is a seven-piece formed in Tokyo, composed of four drummers, two guitarists and one bassist. They have produced numerous musical performance works that make use of their locations and the performers' bodies, which have been shown in places such as Beijing, Berlin, Seoul and Taipei. They have also collaborated frequently with performers from other genres, including Hikaru Fujii and the theater company chelfitsch. In January 2012, they declared that they would waive their copyright in all music released from then on, as part of their inquiry into how music should be in a post-capitalist society.