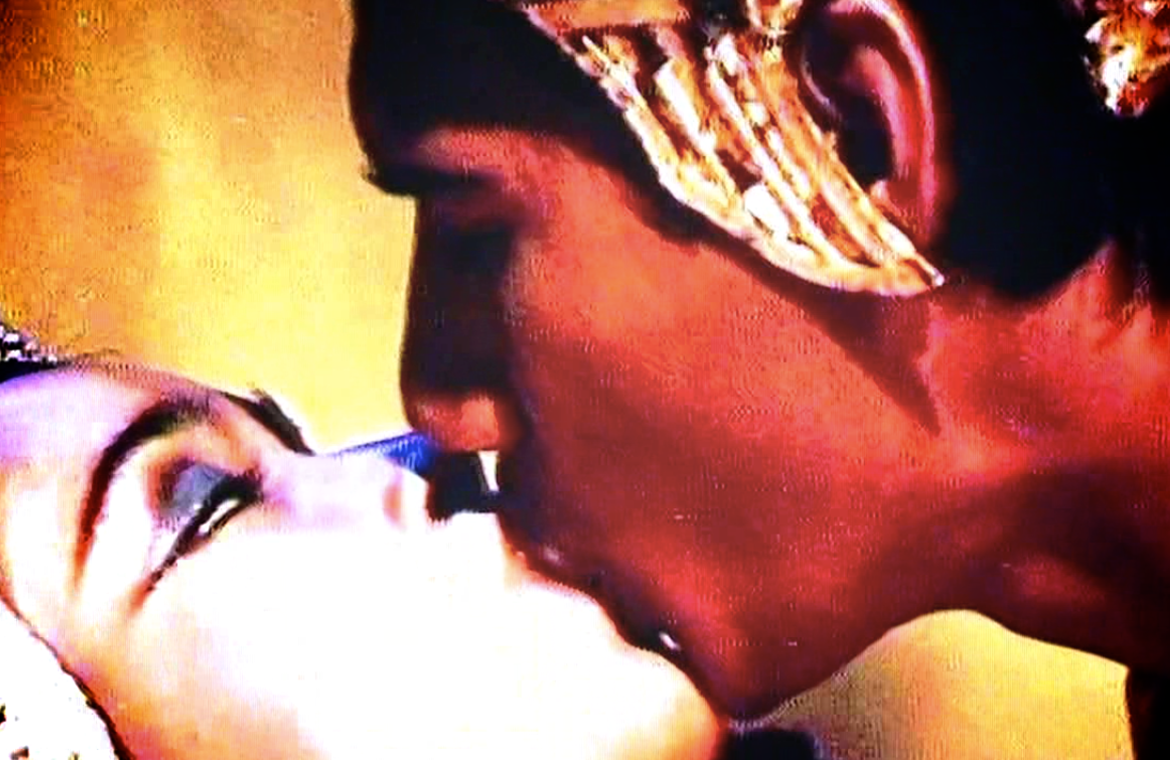 Samut Thai: Unfinished Histories
Tentacles, Taiki Sakpisit, Pichet Klunchun and more [Bangkok]
2.12 Sun

16:00-22:00

2.13 Mon

11:00-17:00
Professional 1 day

¥1,000

Professional 2 days

¥1,500

Audience 1 day

¥2,000

Audience 2 days

¥3,000
Reflecting on Thailand's complex states of transition, "Samut Thai" is a 2-day durational atelier that gathers statements from various artistic fields on the histories of belonging in the Kingdom. "Samut," a Siamese term for "document," is a shifting space that hosts multiple ways of writing and staging desires for co-existence. Unlimited re-entry each day.
*Shown throughout the 2-day period except the following.
2.12 Sun 16:00-20:00
Open Studio: No. 60 by Pichet Klunchun
2.12 Sun 18:30-20:00
Y/our Music by Waraluck Hiransrettawat Every & David Reeve
2.12 Sun 20:00-22:00
Soi48 (party)
2.13 Mon 11:00-12:30
Y/our Music by Waraluck Hiransrettawat Every & David Reeve
2.13 Mon 12:30-13:30
Len Likay Play of My Life by Pradit Prasartthong
2.13 Mon 16:30-17:00
Short Chatri by Chiharu Shinoda
Performance & Installation
Pichet Klunchun
Pichet Klunchun bridges traditional Thai classical dance language with contemporary sensibility, while keeping the heart and wisdom of the convention. He trained in Thai classical mask dance, Khon, from age 16 with Chaiyot Khummanee, one of the best Khon masters in Thailand. After receiving his Bachelor degree in Fine and Applied Arts at Chulalongkorn University in Bangkok, he pursued theatre both as dancer and choreographer. He has participated in several intercultural performing arts programs in North America, Asia and Europe. Pichet has earned many honourable world-class awards namely "Routes ECF Princess Margriet Award for Cultural Diversity (2008)", Chevalier of the French Arts and Literature Order (2012) and the John D. Rockefeller 3rd Award (2014).
2.12 Sun 16:00-20:00
Open Studio: No. 60
Re-constituting the 59 principal poses of Thai Classical Dance 'Theppranom' – otherwise 'godly' and 'immutable' – to compose 'No. 60', a work-in-progress about fidelity and emancipation, a dialogue + live drawing. An unfinished documentary portrait by Shane Bunnag is also screened in the same space.
Pradit Prasartthong
Ex-director of Makhampom Theatre Group in Bangkok for 30 years. He has built a network using theatre workshop process and productions as an advocacy to other sector of society, including artists, students, and middle class communities. After he left Makhampom, Pradit set up ANATTA theatre troupe in 2012. He has been the secretary general of the Bangkok Theatre Network since 2002 and was part of Lohan's Journey, an Asian Theatre Collaboration Project with other 15 Asian directors in 2003-2007 organized by the Setagaya Public Theatre in Japan. Asian Cultural Council grantee in 2004 and the winner of the first Silpathorn Awards in the field of contemporary performing arts by the office of Contemporary Art and Culture Thailand. He also received an API fellowship to visit Tokyo for 1 year in 2011-2012.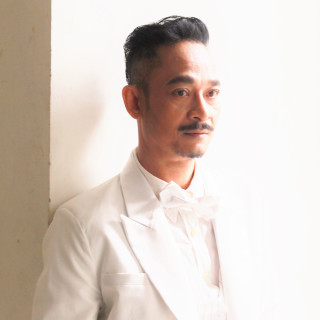 2.13 Mon 12:30-13:30
Len Likay Play of My Life
'Likay', a Thai vernacular performance genre well-loved for its flambuoyant costumes, singing and impromptu wit, is re-drafted from a current and personal introspection by the veteran thespian.
Chiharu Shinoda
Born in Tokyo. Shinoda started her career with FAIFAI, which was founded in 2004 by students of the same faculty of Tama Art University. The company received invitations from both Japanese and overseas festivals and theaters, and received the top prize at Zürcher Theater Spektakels ZKB Patronage in 2010. Since 2012, she has been based in Bangkok as an independent artist. She is a Saison Foundation Junior Fellow for the 2016 fiscal year.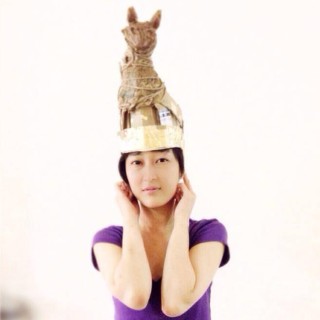 2.13 Mon 16:30-17:00
Short Chatri
The performer, Mai Nakabayashi, learned a dance of cat in Bangkok, Nang Lerng. Her technique based on ballet, so she tried to transform her body into Thai dance. Mai shows the process of learning by teacher's body to her body without oral communications.
Henryandpartners × Tentacles
Henry Tan is an artist based in Bangkok. He is interested in the erosion of individual beliefs. How can or do individuals make sense of artistic practices in an era of endlessly circulated memes and ever-shifting boundaries and cultural contexts? Henry is also a co-founder of Tentacles. Founded in 2014 in Bangkok, Tentacles is an artist-led initiative, focused on providing exhibition space, residency program, research platform.
Pattaree Deelorm is a co-founder of Tentacles and there she has built extensive experience to coordinate and organize art projects. Pattaree is also a researcher with subjects such as sub-culture, belief, supernatural activities and comparative religion in Thailand. She aims to find relationship between ancient belief and modern world which might be a package of description of everything we see.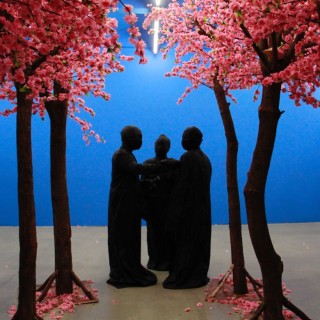 AnonymÆssage
Certain memories occurred before we were born; others we have decided to leave behind. Some people make us believe in what they want; in other people, we could never locate the truth. This mobile massage performance awakens fragments of love and loss.
Sun Phitthaya Phaefuang
Born in Phichit, Thailand as a twin and moved to Norway when he was 3 years old. After taking part in a one-year intensive dance study at Spin Off, he studied modern and contemporary dance at Oslo National Academy of the Arts. After working as a professional dancer and a part-timer at McDonalds, he moved back to Thailand in 2012 and has worked with such Asian choreographers and companies as Pichet Klunchun, Jereh Leung, Rianto, Shahrin Johry, Raymond Lieu, Mun Wai Lee and Maya Dance Theatre. He has also been developing his own work including SUNYA, joined a hip-hop mega crew "DManiac" and started voguing joining vogue ballroom battles in Taiwan and the Phillipines.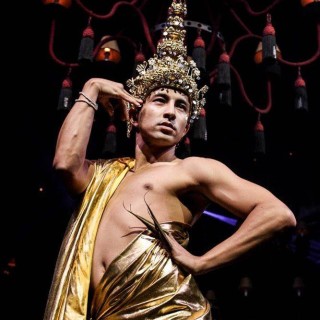 SUNYA
Taking cue from Thai temple statues to 'vogue dance' tools (such as Runway, Realness, Sex Sirens, Arms and Face), Sunya is the roving alter-ego of Thai-Norwegian dancer Sun Phitthaya Phaefuang, who welcomes everyone to be his/her own 'Buddha'.
Liam Morgan
Liam Morgan was born in Canada and is a visual artist engaged in installation, lighting, photographic and video works. His practice has been based in Thailand since 2002 and he continues to live and work in Bangkok.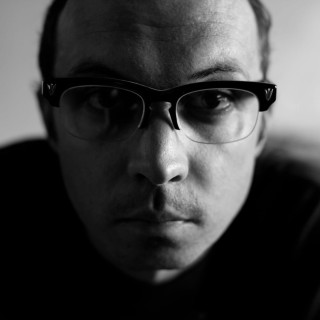 Ngan Wat #1: 112 Red and Yellow Tubes
Modelled after the vibrant fluorescent lights of the 'Ngan Wat' (Thai Temple Fair), this installation is composed of the political colours red and yellow, taking the form of 112 light tubes, in reference to the legislative Article 112 which silences dissent.
98.5% of this light has been blocked
An ellipsoidal reflector spotlight – speaking to a socio-geographic and temporal locality – is blocked of its light, its power locked within, unseen and inaccessible.
Pisitakun Kuantalaeng
Studied fine art at B.F.A. Sculpture, Department Of Fine Arts, King-Mongkut's Institute of Technology, Ladkrabang in Bangkok. His work has been exhibited internationally, most recently at group exhibition "TWO MAN IN THE MIDDLE/REAL ESTATE/LANDSCAPE" in Kitakyushu, Japan and Hefei, China in 2016 and solo exhibition "impossibKK DREAM" in Renne, France in 2015. He was an artist-in-residence in the JENESYS program at Beppuproject in Japan in 2011 as well as in the program Open to You in Busan, South Korea in 2010. Based in Bangkok, he has contributed to various art projects there including the project Museum Serve through the BACC (Bangkok Art and Culture Center) in 2010-2011, creating portable art spaces featuring motorcycle taxis in Bangkok.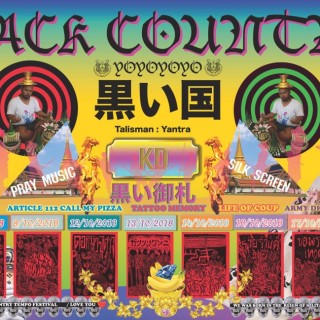 ImpossibKK Dream
Re-listening 'The Highest Dream' – a royal-commissioned song in 1969 which is a translated version of 'The Impossible Dream' from the musical 'Man of La Mancha' – and pondering how history is scripted and understood.
Black Country
In the imaginary Black Country, a set of beliefs and rituals, including a mantra blessing and talisman creation, are invented for all who inhabit the same space, with sacred tattoos offered – especially for the young ones.
Screening
Shane Bunnag
A Thai/British film director and photographer. His films, which include a Greek language fiction feature set in Athens and an award-winning short, have screened at international festivals and have been aired by Asian as well as European and American broadcasters. His work has been exhibited in Thailand, Japan, the UK, Ireland and Spain. Alongside "Demon Dancer," he is completing a video installation for The Bangkok Arts and Cultural Centre and working on his first solo photographic exhibition in Bangkok for mid 2017.
Demon Dancer
Thailand exists in a state of contradiction, both enriched by its ancient culture and suffocating under the weight of conservatism. As an entity it manifests wisdom and stupidity in equal measure: kindness and beauty alongside ugliness and savagery – as evidenced by the violence that has rocked Thailand for over a decade. Thailand is an enigma that will be explored and unraveled by the metaphor of dance – specifically the work and experience of a dancer called Pichet Klunchun.
Taiki Sakpisit
Born in Japan and grew up in Thailand. He holds a degree in bachelor of arts in cinema from San Francisco State University and has been making experimental shorts and moving-image works since 2008. His works often structure through the kinetic energy of the striking aural and visual juxtapositions that underline the sense of conflicts, suspended forces and impending changes of contemporary Thailand. He has won multiple awards at Thai Short Film Festival. His work "A Ripe Volcano", which has been screened internationally at more than 40 film festivals and museums and is included among the works of the emerging and established Asian Artists in the Kadist's A3, the collection that represents the global perspective on contemporary art across Asia. He also teaches cinema courses at Silapakorn University.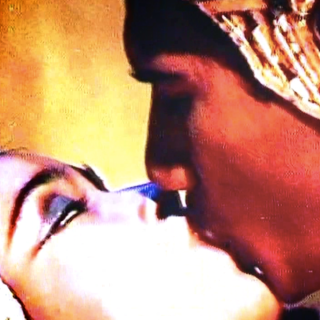 Time of the Last Persecution and other films
A selection of works by the 'enfant terrible' of Thai indie cinema, including 'Time of the Last Persecution' which assembles moments of eruptive beauty from epic court tales of thwarted love and destiny from 80s Thai B-movies, returning to the enigma and affects of silent film.
Wantanee Siripattananuntakul
Lives and work in Bangkok. In 2009 she presented a miniature model of the artist with a long nose "Wantanocchio" in a Thai dress in the Thai pavillion at the 53rd Venice Biennale. In 2012 she changed the exhibition room at the Art Center Chulalongkorn University to be her installation art "(Dis)continuity" that reflect the period life of Thai contemporary artist who live in an unfair structure of capitalism society. During the political crisis in Thailand in 2014, Wantanee presented her idea toward this situation and Thailand history into the moving picture "III", the Art Center Chulalongkorn University. In 2015, she showed her installation "The Price of Inequality" at H Gallery that explores the often absurd appearances of societal inequality and disenfranchisement.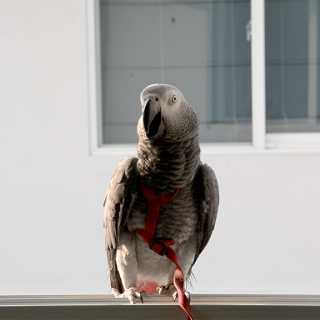 Everyone is…
'Everyone is a contemporary artist' – a line which the artist has trained her pet parrot, named Beuys, to utter – gets elaborated by the clever bird into new sentences and meanings, making her owner realise that absolute freedom of being lies not in the ability to act, but in saying the unsayable.
Ja, Ja, Ja, Ne, Ne, Ne
These German words – which mean Yes Yes, Yes, No, No, No – were repeatedly uttered by Joseph Beuys. 48 years later, they are refrained by a trained parrot, also named Beuys, every day at 6am. Meantime, since 2014, the ruling government makes its media appearance at 6pm daily.
Piyarat Piyapongwiwat
Piyarat Piyapongwiwat holds a degree in Communications from RMIT University, Australia and another bachelor degree in Fine Arts from Ecole Supérieure des Beaux-Arts de Montpellier Agglomération (ESBAMA) in France. Piyarat's works usually pass on her experience surroundings, including questioning of some issues around by using various media consisting of video, photograph, text, textiles, mixed media, etc. Her works were mostly influenced by her personal interest in the field of anthropology and social science. Piyarat has special interest in creating artworks by reference or interpretation from contemporary concept theories. That makes her often created various artworks concerning contemporary issues, such as gender, margin, culture change and globalization.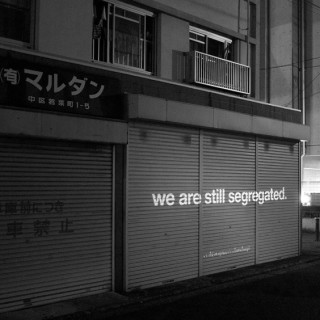 Mute Conversations
A project that was executed in Yokohama, where the artist spent two months at Koganecho Bazaar 2016 Artist-in-Residence Program. She had done a fieldwork on Thai community in Yokohama and re-created the voices of people living in the area into projections in urban areas.
Waraluck Hiransrettawat Every & David Reeve
Waraluck Hiransrettawat Every was born and raised in Bangkok. After completing a BA in Psychology and several years in commercial film production and advertising, she pursued her next passion in Sound Engineering with a post-grad course in the UK where she emigrated for over 10 years. "Y/OUR Music" is Waraluck's debut feature film as co-director with her colleague in the UK, David Reeve. In 2009, she also co-directed the short film "The Piano Tuner", which dealt with issues of love, loss and memory. In 2011 she directed her first solo short documentary film, "Good Deed Ensemble", which captured a freshly set up Thai brass band in its attempts to lift the spirits of victims of that year's devastating floods.
David Reeve began work at the British Film Institute and distribution companies Lionsgate Films and Revolver Entertainment before embarking on a freelance career as a filmmaker. While employed as an editor on various documentaries and movie trailers, he has directed several music promos, short fiction, and documentary films. Other recent projects include housing documentary "Janet and Larry Move Out" and "Across Six Leap Years" a music journey through London's famous Abbey Road Studio 2 as TIndersticks record an album.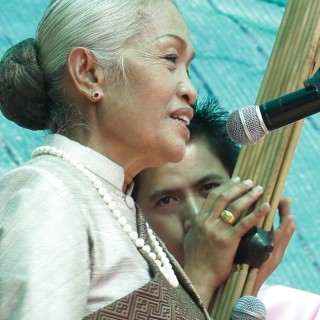 Y/our Music
The sounds of Thailand from rice field to leftfield. This film illustrates nine non-mainstream musicians, deeply-divided between country and city, but sharing a struggle to be true to their artistic integrity alongside the demands of the contemporary music industry.
Party
Soi48 (Keiichi Utsugi & Shinsuke Takagi)
Supervisor for Bangkok Nights, a new film by Kuzoku and the Thai works by EM Records. Organizer of Bakuon Film Festival 2016 Thai-Isan Special. They DJ in Southeast Asia, write for Quick Japan and talk at events and on radio to disseminate Thai music and tourism. Regularly write for CD Journal and boid Magazine. Their party "Soi48" that has been irregularly held in Kabuki-cho, Shinjuku, Tokyo was introduced on The Wire (UK). Currently writing a book TRIP TO ISAN (DU BOOKS).
2.12 Sun 20:00-22:00
A party featuring Mor Lam music from Isan, DJed by the Japanese unit who introduce the daily life and music of Thailand.