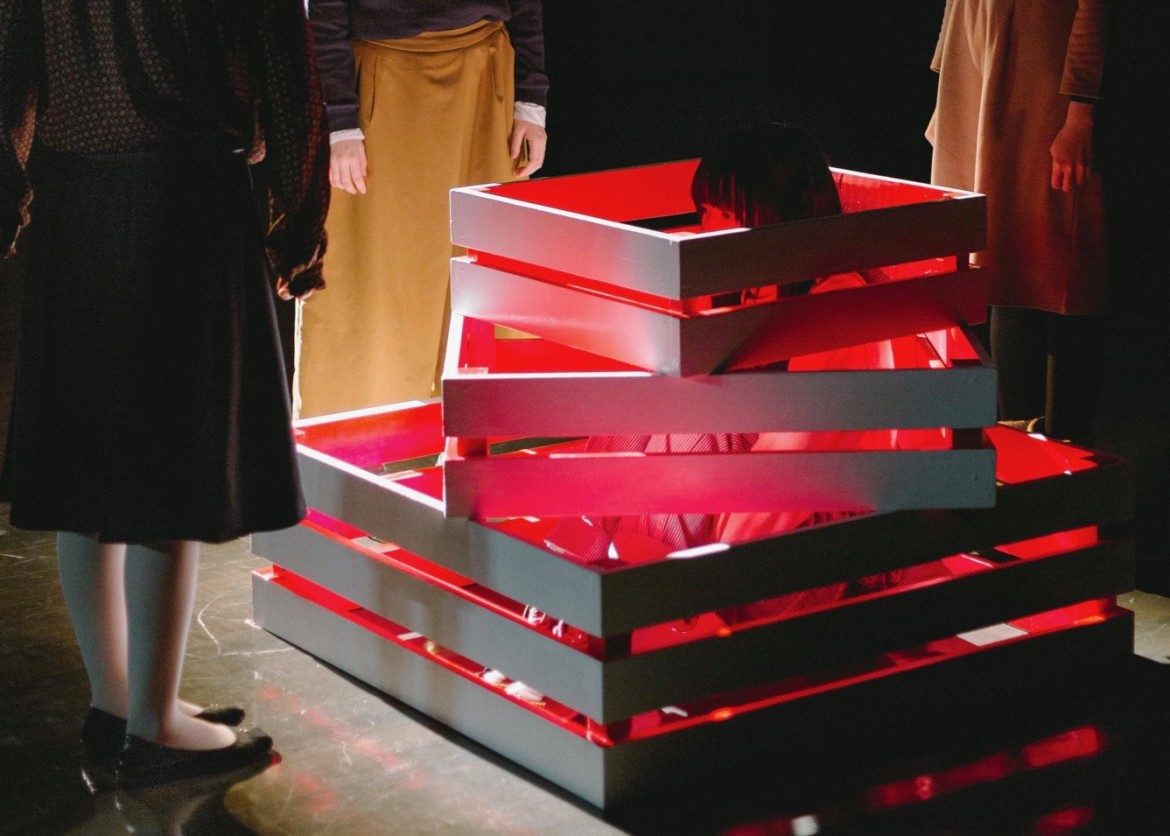 Saturday Balloon
Nuthmique
2.17 Fri

20:00

2.18 Sat

14:00 / 20:00

2.19 Sun

13:00 / 18:00

上演時間

Run time

70 min
Adv

¥2,300

Door

¥2,600




• Registration for TPAM is required to receive the benefit.

• Please make reservations through TPAM My Page.

• Availability is limited.

• Please bring your reservation sheet to the venue or please tell your name at the door if your reservation sheet is not issued yet.
Japanese(Subtitled in English・English synopsis provided)
"On this occasion, for the first time in the history of 100-yen stores, we have decided to open a branch in the Ginza area. If it is to have a fighting chance here, surrounded by luxury boutiques, it must be magnificent. Just as products in the 100-yen store all cost exactly 108 yen, we who work in the store must be worth the same, and we must at all costs be unanimous in our determination. Permanent staff and part-timers alike. This is my business policy."
Post performance talk (TBE). Please check the company's website for more details.
2.17 Fri 20:00 -Stage design-
Guest: Kouichi Suzuno (TORAFU ARCHITECTS)
2.18 Sat 14:00 -Actor-
Guest: Kenta yamazaki (Theatre Researcher & Critic)
2.18 Sat 20:00 -Music-
Guest: Shuta Hasunuma (Composer)
2.19 Sun 13:00 -Costume-
Guest: Mariko Nishitani (Specially appointed professor at Kyoto Seika University, Former Deputy Chief Editor of "Soen" and "high fashion")
Nuthmique
Nuthmique is a performing arts group led by musician and director Masashi Nukata. It is distinguished by its scripts, which are as delicately crafted as a musical score, and a direction style that emphasizes the musicality of speech. From the City (2015) has received the 16th AAF Drama Award. Nukata also leads the minimalist music group Tokyo Shiokouji, while pursuing new musical possibilities involving the use of human (i.e. non-digital) instruments in surround sound, minimal jazz and remixes. He worked on the score for Jean-Luc Vilmouth's 2015 stage work Nature and Me.
Past work