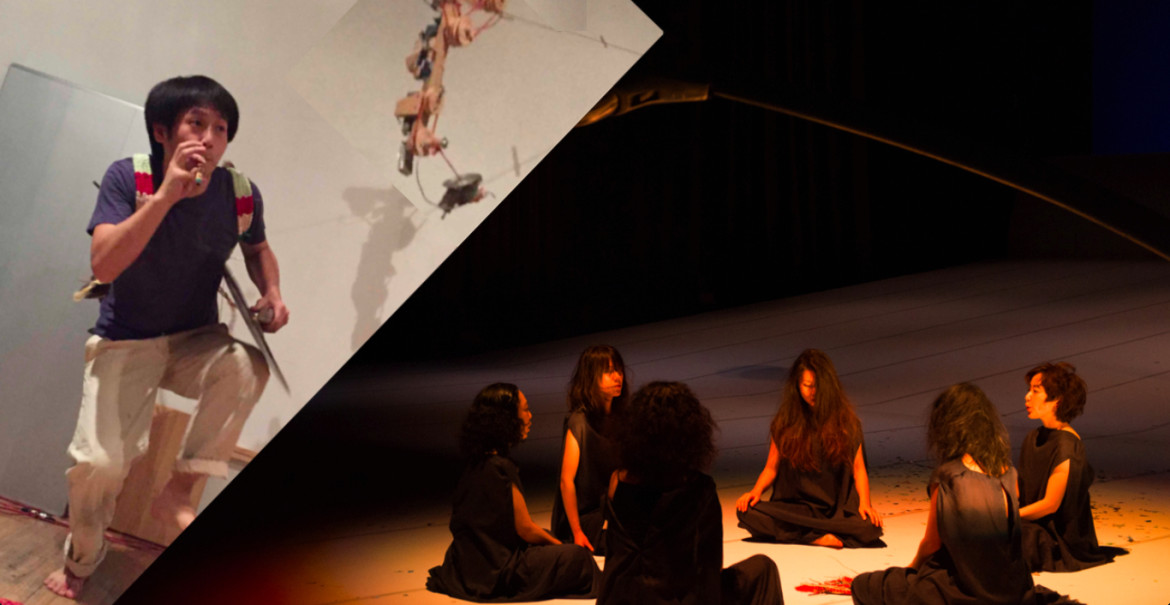 Nao Nishihara × Tsumugine
Nao Nishihara × Tsumugine
2.15 Wed

16:00

上演時間

Run time

75 min
Adv & Door

¥2,000




• Registration for TPAM is required to receive the benefit.

• Please make reservations through TPAM My Page.

• Availability is limited.

• Please bring your reservation sheet to the venue or please tell your name at the door if your reservation sheet is not issued yet.
Nao Nishihara challenges the ears, exploring relation and disrelation between sound and human being. A Performance group/ choir Tsumugine, combines the audience, space and its acoustic, as becoming a background scenery themselves. Both of them use sound as their medium, sharing the keywords such as human, sound, music, communication and body. While Nishihara deconstructs music relying on ears, Tsumugine attempts to pick up each sound around the world to start constructing something new. Presenting their performances in parallel, audience will witness those kinds of performance/music that are most needed in today.
Nao Nishihara
Sound performer and artist. His works include a performance at Experimental Intermedia and an exhibition at Roppongi Crossing 2016.

Tsumugine
Tsumugine is a music performance group founded in 2008, initiated by composer Yasuno Miyauchi. They play by following several simple rules, instead of a musical score that is created in advance. The performance evolves by spinning these spatial sounds together. Tsumugine aims for a music performance which not only involves sounds, but extends to spatial and visual expression.