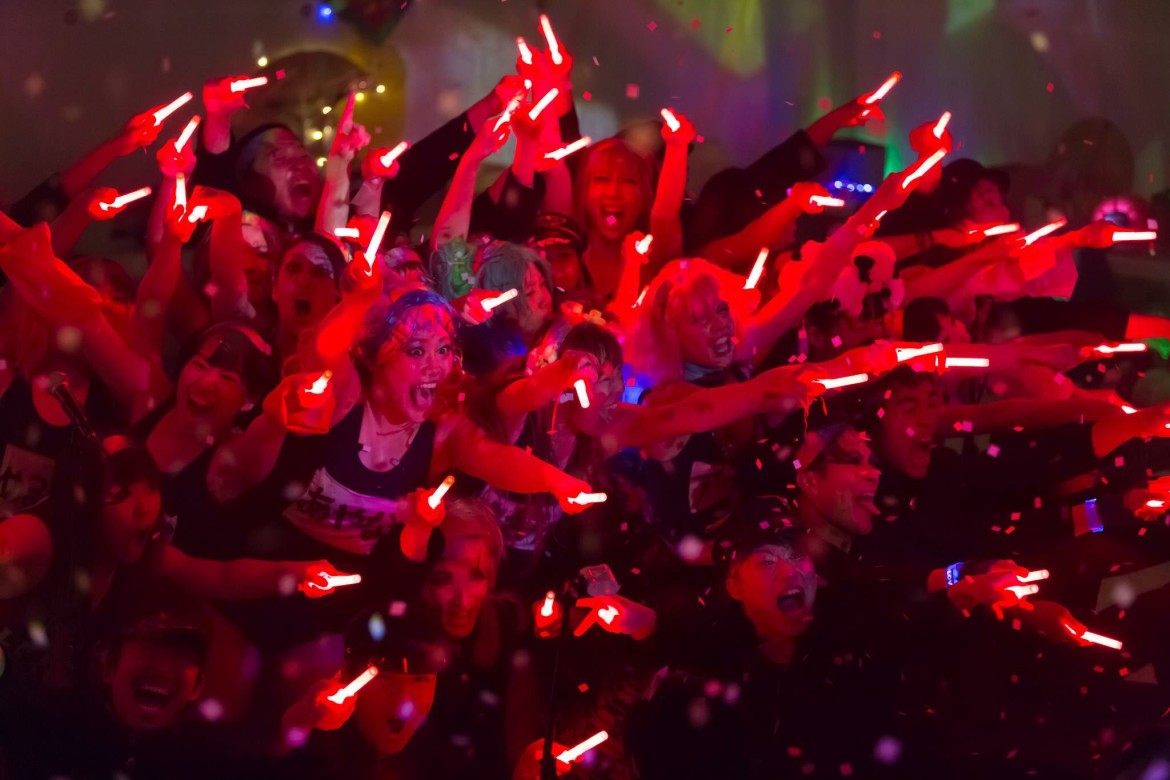 Crazy Girls Save the World
Miss Revolutionary Idol Berserker
2.16 Thu

17:00 / 19:00

2.19 Sun

17:00 / 19:00

上演時間

Run time

30 min
Adv & Door

¥3,000




• Registration for TPAM is required to receive the benefit.

• Please make reservations through TPAM My Page.

• Availability is limited.

• Please bring your reservation sheet to the venue or please tell your name at the door if your reservation sheet is not issued yet.
An extreme performance that will keep the audience enthralled with its unmatched energy. Confetti flies amidst deafening performances of anime songs, pop idol songs, and various Japanese subcultures, packed with unheard-of amount of props – all leading to a microcosm lit up by glow sticks. Watch as the performers, their bodies clad in girl's school uniform (then school swimming costumes), pull out all the stops with seemingly inexhaustible stamina. Performing with an all-female cast for the first time, this is an explosive performance of girl power!
Miss Revolutionary Idol Berserker
Formed in April 2013 by director and choreographer Toko Nikaido. In August of the same year, the group was invited to perform in Switzerland, the Netherlands and Germany, and began their activities with a European tour. They have since gone on one or two international tour every year. In Japan, on top of their public performances, they hold workshops for attendees ranging from primary school students to people in their forties, and workshops for high school students; they are actively involved in educational activities too, hiring high school students as staff.
Miss Revolutionary Idol Berserker
What is Miss Revolutionary Idol Berserker?