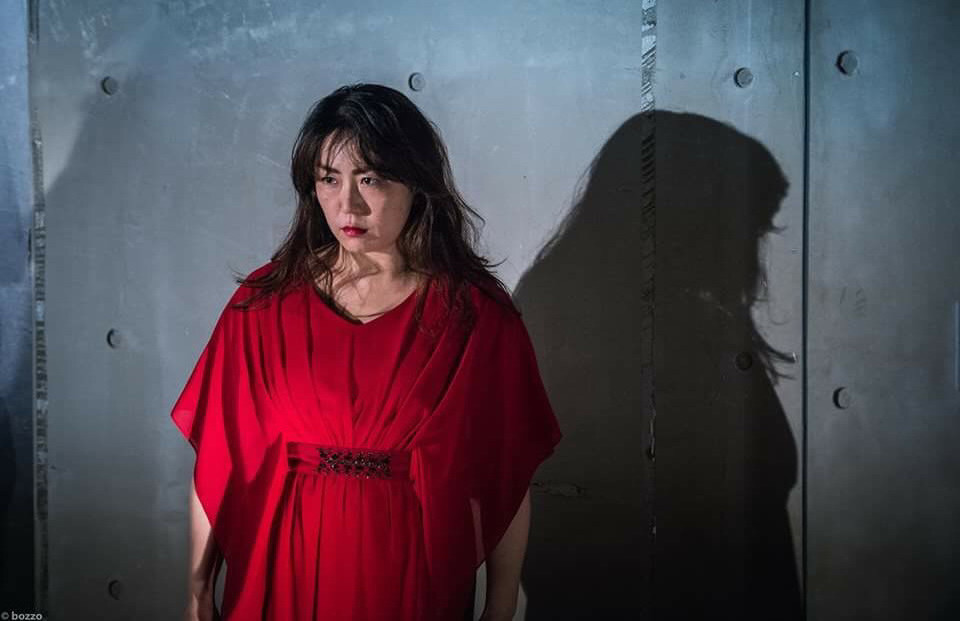 Solo Butoh Dance Performance 『The Rainbow in "Left" ーSwinging back』
Marie Arishiro
2.19 Sun

19:00

上演時間

Run time

60 min
Adv

¥2,000

Door

¥2,500




•Registration for TPAM is required to receive the benefit.

• Please make reservations through TPAM My Page.

• Availability is limited.

• Please bring your TPAM Pass to the venue or please tell your name at the door if you don't have TPAM Pass.
When I was a child, whenever I heard the word "left," I would see a rainbow. The sensation of seeing folds of air in rainbow, like music in my ear. It remains even now. Suddenly, I find myself walking along a steep cliff. I cannot help but hold my breath, and stand paralyzed. Total darkness covers the abyss. To recover my warm breath once again and walk along the edge, I dance with but emptiness. A dance to exorcise the devil.
Marie Arishiro
Major in French literature and art history. Participant in Mitsuyo Uesugi Tuesday Meetings since 2009. Has performed in pieces including Yumi Sagara's Boundary (2011). Participant in the Ko Murobushi workshop beginning in 2014. Choreographed solo works including On the Verge, Drowned Angel, and After Killing Thousands of Angels Every Morning in 2015, The Mirror of Orpheus(participated in TPAM Showcase) and The Rainbow in "Left", Rainbow-Hem and Haw in 2016. ,