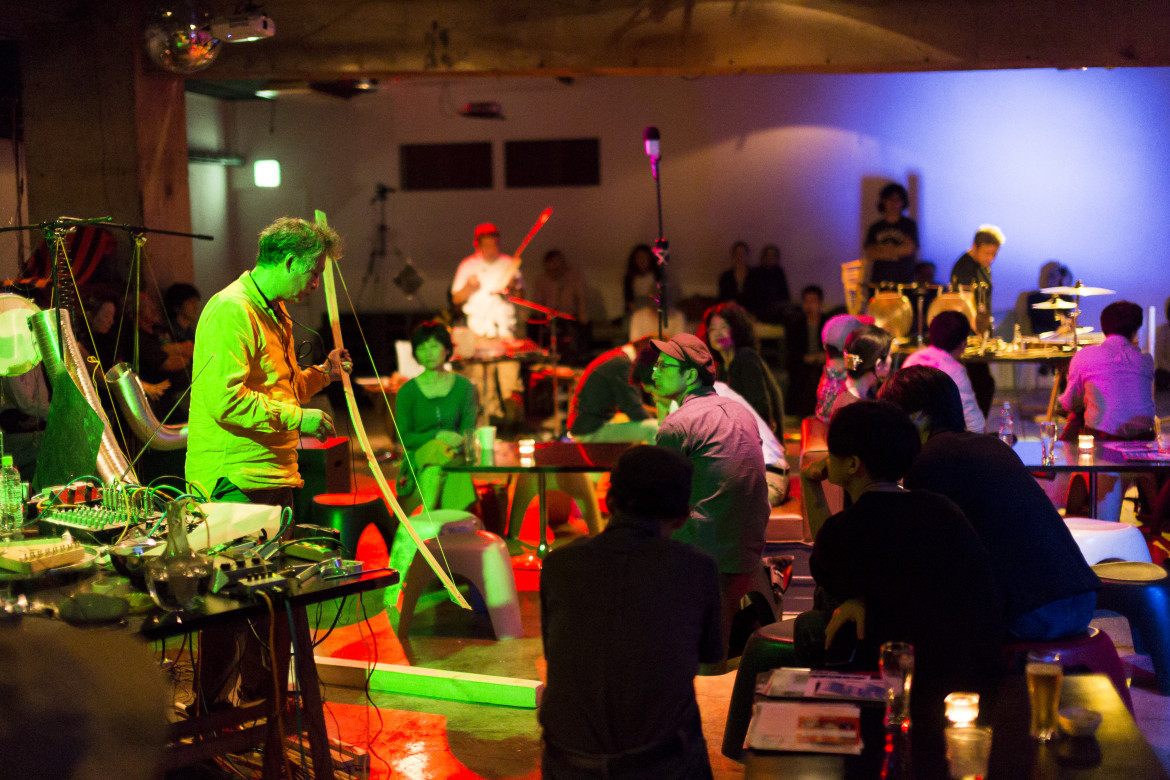 Marginal Consort
Marginal Consort
2.15 Wed

19:30

上演時間

Run time

150 min
Adv & Door

¥3,000 (¥700 for 1 drink)




• Registration for TPAM is required to receive the benefit.

• Please make reservations through TPAM My Page.

• Availability is limited.

• Please bring your reservation sheet to the venue or please tell your name at the door if your reservation sheet is not issued yet.
Although the collective improvisation project Marginal Consort performed only once a year for a long time since its inception in 1997, they have been recently been drawing international attention. Their performance, which is completely free from abstract, political or sometimes mystical ideas about improvisation, neither contraposes the immediacy of "action" or anonymousness of "sound" against "music" nor dramatizes the dialectics between the individual and the whole. Even the words "collective" "improvisation" "project" do not really tell the way they work.
Marginal Consort
The members (Kazuo Imai, T Koshikawa, Kei Shii and Masami Tada) from different backgrounds got to know each other at Takehisa Kosugi's workshop at Bigakko in 1975. They produce sonic phenomena that develops spatially and temporally using anything available, whether instruments or objects, from viola da gamba to electronics or bamboo to water. The three-hour performance feels like only a moment when experienced. Try sitting or standing at different positions in the venue to experience a variety of sonic qualities.