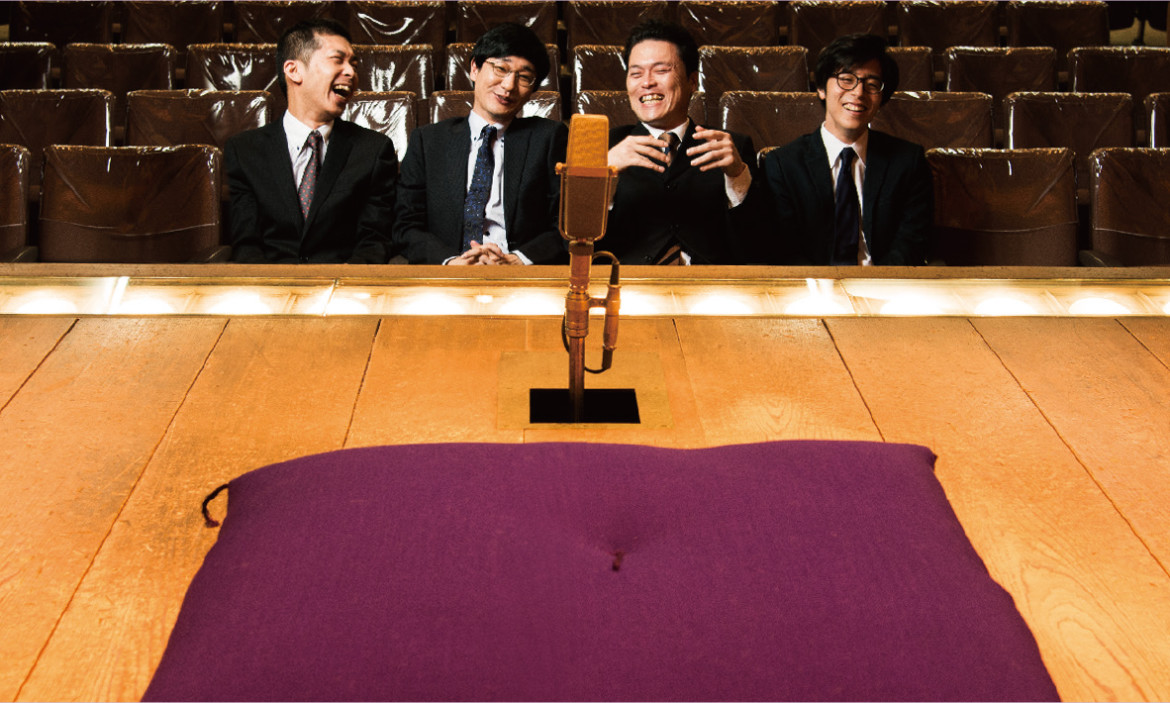 Living time
KATARUSHITSU ENGEIKAI
2.15 Wed

19:00

2.16 Thu

19:00

2.17 Fri

19:00

2.18 Sat

13:00 / 18:00

上演時間

Run time

120 min
Adv

¥4,000 (reserved seat)




• Registration for TPAM is required to receive the benefit.

• Please make reservations through TPAM My Page.

• Availability is limited.

• Please bring your reservation sheet to the venue or please tell your name at the door if your reservation sheet is not issued yet.
Japanese(English synopsis provided)
This collaborative performance fuses rakugo (traditional comic storytelling) with the science fiction of theater company Ikiume.

Writer/director: Tomohiro Maekawa
Performers: Sanza Yanagiya, Junpei Yasui, Ryuji Mori, Kentaro Tamura

Ikiume's sister act Bekkan Katarushitsu is taking on rakugo. Over four days, Ikiume's sci-fi theater will merge with the world of Sanza Yanagiya, master rakugo artist. It will be a zany tale in which one second becomes a century.
KATARUSHITSU ENGEIKAI
Katarushitsu Engeikai is a sub-unit of the Ikiume company, led by playwright and director Tomohiro Maekawa. They spot the mysteries that lurk in everyday life and seek to address them through theater. Their work touches on science fiction, horror and the occult. Launched in 2013, Katarushitsu is an outlet for forms of expression that lie beyond Ikiume's style. Its first performance was Notes from Underground, an adaptation of Dostoevsky's novel, for which Junpei Yasui won Best Actor and Tomohiro Maekawa won Best Director at the Yomiuri Theater Awards.