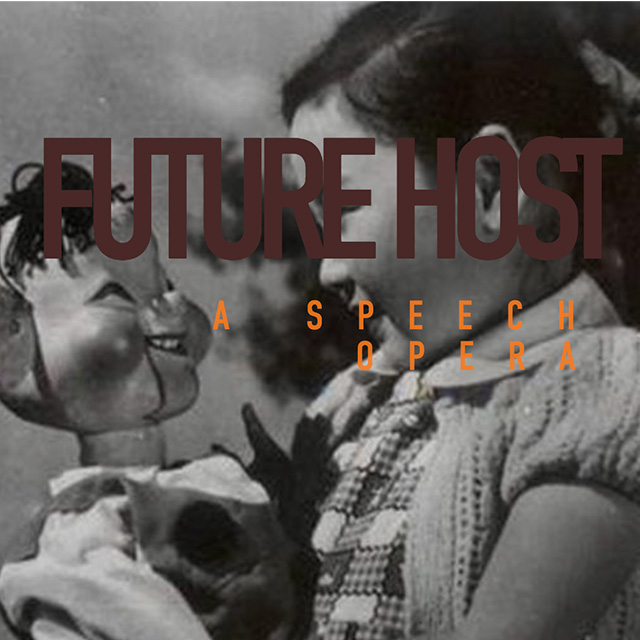 Future Host
Future Host Ensemble
*インスタレーション開始時間(変更の可能性あり)

*Installation playtimes are as follows (subject to change)

2.13 Mon

16:00 / 17:00 / 18:00 / 19:00 / 20:00*

2.14 Tue

12:00 / 13:00 / 15:00 / 16:00 / 17:00 / 18:00 / 19:00*

* 各日最終インスタレーションでは Kamron Saniee によるライブサウンドパフォーマンスを実施。

* Final installations on each day are accompanied by a live spatial sound performance by Kamron Saniee

上演時間

Run time

50 min
Adv & Door

¥2,200 *same day, multiple entry into performance installation.

*You can buy a door ticket anytime at the reception desk of the performance.



•Registration for TPAM is required to receive the benefit.

• Please make reservations through TPAM My Page.

• Availability is limited.

• Please bring your reservation sheet to the venue or please tell your name at the door if your reservation sheet is not issued yet.
"Future Host" is an epithet bestowed to children in officially Socialist states, which posits youngsters as the agent, product, and site of a speculative reality, for which they must always already be ready. Future Host: A Speech Opera interrogates the act of speaking through a purely choral text, written and performed by voice actors in Chinese. Orchestrating recordings of unorthodox verbal expressions into unified/dispersed collective utterances, the piece gives form and spatialized presence to fragmented voices, forming a site-specific acoustic monument centered on a void. Future Host premieres at Knockdown Center, New York in January 2017.
Future Host Ensemble
Future Host is conceived, written and directed by Tingying Ma, New York-based bilingual playwright and interdisciplinary theater maker. Recent work includes Studies: A Site Specific Dance (2016), and S/K (2015), produced at Signature Theatre, NY. A graduate of Central Academy of Drama in China, she is a candidate at Columbia University Playwriting MFA program. Kang Kang (Dramaturg/Co-Producer) is a writer, critic and editor with an expanded artistic and curatorial practice. Core collaborators from the Future Host Ensemble include filmmaker/producer Maya Yu Zhang, electronic musician Kamron Saniee, and renowned sound artist C. Spencer Yeh.