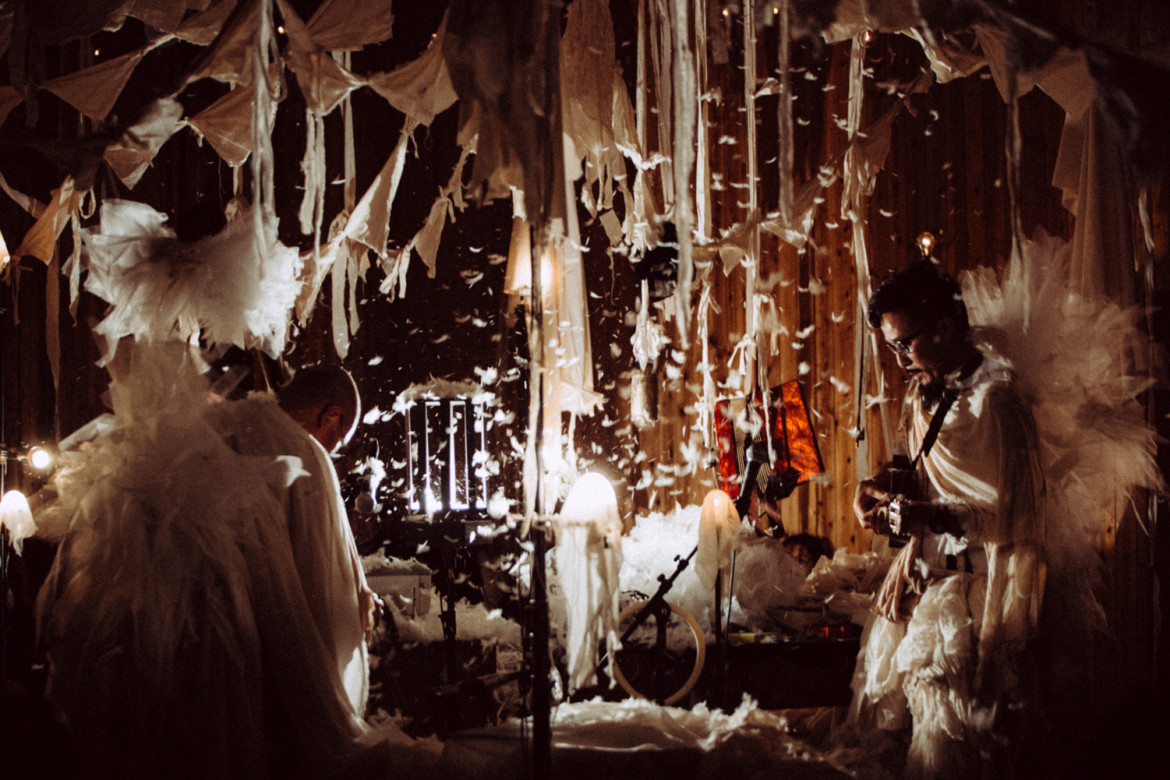 circo de sastre
circo de sastre
2.19 Sun

17:00

上演時間

Run time

120 min
Adv

¥3,500

Door

¥3,800

Student Adv

¥2,500

Student Door

¥2,800

U-18

Free *Reservation required




• Registration for TPAM is required to receive the benefit.

• Please make reservations through TPAM My Page.

• Availability is limited.

• Please bring your reservation sheet to the venue or please tell your name at the door if your reservation sheet is not issued yet.
A circus of sound, fabric and light, brought to you by a musician, a needleworker and a light artist. Quivering fabric, projected lights and shades, spreading odors; noise, silence, breathing. Deeply, sharply, delicately. A fantasy world that unfolds amid sound, fabric and light: is it theater, dance or circus? A new form of expression is about to be born.
circo de sastre
Contemporary circus group circo de sastre (Spanish for "the tailors' circus") consists of Daiho Soga and Gandhi of CINEMA dub MONKS, who have enchanted so many at home and abroad with their "narrative music"; fashion designer Takayuki Suzuki, whose namesake brand is one of the foremost in Tokyo; and light artist Takashi Watanabe, whose unique light direction has been praised from all quarters. They started out in 2014, having already performed a few times together.