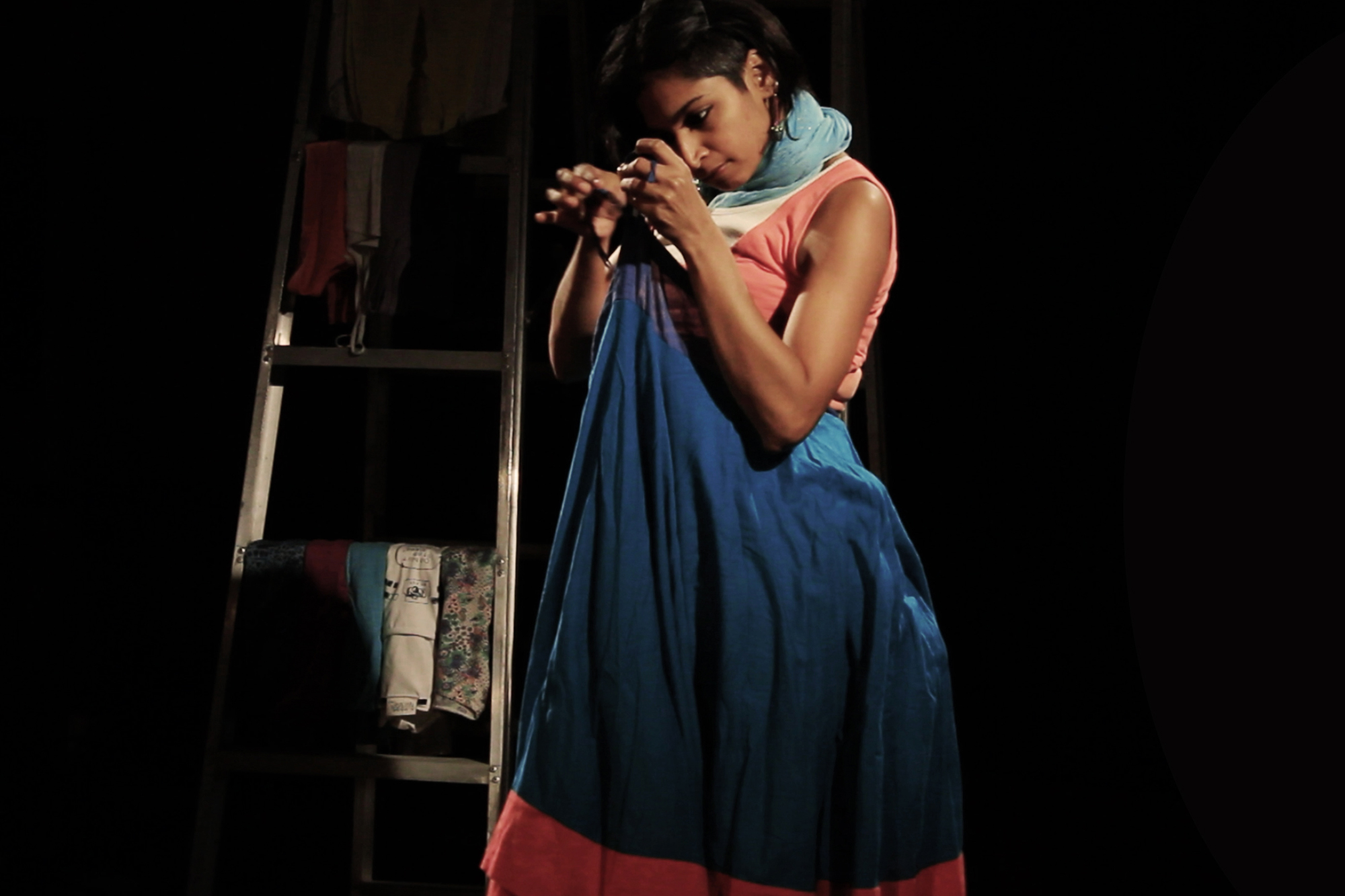 Be Careful
Mallika Taneja [Delhi]
2.14 Tue

19:00

2.15 Wed

16:00

上演時間

Run Time

60 min

*未就学児童入場不可。

*Preschool children are not admitted.
Professional

¥1,000

Audience

¥2,500
English and Hindi with Japanese subtitles
Caution is central to a woman's experience of life in India. It is prescribed, imbibed and practiced with rigour, so that women can be "safe." Thoda Dhyaan Se (Be Careful) is a satirical piece that challenges this notion of safety. Rooted in a widespread anger against the everyday violence against women, the performance confronts the unfortunate conflation between the manner in which women dress and the atorocities committed against them — as if the former begets the latter. Stripping down a culture hiding behind its ignorant, prudish mores, Mallika Taneja exposes the contradictions at the heart of India's stunted social progress.
Mallika Taneja
Mallika Taneja is a Delhi based theatre artist. She has performed her work all over India and at various international festivals in Europe. She received the ZKB Acknowledgement Prize for her Thoda Dhyaan Se (Be Careful) at the Zurich Theatre Spektakel in 2015. She also runs a neighborhood arts organisation in Delhi by the name of Lost & Found. Mallika is currently developing a new work set to open in August 2017.