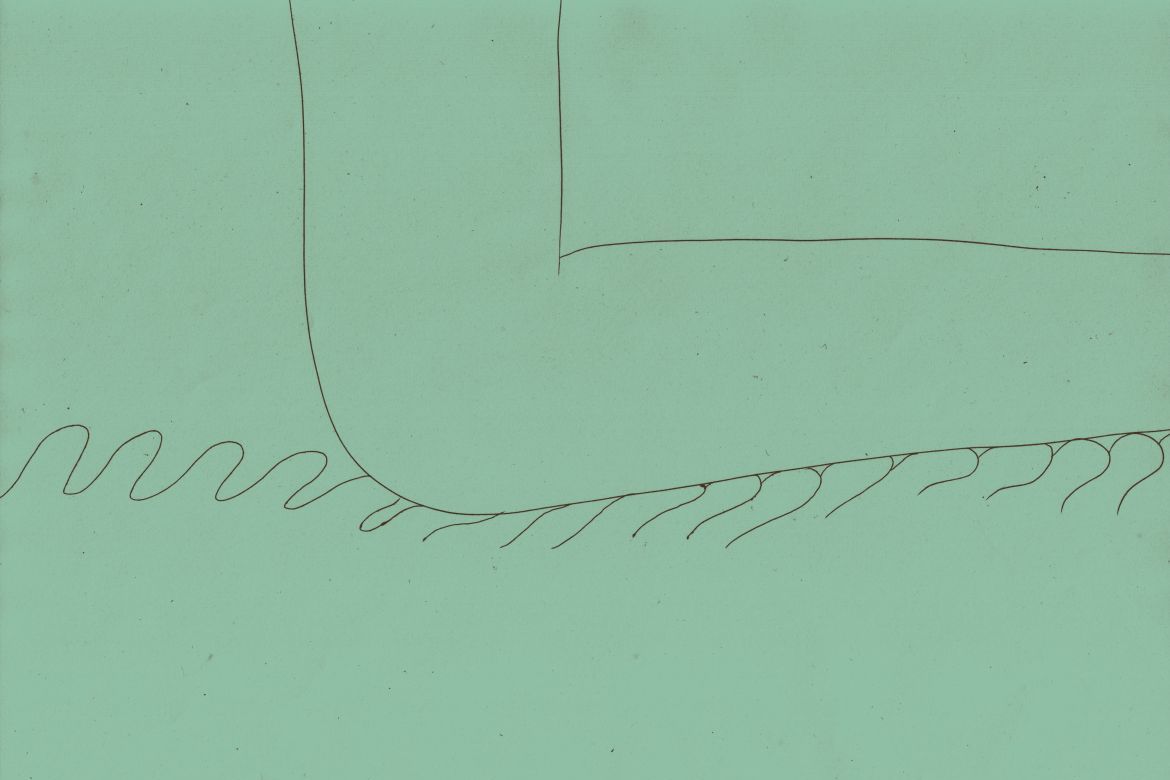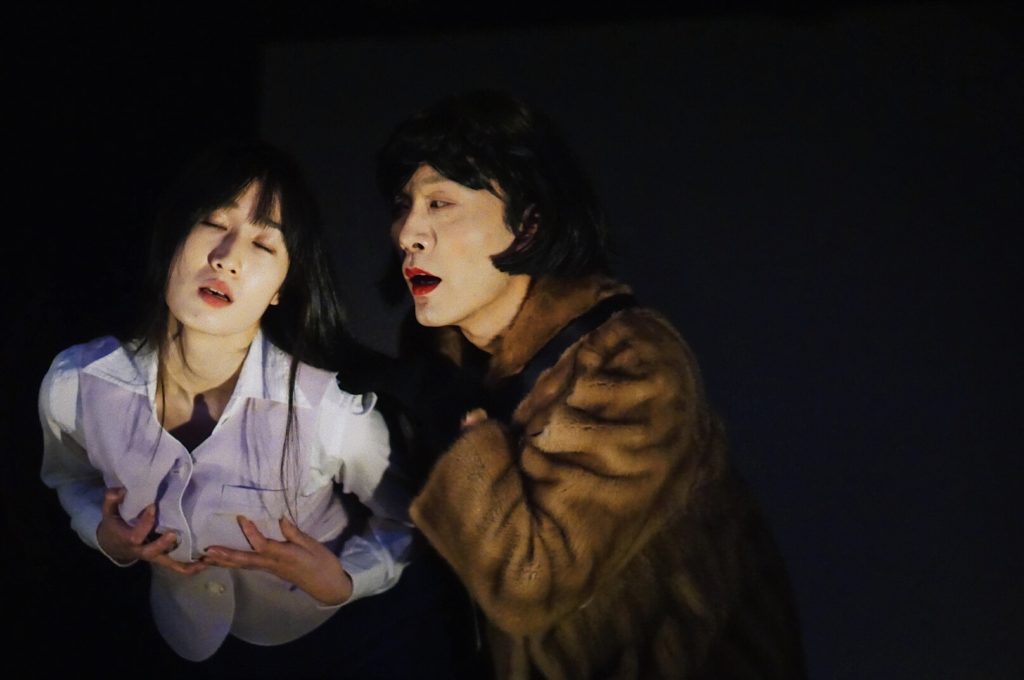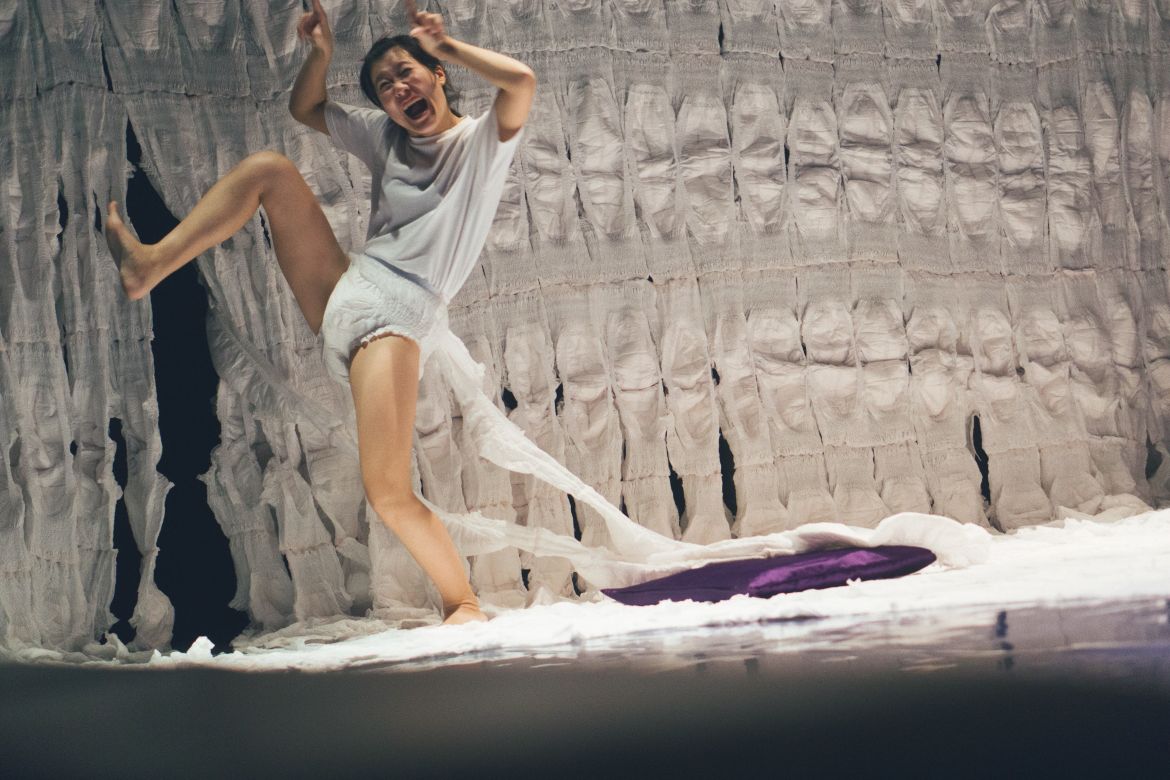 STスポットセレクション|A.『隙間を埋めるのにブロッコリーを使うまで』|B.『毛美子不毛話』|C.『妖精の問題』
ST Spot Selection | A. "Steps to find use of broccoli for filling the gap" | B. "Favonia's Fruitless Fable" | C. "The Question of Faeries"
福留麻里×村社祐太朗、Q
Mari Fukutome × Yutaro Murakoso, Q
2.9 Fri

20:00 - A

2.10 Sat

16:00 - A / 21:00 - A

2.11 Sun

16:00 - A

2.12 Mon

13:00 - A / 17:00 - A

2.14 Wed

19:30 - B

2.15 Thu

19:30 - C

2.16 Fri

14:00 - C / 19:30 - B

2.17 Sat

14:00 - B / 19:30 - C

2.18 Sun

13:00 - C / 18:00 - B

上演時間

Run Time

A. 60 min|B. 100 min |C. 100 min

関連企画:
新聞家『建舞』
日時:2.11 Sun 19:30 開場
詳細は新聞家ウェブサイトにて

Related event:
Sinbunka "Tatemai"
Dates: 2.11 Sun 19:30 Open
For more detail, please go to http://sinbunka.com/
A. 福留麻里×村社祐太朗『隙間を埋めるのにブロッコリーをつかうまで』

前売 ¥3,000

当日 ¥3,500

TPAM参加登録者特典:¥1,500

B・C. Q『毛美子不毛話』・『妖精の問題』

前売 ¥3,500

当日 ¥4,000

TPAM参加登録者特典:¥1,500

A. Mari Fukutome × Yutaro Murakoso "Steps to find use of broccoli for filling the gap"

Adv ¥3,000

Door ¥3,500

TPAM Registrant Benefit: ¥1,500

B・C. Q "Favonia's Fruitless Fable" and "The Question of Faeries"

Adv ¥3,500

Door ¥4,000

TPAM Registrant Benefit: ¥1,500
STスポットは30年に渡って国内外の舞台芸術の裾野を広げ、多くの才能を輩出してきました。今回は振付家・福留麻里と演劇作家・村社祐太朗による新たな試みと、近年海外でも注目されるQの2公演を紹介します。
A. 福留麻里×村社祐太朗『隙間を埋めるのにブロッコリーを使うまで』
「その晩、生命保険の推定支払額を所定の欄に記入する。翌朝にブロッコリーでお弁当の隙間を埋める。家庭を持ったことを、私はそうやって感じた」。現実と舞台の俄な相似関係を曝いた先で、ドラマを再建する試み。
詳細・お問い合わせ
http://stspot.jp/schedule/?p= 4111
045-325-0411
tickets@stspot.jp
B. Q『毛美子不毛話』
2016年東京にて初演、岸田國士戯曲賞最終候補作となる。翌年には韓国ソウルマージナルシアターフェスティバル公式招待作品として再演。混迷した現代の「生命」を作家独自の皮膚感覚で描いた、男女二人芝居。
C. Q『妖精の問題』
2017年創作の最新作。落語、音楽、セミナーの三部構成。女性一人芝居。現代社会の価値基準により「見えない」ことにされているものを描き批評性を持った問題集。再演はピアノ生演奏となり更にバージョンアップ。
詳細・お問い合わせ
http://qqq-qqq-qqq.com/
070-6966-9842
info@qqq-qqq-qqq.com
ST Spot has strove to broaden the horizons of the performing arts in Japan and overseas for 30 years. During this time, countless talented artists have emerged from ST Spot. Now, ST Spot presents two performances by a new experimental performance by choreographer Mari Fukutome and playwright Yutaro Murakoso, and also the emerging theater group Q, whose works have recently drawn international attention.
A. Mari Fukutome × Yutaro Murakoso "Steps to find use of broccoli for filling the gap"
"I fill in the estimated life insurance payment. I plug the gaps in the lunch boxes with broccoli. In this way, I sense what it means to have a family." An experiment to reconstruct drama, after the exposure of the tenuous relationship between reality and the stage.
More info / Contact
http://stspot.jp/schedule/?p= 4111
045-325-0411
tickets@stspot.jp
B. Q "Favonia's Fruitless Fable"
First staged in 2016. Kishida Drama Prize nominee. Staged in 2017 in the official program of Seoul's Marginal Theater Festival. Depicts "life" (in a biological sense) in our chaotic modern era, drawing on the author's unique sensibility. A play for one man and one woman.
C. Q "The Question of Faeries"
A new work, created in 2017. Composed of three parts: rakugo (traditional Japanese storytelling), music, and a seminar. A one woman play. A critically engaged work that depicts what has been rendered invisible by the values of modern society. Features live piano performance.
More info / Contact
http://qqq-qqq-qqq.com/
070-6966-9842
info@qqq-qqq-qqq.com
福留麻里×村社祐太朗
Mari Fukutome × Yutaro Murakoso
近年ではイリュージョンを排し具体を時間のうちに敷き詰めていくようなダンス作品を発表している福留麻里と、テキストを頑と現前させる上演が話題の演劇カンパニー・新聞家の村社祐太朗によるコラボレーション。
Mari Fukutome, who continuously presents dance works which spread concrete materials in a timeline, less with dizzy illusions recently, in collaboration with Yutaro Murakoso from theater company Sinbunka (Person of News Paper). The company is getting attention by their performances which show the texts strongly in solid appearance.
Q
Q
劇作家・演出家・小説家の市原佐都子が主宰するユニット。動物や性的なモチーフを扱い、人間の行動を動物を観察するかのような目線で捉え再構築した作品からは、生命の力強さを直接浴びるように感じることができる。
Theater by playwright, director, and novelist Satoko Ichihara. Draws on motifs of animals and sexuality to create work that reconstructs human behavior by observing humans as animals. Performances by Q are bursting with the vigorous energy of life itself.