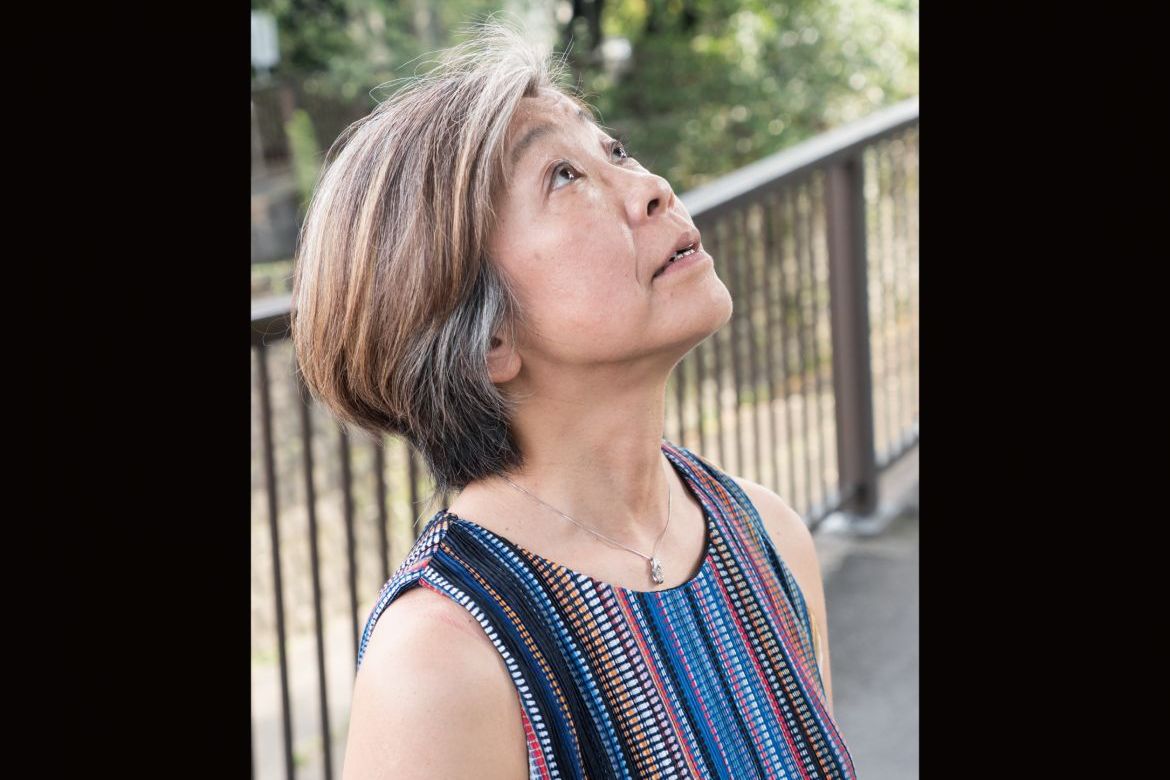 Parade
Parade
岡田智代
Okada Tomoyo
2.17 Sat

19:00

2.18 Sun

15:00 / 19:00

上演時間

Run Time

60 min
前売 一般 ¥3,000

当日 一般 ¥3,500

TPAM参加登録者特典:¥2,500

Adv General ¥3,000

Door General ¥3,500

TPAM Registrant Benefit: ¥2,500
横浜を拠点に活動する岡田智代のソロダンス。場の環境や日常を作品に落とし込むことを得意とする岡田が、15年前にST Spot(横浜市西区)で初演した作品のリクリエーション。幼少期を横浜の海岸通りで過ごした岡田の記憶に焼き付いている半世紀以上前の開港記念日パレードにインスパイアされた「歩く」を根幹とした作品。
詳細・お問い合わせ
http://odorumum.net/
parade.okadatomoyo@gmail.com
A solo dance piece by Yokohama based dancer Tomoyo Okada. Okada excels in incorporating the environment of the performance space and elements of every day life into her work. This performance is a re-creation of a piece that premiered 15 years ago at Yokohama ST Spot. Okada spent her early childhood along the Yokohama seafront, and this piece centered on "walking" is inspired by her clear memory of the Yokohama Port Opening Anniversary Parade from half a century ago.
More information / Contact
http://odorumum.net/
parade.okadatomoyo@gmail.com
岡田智代
Tomoyo Okada
1956年生まれ。ダンサー。大学卒業後ダンスから離れ日本航空国際線客室乗務員として勤務。結婚後三児の母となって後、再び踊り始める。2005年トヨタコレオグラフィーアワードのファイナリスト。ソロ活動の他、ジェローム・ベル、多田淳之介、捩子ぴじん、FAIFAI、山下残等の作品に出演。近年は演劇にも幅を拡げ、柴幸男、野上絹代作品に出演。炸裂するエネルギーと静謐な時間を合わせ持ち、生きるように踊る。
Born in 1956. Dancer. After graduating college, she worked as an international flight attendant for JAL. She returned to dance after marrying and becoming a mother of three. Finalist in the 2005 Toyota Choreography Awards. In addition to solo dance work, she has appeared in pieces by Jérôme Bel, Tada Junnosuke, Neji Pijin, FAIFAI, and Yamashita Zan. She has recently also appeared in theater by Nogami Kinuyo and Shiba Yukio. She dances like she lives, with both moments of tranquility and boundless energy.