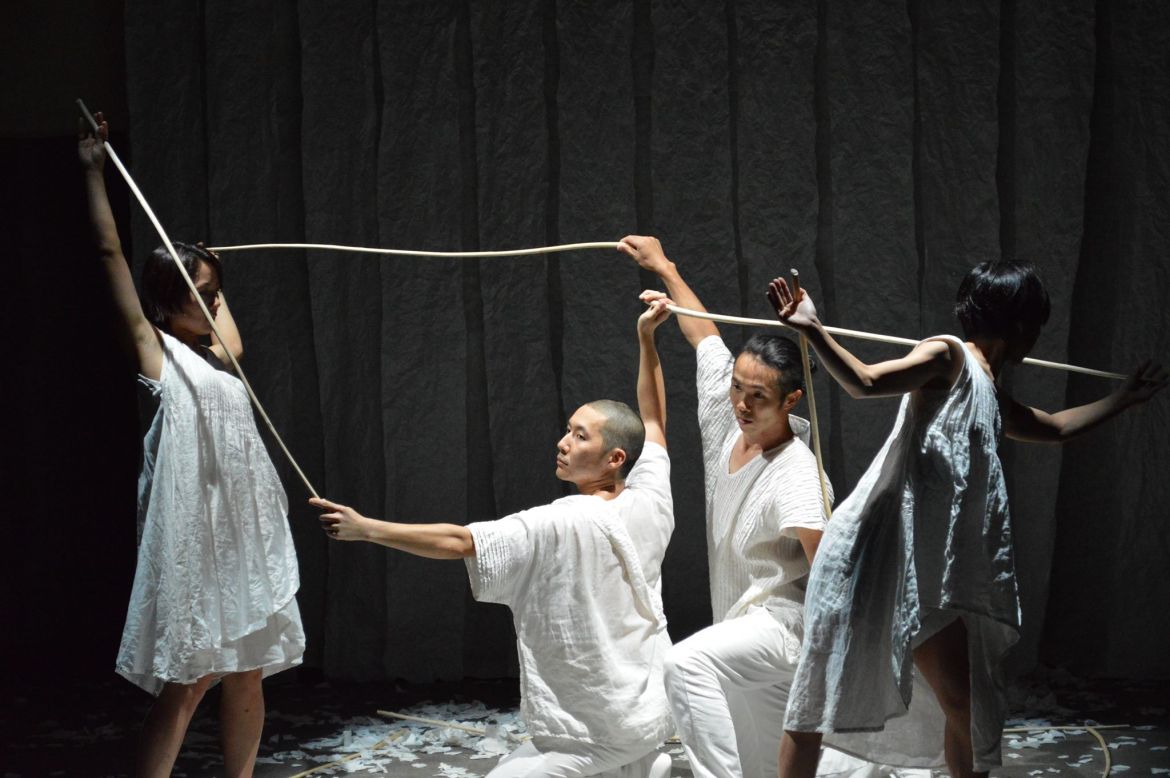 風の強い日に
ON A WINDY DAY
ふたりっこプロデュース
Futarikko Produce
2.16 Fri

16:00 / 19:00

上演時間

Run Time

60 min
前売 ¥3,200

当日 ¥3,800

TPAM参加登録者特典:¥2,500

Adv ¥3,200

Door ¥3,800

TPAM Registrant Benefit: ¥2,500

英語訳配布

English script provided
今年で4年目を迎えるWashi+Performing Arts? Project。横浜ダンスコレクション2017で「 若手振付家のためのフランス大使館賞」 などをトリプル受賞した鈴木竜が作・演出・ 振付を手掛けたダンスx演劇作品。一枚の和紙に込められた伝統、 自然、人々の「次の世代へつないでいきたい」 という願いを届けます。
詳細・お問い合わせ
https://futarikkoproduce.wixsite.com/home
090-9775-9504
futarikkoproduce@gmail.com
The Washi+Performign Arts? Project is now in its 4th year. We are excited to present a dance-theater piece written, directed, and choreographed by Ryu Suzuki. An award winning choreographer, Ryu Suzuki was a triple award recipient at the Yokohama Dance Collection 2017 Competition1, including the The French Embassy Prize for Young Choreographer. We play an active role to share the message that each Washi paper contains a long-lived tradition, rich nature, and people's desire to pass down the culture to the coming generations.
More information / Contact
https://futarikkoproduce.wixsite.com/home
090-9775-9504
futarikkoproduce@gmail.com
ふたりっこプロデュース
Futarikko Produce
高知県を拠点に俳優の浜田あゆみが代表を務めるプロデュースユニット。浜田の実家が何世代にも渡って土佐和紙を製造していることから、舞台芸術を使って和紙の魅力を再発見すること、また、地域における舞台芸術の可能性を広げていくことを目標に活動しています。
FUTARIKKO PRODUCE is led by an actress, Ayumi Hamada and is based in Kochi, Shikoku Island. Coming from a family whose legacy operating a traditional paper (washi) mill goes back many generations, Ayumi approaches her family's legacy with the rediscovery of traditional paper through the art of theatre. She aims to broaden the possibilities of local theatre.