Intro
Following the session from the producer's point of view, we had this session as an opportunity for reflecting on what co-production can be for artists. Having the artists who created the first two Asian co-productions that TPAM took part in, Pichet Klunchun's Dancing with Death and Mark Teh's Baling, provide concrete examples of their creation processes, we discussed advantages and problems that co-production involves. The following is the transcript of the discussion that was held at BankART Studio NYK 2F on Friday February 12, 2016.
«Discussion Series: Co-Production in Asia» Session IV: An Artists' Viewpoint — Meeting with TPAM Co-Production Artists
Speakers
Pichet Klunchun
Pichet Klunchun bridges traditional Thai Classical Dance language with contemporary sensibility, while keeping the heart and wisdom of the convention. He trained in Thai Classical Mask Dance, Khon, from age 16 with Chaiyot Khummanee, one of the best Khon masters in Thailand. After receiving his Bachelor degree in Fine and Applied Arts at Chulalongkorn University in Bangkok, he pursued theatre both as dancer and choreographer. He has participated in several intercultural performing arts programs in North America, Asia and Europe. Pichet has earned many honourable world-class awards namely "Routes ECF Princess Margriet Award for Cultural Diversity (2008)", Chevalier of the French Arts and Literature Order (2012) and the John D. Rockefeller 3rd Award (2014).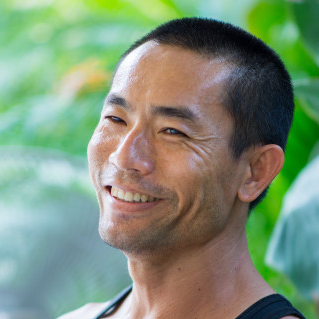 Mark Teh
Mark Teh is a director, curator and researcher whose diverse projects are particularly engaged with the issues of history, memory and the urban context. His collaborative work is situated primarily in performance and education, but also operates via exhibitions, new media, writing and social interventions. He graduated with an MA in Art and Politics from Goldsmiths, University of London, and currently teaches at the Department of Performance & Media, Sunway University. Mark is a member of Five Arts Centre – a collective of artists, activists and producers based in Malaysia.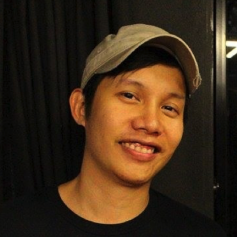 Moderator
Kee Hong Low
(West Kowloon Cultural District, Head, Artistic Development [Theatre])
Kee Hong is currently Head of Artistic Development (Theatre) at the West Kowloon Cultural District Authority, Hong Kong SAR China. He was the Artistic Director and General Manager of the Singapore Arts Festival from 2009 to 2012. Formerly, Kee Hong was the General Manager of the Singapore Biennale, developing it from its inception in 2006 to the largest international contemporary visual arts platform in Singapore.