Tay Phong
Born in 1978. Studied vocal music and theatre direction at HCMC. After working as a singer, moved to the field of theatre. His latest works include the first stage adaptation of Albert Camus in Vietnam NGỘ NHẬN (The Misunderstanding) at Sân khấu Hồng Hạc (Flamingo Theatre), which was supported by filmmaker Viet Linh, and La Vie Parisienne commissioned by Ho Chi Minh City Ballet Symphony Orchestra and Opera (HBSO) in 2016.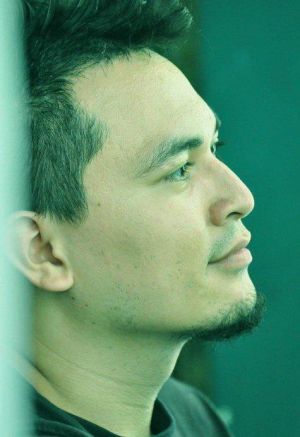 Date

2017/8/6 Sun

City

Ho Chi Minh

Place

San khau Hong Hac (Flamingo Theatre), Petite Note Coffee

Interviewer

Yoshiro Hatori

Born in Brussels in 1989. Director and Founder of Kenobi, and director of "The Useful Program" (Kyoto International Performing Arts Festival – Kyoto Experiment, 2013 and 2014). He produced "trying" and "teaching" which can be said to be artistic direction in an expanded sense, for a workshop «Self-Government» and ate rice with stones as a side dish in «Side-Dish Stone». He published Directions and Instructions – The However Goods in 2012.

Videographer/Editor

Satoshi Nishizawa

Photographer and filmmaker. Uses cameras to record the daily lives of individuals, turning his attention to the social and economic factors that are revealed in the details. Major exhibitions include "Satoshi Nishizawa: Hardcore of Documentary" (2011, Sanagi Fine Arts, Tokyo) and "Romantic Geography" (2014, TKG+, Taipei). Main screenings include "Tuesday Classes – Satoshi Nishizawa's Hyakko (Hundred Lights)" (2013, Rikkyo University) and "Satoshi Nishizawa: Hardcore of Documentary" (2017, UPLINK).
Interviews