Hiroyasu Ando
President, The Japan Foundation
It is, again, the time of year for Performing Arts Meeting in Yokohama (TPAM). We would like to express our gratitude toward participants both in and outside Japan for their boundless interest and support.
The Japan Foundation Asia Center joined the team of TPAM organizers in 2015, which inaugurated TPAM's focus on Asian performing arts. Coming up on the fourth iteration since, we are delighted to witness how TPAM has become one of the most important platforms for contemporary performing arts in Asia; a platform which continues to further introduce Asian works to a wider audience in the world and generate new collaborative projects and networks among those in the field.
Again, this year, TPAM will showcase a diverse range of programs and works by artists from Japan, Korea, the Philippines, Singapore, Vietnam, and more; the Meeting Programs are designed to be even richer in content to enhance the building and expansion of networks and cooperation between professionals; and the Japan Foundation Asia Center will invite approximately forty presenters from Asia and other countries to better stimulate collaborations in and among the region.
I truly hope that TPAM will continue to thrive as a space for cultivating new paths in performing arts and will be widely shared among performing arts practitioners across the world.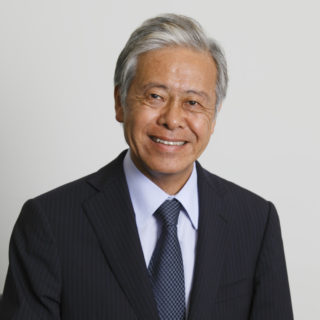 Itaru Koeda
President, Kanagawa Arts Foundation
It is the eighth edition of the Performing Arts Meeting since it started to be held in Yokohama. We would once again express our sincere appreciation for your outstanding support for the event.
In "TPAM Direction," Internship by Tetsuya Umeda that makes use of the stage mechanism of the hall of KAAT Kanagawa Arts Theatre and other diverse works by prominent Asian artists redefine the possibility of contemporary performing arts. This year again, we offer the whole facility to back up the artists' creations as much as possible as a theatre with a focus on creation and to successfully carry out the event.
The Theatre's missions are "creation of art, development of human resources and area development through generation of excitement." We will continue to support arts and culture as we work to propel the ideals of open society forward. We sincerely hope this event will promote the implementation of cultural exchange between the participants.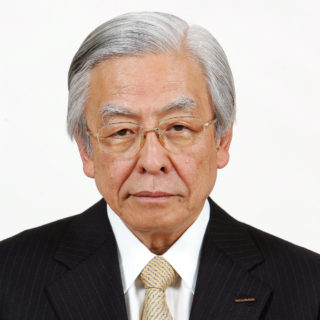 Kiichi Sumikawa
President, Yokohama Arts Foundation
There is a climate in Yokohama that constantly gives rise to "something new" — this is a city that provides the opportunities for testing experimental art and transmitting this art to the rest of the world. The mission of our Foundation is to make Yokohama a culturally rich and appealing city through various artistic and cultural projects, and it is a great pleasure for us to again this year participate in the Performing Arts Meeting in Yokohama as one of the organizers and to be able to contribute to forming of an international platform for performing arts.
The eighth edition in Yokohama, as in other years, offers diverse programs to performing arts professionals from across Japan and the world and cooperates with Yokohama Dance Collection and Yokohama Artsite. The year 2018, in which Dance Dance Dance @ YOKOHAMA 2018 will be held as well, should make performing arts more familiar to the citizens of Yokohama. We expect that TPAM will be a place for connecting various people who engage in performing arts and exploring new possibilities.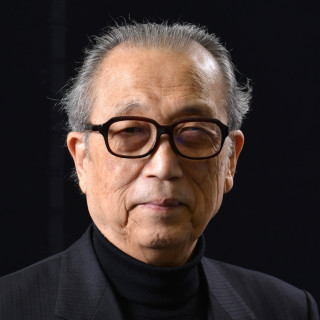 Hiromi Maruoka
Director, Performing Arts Meeting in Yokohama
President, Japan Center, Pacific Basin Arts Communication
TPAM – Performing Arts Meeting in Yokohama is a platform for contemporary performing arts focusing on professional networking that consists of TPAM Exchange that facilitates meeting between professionals; TPAM Direction, the official performance program; and TPAM Fringe, an open-call performance program.
This edition of TPAM Direction features performances that artists from other backgrounds ventured to work on, works from other disciplines that can be introduced in the context of performing arts in interesting ways, or lecture performances and curated dialogues. The recent trends among leading festivals and artistic and cultural institutions including theaters and museums toward commissions and programming of works that deviate from the realms that they have traditionally specialized in seem to me to be explorations around questions about new relationships that art can establish with society. I also think that that might reflect the contemporary hectic reality where traditional boundaries vanish and new boundaries are created at terrifying speed.
I think that our Asian focus that started in 2015 has reached the halfway point in the fourth year. One of our tasks has been how to make TPAM a sustainable platform after 2020, when the Olympic Games will be held in Tokyo. Personally, I see a lot of possibilities in a fringe-style platform as an expansion of TPAM, where diverse, singular curations get together.
I hope that exchange through performing, seeing and participating in this edition will be precious experience for you, and express our gratitude toward the continuing support of participants, partners and colleagues.