Speed Networking : A program for one-on-one meetings with international presenters including theatre programmers or festival directors. Participants can more directly and specifically communicate with the hosts in the 10-minute individual meetings (reservation required). 300 meetings with 31 hosts were held last year.
2.11 Wed 11:30 – 17:00
2.12 Thu 11:30 – 17:00
• To make reservations, you need to register for TPAM first. You will have the access to your 'MyPage' where you can reserve meetings.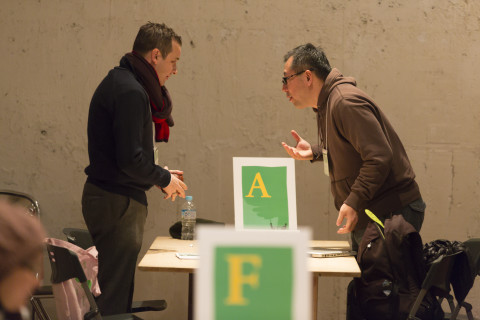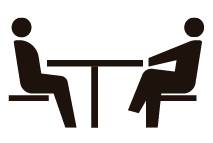 1st application period: 2.2 Mon 19:00– 2.4 Wed 23:59
2nd application period: 2.7 Sat 00:00 – 2.10 Tue 23:59
[1st application period]
• You can select the presenter and date you would like.
• TPAM Secretariat organizes and suggests the timetable of meetings on 2.6 Fri. Please tell us your preferred date and time as well as when you are occupied.
• Apply for meetings with up to 3 hosts in Primary Application.
[2nd application period]
• You can select the host, date and time. It is on a first-come, first-served basis.
• Maximum of 6 hosts' reservations available per person including the numbers of hosts reserved by
   the Primary Application and the numbers of reservations by the Secondary Application.
(In the alphabetical order of last name)
Naoyoshi Fujita
Director, The Museum of Art, Kochi
● on 2.11(Wed)
After working at an Art Coordinator who plans and produces events at the Museum of Art, Kochi (with 399-capacity Noh theatre), Naoyoshi became the director of the Museum in April 2007. He has managed various events such as coproduction with Dumb Type, performances of works by Pina Bausch, and over 250 other theatre/dance/film/music projects. In recent years, he has self-produced works, invited international companies to Japan, and been involved in international coproduction and residence programmes.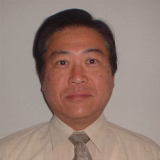 Itzik Giuli
Artistic Director of the upcoming 2015 Israel Festival and 2014 "Curtain Up" Dance Festival / Playwright, dramaturge, director and actor, Israel
● on 2.12 (Thu)
Since 1997 Giuli is the dramaturge and co-artistic director of all of Yasmeen Godder's works. A graduate of the Telma Yelin High School for the Arts, Giuli continued his studies in New York at Circle in the Square and the Neighborhood Playhouse. Since his return to Israel, in 1997, he worked as an actor in various theatres, as well as in different TV and film production. His first full-length play Sometimes Elephants Pass Here won the Best Play Award at the 2000 Acco Fringe Theater Festival. In 2004 he directed his second full-length play Birth Marks at the Tmuna Theater in Tel-Aviv. In 2005 Giuli founded Search Engine Theater Group and Contemporary Center for the Performing Arts in Jaffa, producing the works: Hoki-Poki by Eyal Weizer, Sample People by Nava Frenkel and No Matter by Adina Bar-On.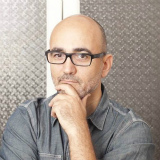 Marcin Jacoby
Ph.D., Project Asia-Manager, Adam Mickiewiecz Institute, Poland
● on 2.11 (Wed)
Marcin Jacoby has been responsible for co-operation with East Asia at the Adam Mickiewicz Institute (Polish national cultural institution) since 2008, since 2010 as Project Asia Manager. Mr. Jacoby co-ordinates cultural events, study visits, and general strategy of Polish cultural exchange in the region. To date he has initiated, co-ordinated and supervised more than a hundred Polish cultural projects in Asia. Most notably, he was responsible for the Institute's cultural programme at the 2010 Shanghai EXPO, for the Beijing and Tokyo section of the official Cultural Programme of the Polish Presidency in the EU (July–December 2011), and for Polish cultural programme in the Republic of Korea – the main focus of the Institute's activities in Asia in 2012. From 2013 the Project operates in the whole East-Asian Region, as well as in India.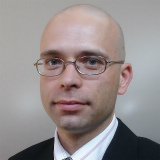 Eri Karatsu
Senior Producer of Aichi Arts Center, Curator of Aichi Triennale 2016
● on 2.12 (Thu)
Graduated in Dance Education, at the Liberal Arts and Humanities Course, Ochanomizu University. MA in liberal arts and humanities at the graduate school of the university. She has planned and produced performing arts programs at Aichi Arts Center since 1992 as the center's dance curator.
Currently a member of the jury of Asahi Group Arts Foundation, a delegate of the Agency for Cultural Affair's specialist staffing program for theaters and music halls, and a committee member of the cooperator conference for the Agency's training program for emerging artists.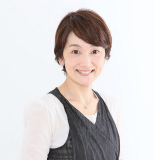 Yota Kageyama (From 2nd application)
Theater Manager / Exective Director, ROHM Theatre Kyoto
● on 2.11 (Wed)
Worked at the Theater Department of Haiyuza Theater Company (1990-96). General Manager of the Production Department and Planning and Project Department of the Company (1996-2006). Producer / Theater Manager of Matsumoto Performing Arts Centre (2006-10). Theater Manager of Kanagawa Arts Theatre (2010-13). Since August 2013, Theater Manager / Exective Director of ROHM Theatre Kyoto (formerly Kyoto Kaikan) that will open in January 10th 2016. A trainee under the study program of the Agency for Cultural Affairs in 1998 (London).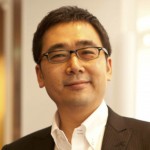 Lawrence Kumpf
Artistic Director, ISSUE Project Room
● on 2.11 (Wed)
Lawrence Kumpf received his MA in Art Criticism/Art History at SUNY Stonybrook and a BFA in Painting from Maine College of Art. In 2008, Kumpf began working as a curator with ISSUE's late founder and artistic director, Suzanne Fiol. Kumpf is a co-curator of the renowned Unsound NY festival, served as guest curator for the Guggenheim Museum's Stillspotting NYC finale, and has developed collaborative projects with Miguel Abreu Gallery, Audio Visual Arts gallery, MOMA-PS1, the Whitney Museum of American Art, and the Van Alen Institute. He currently serves as Artistic Director of ISSUE Project Room.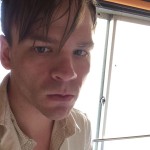 Hirotomo Kojima
Vice Director, Festival/Tokyo
● on 2.11 (Wed)
Art coordinator at Kyoto Art Center since 2007. A staff member at Art Network Japan since 2009, and the director of Arterio Theater of Kawasaki Art Center from 2010 to 2012. A producer and administrator since 2012 and the deputy director since 2014 at Festival/Tokyo.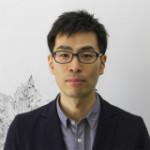 Miroslava Kovářová
Director of the International Dance Festival "Bratislava in Movement", Slovakia
●on 2.11 (Wed)
Miroslava Kováŕová graduated from Academy of Music and Dramatic Arts and from Economic University in Bratislava. She also finished her education in Feldenkrais International Training Program and became a practitioner of Feldenkrais Method®. For many years she has been active in the field of dance as a dancer, teacher, choreographer and dramaturge, working with independent dance groups as well as professional theaters. She is the chair of Bratislava in Movement Association and artistic director of Bratislava in Movement – international festival of contemporary dance. As an expert Miroslava was a member of different bodies and has an experience in working on international scale.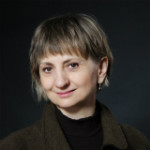 Yuko Kuroda
Program Coordinator, 21st Century Museum of Contemporary Art, Kanazawa
● on 2.12 (Thu)
She plans and produces performing arts projects and events making use of the space of the contemporary art museum that opened in 2004. In addition to Japanese and international controversial works mainly in the fields of dance and performance, she organizes youth programs at the museum's theater and spaces inside and outside of the museum as well as film screenings and talk programs. She has also been working on creative residence projects that organically involve the historical and cultural environment and people's activities in the city of Kanazawa.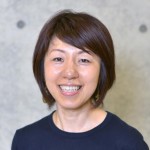 Chuji Mori
Program Officer, SENDAI THEATER STUDIO 10-BOX
● on 2.11 (Wed)
Started her career as a theatre producer in 1995. While working as a producer for contemporary dance and theatre, Chuji is also a workshop designer and a member of Sendai Public Hall Governing Committee. He is also the Director of Sendai Playwright Prize since 2013.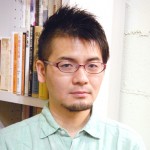 Katsuhiro Nakatomi
Dance Producer, Yokohama Arts Foundation
● on 2.12 (Thu)
He has produced numerous dance performances, including Yokohama Dance Collection, at Yokohama Red Brick Warehouse Number 1 since 2006, and also has been working on network and cooperation building among theaters and festivals in order to disseminate works of emerging choreographers and enhance their fields of activities through Japan–France collaboration projects, a Japan–Korea dance exchange project "Dance Connection" and other projects. A jury member for Seoul Choreography Contest (Korea) in 2010 and WIFI Body Festival New Choreographers Competition (the Philippines) in 2014.
Sara C. Nash
Program Manager, National Dance Project, New England Foundation for the Arts
● on 2.11 (Wed)
Sara C. Nash is the Manager of the National Dance Project at the New England Foundation for the Arts (NEFA). Prior to joining NEFA in 2011, she held positions at Mid Atlantic Arts Foundation, Dance Theater Workshop, Tanec Praha festival in Prague, and the British Council in London. Sara has served as a moderator, speaker, and panelist for a variety of organizations, including Dance/USA, The Japan Foundation, the Maggie Allesee National Center for Choreography, and the National Performance Network, among others, and holds a degree in Theater and Dance from Mary Washington College.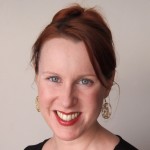 Shinji Ono
Producer, DANCE NEW AIR, Tokyo
● on 2.11 (Wed)
At Aoyama Theatre and Aoyama Round Theatre, he has been producing dance performances, international collaborations and festivals including a contemporary dance festival "Dance New Air" (since 2014), "Dance Triennale Tokyo" (2002-2012), "TOKYO DANCE TODAY" series (since 2008), a Canada-Korea cooperative project by theaters "DANCE-X" (since 2008) and "Dance of Germany — New generation" (2005). A member of Japan Dance Forum (JaDaFo), and also a jury member for Yokohama Dance Collection EX.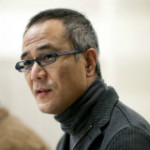 Gábor Pintér
Coordinator, Parallel Foundation, Touchpoint Art Foundation, Hungary
● on 2.11 (Wed)
Currently working within Parallel Foundation and Touchpoint Art Foundation. His major projects are "Body Moving: Dance for All! & Dance Commando" – contemporary dance in the urban space; "Body Radical" International Performing Art Biennial [earlier: Butoh Festival] focusing on Asia; and Parallel International Artist-in-Residence Program for visual artists. He was the initiator of several successful events in Budapest, such as EDIT International Dancefilm Festival, and Dance Marathon. He was granted art management residency by Felix Meritis Foundation – Gulliver Program (NL) and Dance Theatre Workshop – Suitcase Fund (USA)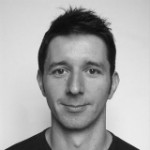 Chris Reynolds
Artistic Associate in the Performing Arts department at Harbourfront Centre, Canada
● on 2.12 (Thu)
Harbourfront Centre, on Toronto's waterfront, is an innovative not-for-profit cultural organization that creates events and activities of excellence that enliven, educate and entertain a diverse public. Since our beginning in 1986, Harbourfront Centre's World Stage has evolved into Canada's most diverse season of international performance. With a bold curatorial vision, World Stage assembles and presents today's theatre, dance and multidisciplinary performance leaders to share and develop Toronto's understanding of the contemporary.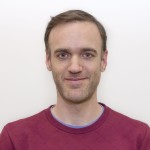 Mike Ribalta
Director, FiraTàrrega – Performing Arts Market of Catalonia International Relations, Spain
● on 2.11 (Wed)
Mike Ribalta is the responsible of the performing arts market of FiraTàrrega and coordinator of the international projects since 2002. He has steered two EU Culture projectes: Meridians and TransAC ( www.meridiansnet.org ) and is the head of the international focus programme that is organised in FiraTàrrega, every year, in the framework of the performing arts fair, that takes place the second weekend of September. Until now Fira has focused on the performing arts of the UK, Ireland, Québec, Latinamerica, Mexico, The Nordic Countries, Central Europe, among others… His knowledge of the Catalan, Spanish and European cultural sector is wide thanks to almost two decades working in the field.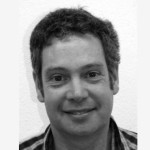 Atsuhiko Sakiyama
Chief Producer, KAAT Kanagawa Arts Theatre
● on 2.12 (Thu)
Born in Okinawa in 1962. He took part in 1992 in the establishment of Art Sphere (currently The Galaxy Theatre) and then the management of the theatre. In 1996 he became the theatre's producer and produced a wide range of works from traditional performing arts to straight plays. He took part in the establishment of OWLSPOT theatre as chief producer, and has been supervising the projects of Kanagawa Arts Theatre as chief producer since 2011.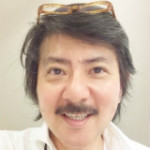 Yuhei Sakata
In charge of "Kitakyushu Art Industrial Area" and "Dance Dive Week," Kitakyushu Performing Arts Center
● on 2.11 (Wed)
Management of PRUNUS HALL as the chief of Performing Arts Institute of J. F. Oberlin University (2003-). Theatre projects, research and personnel training at Japan Foundation for Regional Art-Activities (2007-). Producer of educational projects by nonprofits, lecturer for designing workshops for working people, and then the current position (2011-). In the performing arts festivals and dance festivals of Kitakyushu Performing Arts Center, he has produced repertoires that are unique to the region, such as theatre in a monorail train or on a night view cruise in an industrial area and dance created with corporations, developing performing arts projects in cooperation with corporations, shopping areas or tourism, education and traffic sectors as well as other cultural institutions.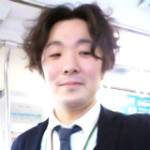 Kei Saito
Administrator, BIRD Theatre Company/BIRD Theatre, Tottori
● on 2.12 (Thu)
Born in Tokyo in 1974. In 2006, he has moved to Tottori and took part in setting up BIRD Theatre Company and BIRD Theatre. He deals with the management of venue, performances, festival and international projects. He is a board member of Open Network for Performing Arts Management (ON-PAM). He lives in Chizu Town, Tottori Prefecture.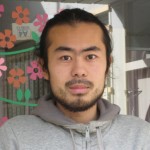 Mariana Gándara Salazar
Performing Arts Curator, the Museo Universitario del Chopo (El Chopo University Museum), Mexico
● on 2.12 (Thu)
In the fall of 2013 Mariana was appointed Performing Arts Curator for the Museo Universitario del Chopo (El Chopo University Museum) a space that explores and activates creative heterodoxy through critical multidisciplinary initiatives. She is one of the youngest programmers in the country, working on national and international activities promoting the exhibition, analysis, teaching and dissemination of bold new trends in contemporary work. Prior to this, Mariana created Colectivo Macramé, a scenic arts collective with presence in Mexico and Switzerland where she acts as director, playwright, interdisciplinary artist and educator.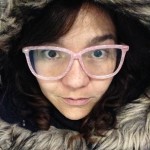 Wong Jyh Shyong (JS)
Artistic / Programme / Festival Director, Damansara Performing Arts Centre (DPAC), Malaysia
● on 2.12 (Thu)
DPAC is an organisation that dedicates itself to promote the arts through connecting, practising, and presenting. Physically, DPAC features a proscenium theatre, a black box experimental theatre, a theatre foyer, an art exhibition corridor and two rehearsal studios. All of them are equipped with state-of-the-art facilities that suit professional practices for different performing arts forms. DPAC, as a centre of the networking for performing arts, is actively creating platform for international collaborative performances, artists' residencies and exchange programmes. Our initiative programmes are d'Next Artist Project, D for Dancing's season, DPAC Arts Festival and d'MOTION International Dance Festival.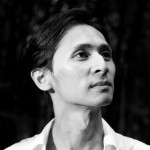 Hisashi Shimoyama
Producer / Artistic Director, International Festival OKINAWA for Young Audience, Representative Director of ACO Okinawa Co., Ltd. (cultural cooperative institution).
● on 2.12 (Thu)
Hisashi produced various works referring to Okinawa including [Island Ballard] which won an award in Agency for Cultural Affairs National Arts Festival in 1981, and received the Art Encouragement Prize of Okinawa Times in 1981. Since 2005, he has held the International Theater Festival OKINAWA for Young Audience every year as a general producer and an artistic director, aiming at Asian and local Okinawan families. Hisashi received Japan Theatre for Children and Young People Award in 2008, and the 63rd Art Encouragement Prize of Minister of Education, Culture, Sports, Science and Technology. While being a chairman of ACO Okinawa, he is also a director of Japan Theatre for Children and Young People Association and a director of Japan Performing Arts Foundation.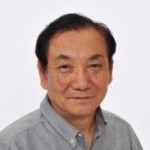 Eisuke Sugisaki
Yokohama Creativecity Center Leader, Yokohama Arts Foundation
● on 2.12 (Thu)
Born in Odawara in 1975. Living in the City of Yokohama. Has been working at Yokohama Arts Foundation since 1999 on an intermediary supporting project "Arts Commission Yokohama" to connect and increase bases for artistic activities and to develop the environment for artists and creators, providing consultation services to more than 1000 cases regarding the arts and culture as well as community building since 2007. His consultation related to performing arts includes information of spaces that can be used for performances and rehearsals or places that are suitable for site-specific works, as well as advices about procedures for using the spaces, and it is provided in accordance with the concept and conditions of the work and based on the characteristics and history of the spaces and places. He also manages a subsidy system for companies' base building (offices, studios, etc). Consultation available for those who consider working in Yokohama.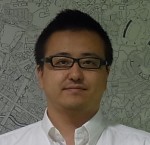 Jana Svobodová
Artistic Director, Akcent Festival / Archa Theatre, Czech Republic
● on 2.11 (Wed)
Jana Svobodova is stage director, artistic director of the Archa.lab-Center for the theatre research. Since 2010 she has been an artistic director of the international festival of the documentary theatre AKCENT. As a director Jana Svobodová has focused since 2003 on projects that are based on cooperation between professional artists and representatives of specific social groups. Her projects have been presented at festivals in the Czech Republic as well as in US, Japan, South Africa, Germany, Austria, Poland, Slovenia and other countries.Together with Ondrej Hrab she co creates the dramaturgical strategy for the Archa theatre.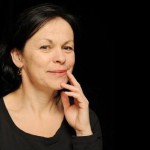 Hiroshi Takahagi
Vice Director, The Tokyo Metropolitan Theatre
● on 2.11 (Wed)
Born in Tokyo in 1953, Hiroshi Takahagi graduated from the Faculty of Letters, the University of Tokyo. He was one of the founder members of Yume no Yumin Sha (Dreaming Playing Sleeping Company). He is a former manager of the Panasonic Globe Theatre, a former general producer at the Setagaya Public Theatre, and currently the vice director of the Tokyo Metropolitan Theatre and also a guest professor at Tama Art University and a member of an advisory council for cultural policy at Agency for Cultural Affairs. He has published several books including Boku To Engeki To Yume no Yumin Sha (published by Nikkei Publishing Inc.).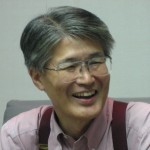 Andrea Thomioka
Dance Curator, Cultural Center of Sao Paulo
● on 2.11 (Wed)
Approved in Classical Ballet by Royal Academy of Dancing of London to degree Advanced. As classical dancer won the super-bronze medal in Masako Ohya World Ballet Competition (1995) and the gold medal in International Concourse of Dance in Varna (1996). As contemporary dancer joined the cast of Cia Portuguesa de Bailado Contemporâneo (Lisbon) and Balé da Cidade de São Paulo (Brazil). Currently, she is the Dance Curator of Cultural Center of Sao Paulo (CCSP) – Brazil. The CCSP is a public department of the City Office of Culture and it offers the public an artistic programming diversity. The Curatorial and Programming Division of CCSP has curators responsible for Dance, Theater, Cinema, Music and Visual Arts. This Curatorial Division works with selecting people or companies — exclusively for artistic projects — through Public Notices for Calling and Selection, Request for Proposals (RFP) or Partnerships with individuals or institutions to which we can establish an exchange program. These partnerships may be on a national or international level.
Tay Tong
Managing Director of Theatreworks, Aide to the Festival Director of Singapore International Festival of Arts, Singapore
● on 2.12 (Thu)
TAY Tong is the Managing Director of TheatreWorks (Singapore), as well as the Director of the Arts Network Asia (ANA). With TheatreWorks and its centre, 72-13, TAY is dedicated to the development of contemporary arts in Singapore, which includes presenting artists from contemporary performance from around the world. 72-13 presents innovative performances that is not seldom experienced in Singapore.
Through the 15-year old independent grant body, Arts Network Asia, TAY brokers greater intra-Asia dialogues and exchanges. In the past three years, ANA manages the Creative Encounters programme, which is a grant that connects Asia and Europe artists and creatives. This is in partnership with the Asia Europe Foundation (ASEF) based in Singapore. TAY also manages the Flying Circus Project, a multi-disciplinary and trans-cultural R&D programme by ONG Keng Sen since 1996. The latest edition was in Myanmar in 2013.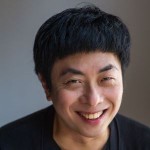 Monique Veaute
Chairman, Fondazione Romaeuropa – arte e cultura
● on 2.11 (Wed)
Born in Tübingen, Germany, studied Philosophy at the University of Strasbourg. In 1982 she founded and directed the music section of the Paris Biennial, and following a request by Jean-Marie Drot — Director of the Académie de France in Rome in 1984 — she created the Festival di Villa Medici which became the Fondazione Romaeuropa – Arte e Cultura in 1990. She was Artistic Director since the first edition and is now currently Chairman of the foundation. She has also held such positions as Technical Advisor for Culture and Audiovisual Technologies to the President of the Chamber of Deputies of the French Republic, Cultural Attaché to the French Embassy in Lisbon, Cabinet member of the Chairman of Organisation Internationale de la Francophonie, member of the Board of Directors of the French Academy in Rome, Chairman of the Centre Chorégraphique National de Créteil, Chief Executive Officer of Palazzo Grassi in Venice, President of the Artistic Program Committee of the Franco-German television channel ARTE, and many others. Monique Veaute has been nominated Chevalier des Arts et Lettres, Chevalier de l'Ordre du Mérite National and Chevalier de la Légion d'Honneur (France) and Cavaliere al Merito (Italy).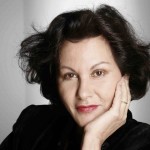 Sankar Venkateswaran
Artistic Director, International Theatre Festival of Kerala, India
● on 2.12 (Thu)
Graduated from Calicut University, School of Drama and Fine Arts, India, and Theatre Training and Research Programme (TTRP, now ITI), Singapore, Sankar Venkateswaran is the Founder and Artistic Director of Theatre Roots & Wings, based in Kerala. His directorial works include ""Sahyande Makan- The Elephant Project"" (2008) with Japanese actor Micari, Shogo Ohta's silent play ""The Water Station"" (2011) produced by The Japan Foundation, New Delhi, and Henrik Ibsen's ""When We Dead Awaken"" (2012) with German dancer, Urs Dietrich.
Sankar currently serves as the Artistic Director of International Theatre Festival of Kerala (ITFoK), one of the major theatre festivals in South Asia.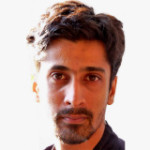 Sinta Wibowo
Creative Producer Asia-Europe, Sideways Walking Arts Festival, Belgium
● on 2.12 (Thu)
Sinta Wibowo (1978, Belgium) is fruit of the Banana Generation "yellow outside, white inside" from Chinese-Indonesian parents. She studied economics & marketing, worked with artists, festivals, art centres & networks in performing arts, cinema & music. As an artistic coordinator, scout & cultural strategist, she works cross-disciplinary & trans-sectorial, stimulates experiment in research, discourse & methodology, aspires to give more body to inclusion, outreach & diversity and follows (cultural) policies on local & European level. Sinta shifts between centre & periphery, migrating within East-West-Europe, Post-Soviet countries & Asia. A red line through her work is the Sideways Walking Arts Festival, where artists & audience are invited to explore the paths and have a walk & talk together.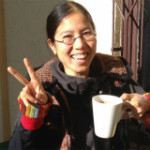 Yoshiji Yokoyama
In charge of international program, SPAC-Shizuoka Performing Arts Center
● on 2.12 (Thu)
Born in Chiba in 1977. Studied theatre theories at l'Université Paris X, etc. Since 2007, Yoshiji has been working mainly for the international program of a theatre festival called "WorldTheatreFestival Shizuoka under Mt.Fuji," organized annually in April-May by SPAC-Shizuoka Performing Arts Center. Nearby Mt. Fuji, Shizuoka is one hour from Yokohama or Tokyo by Shinkansen.