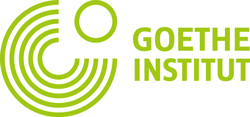 Geared towards programmers from all over the world, BÜHNE FREI! provides the opportunity for artists from Germany to present themselves and their projects. The format allows initial contact; it enables a group of programmers to meet several artists personally and exchange their experiences. During the course of the afternoon programmers can move through various salons to engage in individual conversations with the artists. Above that BÜHNE FREI! also offers a presentation about scholarships and art residencies for performing artists interested in working and creating in Germany (Akademie Schloss Solitude, PACT Zollverein, Schloss Bröllin, Tanzplan Hamburg).
Organized by: Goethe-Institut 03-3584-3201/Email
Christoph Winker (dance)
Chrisotph Winkler, born in Torgau, was originally a multiple Spartakiad winner in the disciplines weight-lifting and judo, studied martial arts and breakdance, before being delegated to classical ballet training at the National Ballet School Berlin. He then studied choreography at the Berlin School for Drama "Ernst Busch" for four years and founded Klangkrieg Produktionen, a label for experimental music. He works as an independent choreographer in Berlin since 1998. An important impetus of his work is finding topics specific to dance that also refer to current ongoing issues in society, while still directly pertaining to the art form. Current pieces: Dance! Copy! Right? (2012) on the subject of copyright, as well as RechtsRadikal and Das Wahre Gesicht in 2013. The solo Baader – A Choreography of Radicalisation was invited to the German Dance Platform in 2012 and dancer Martin Hansen was subsequently named Dance of the Year 2012 by the magazine "tanz". His new production in 2014 Abendliche Tänze – A Tanzfonds Erbe Project deals with the subjective process of remembering.

May Zarhy (dance)
Born in Israel in 1984, May Zarhy created her first piece for the National Choreography Biennale "Shades in Dance 2001" Tel Aviv, before moving to the Netherlands in 2002 to study dance at the Rotterdam Dance Academy. In 2005, she assisted William Forsythe in the creation 3 Atmospheric Studies. In 2007 May was a member in ex.e.r.ce in Montpellier France, directed by Mathilde Monnier and Xavier Le Roy. In 2009 she formed together with Fabrice Mazliah and Ioannis Mandafounis the collaborative trio "MAMAZA" and created together ZERO (2009), Cover Up (2011) and The Nikel Project – songs&poems (2012), as well as Pausing (2012) with Ioannis Mandafounis, which have been shown and co-produced by numerous venues and festivals in Europe. Together they have been Associated Artists in deSingel Antwerp in 2011-2012, and resident artists in Mousonturm Frankfurt in 2012-2014 (Doppel Pass program of the Bundes Kultur Stiftung Germany). Parallel to this, May choreographs and teaches contemporary dance and theory seminars to students and professional dancers.
Thomas Lehmen (dance)
Born in 1963 in Oberhausen, Germany, Thomas Lehmen is a freelance choreographer, dancer and teacher. From 1986 to 1990 he studied at the School for New Dance Development in Amsterdam. From 1990 to 2010 he lived in Berlin. Here he developed many solo, group works and projects. In 2011 he moved back to North Rhine-Westphalia and produced the works Schrottplatz and Bitte…. His works are performed worldwide. How human beings are living artistically in their surrounding by creative relationships and communications is one of his strongest interests. His approaches are often characterized by linguistic elements, conceptual methods, humor and transparent accessibility. He is teaching at universities world wide and gives workshops on international scale. Since 2013 he is on the road with his latest project "A Piece for You" on a motorcycle. Starting from Germany Thomas Lehmen travelled through more than 20 countries and arrived in Japan in Jaunary 2014. The basic idea of this travelling project is to give people presents in various forms. The project aims to bring creativity and art directly into social life. Until May 2014 he will realize various projects within Japan (among them will be a workshop at the Hot Summer Festival in Kyoto and a lecture at Keio University).
Naoko Tanaka (installation/ performance)
Born in Tokyo in 1975, Naoko Tanaka studied painting & visual art in Tokyo University of the Arts. In 1999 she was awarded a scholarship at the Academy of Art in Dusseldorf, Germany. Tanaka, together with the choreographer Morgan Nardi, founded the "Ludica." – artist collective, which was invited to the German Dance Platform in 2010 and from 2011 to 2013 she performed numerous audio-visual concerts with the musician Oval. In 2011 Naoko Tanaka created her first solo piece Die Scheinwerferin. This show is performed successfully around Europe and received in Novi Sad at the INFANT Festival the jury's prize of the jury for exceptional expression, it received the Prix Jardin d'Europe 2012 at ImPulsTanz and the ZKB Acknowledgement Prize 2012 at the Zürcher Theaterspektakel. The second part of the trilogy, Absolute Helligkeit premiered in July 2012 in SOPHIENSÆLE Berlin. The third part of her series is currently developed in Berlin and in Japan during artist residency at the "Ichihara Art x Mix" Festival. The result will be premiered in autumn 2014. She lives and works in Berlin.