Questioning Our 'Public Sphere' — from the Frontiers of Asian Performing Arts
Large-scale art projects that involve performing arts have been launched in various places in Asia, such as Gwangju in Korea, Singapore, Kowloon in Hong Kong and Tokyo, where the Olympic Games are going to be brought. While the boundary between the public and the private has been becoming ambiguous, what kind of "public sphere" are the principles, concepts and structures of these art projects going to form? Having Asian program directors who work at the latest frontiers of performing arts introduce their activities and visions, this keynote session is for examining our "public sphere," which seems to be a globally prevailing theme.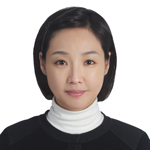 Seonghee Kim (Artistic Director, Asian Arts Theatre)
Seonghee Kim is currently the Artistic Director of Asian Arts Theatre, Asian Culture Complex. Kim has served positions as the founder and director of Festival Bo:m (2008-2013), an international interdisciplinary arts festival, the artistic director of Station 2 at Nam June Paik Art Center's Inaugural Festival(2008), and the organizer and director of MODAFE (International Modern Dance Festival, Seoul, 2001-2005).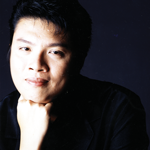 Ong Keng Sen (Director, Singapore International Festival of Arts / Artistic Director, TheatreWorks)
An innovative performance maker, he has actively contributed to the evolution of plural Asian aesthetics, as well as the subsequent transglobalization of these aesthetics in contemporary arts. His work has been seen in many cities across the globe, and presently he is directing an opera by Michael Nyman, Facing Goya, to open at the Spoleto Festival USA. He conceptualized the Flying Circus Project in 1994, a hybrid laboratory that brings together Asian artists and public intellectuals as well as other international artists from diverse disciplines, of which latest edition was held in Myammar in 2013. He is also the founder of Arts Network Asia, which enables collaborative projects in Asia through microgrants. He has taught in many universities including DasArts, UCLA, the University of Amsterdam and the National University of Singapore. He was awarded the prestigious Fukuoka Prize 2010 for his work in Asian contemporary performance, and was appointed director of the new Singapore International Festival of Arts (formerly Singapore Arts Festival) in May 2013.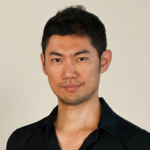 Yusuke Hashimoto (Program Director, KYOTO EXPERIMENT / ROHM Theatre Kyoto)

Yusuke began working in the field of theatre in 1997 while being a student at Kyoto University. In 2003, he founded Hashimoto Production Office. His work includes company production for contemporary theatre and dance, and planning and producing for the "Engeki Keikaku" project at Kyoto Art Center. He established KYOTO EXPERIMENT in 2010, and has been its Program Director. Since 2013, Chairperson of Open Network for Performing Arts Management (ON-PAM). Since January 2014, Section Manager of the Preparation Department of ROHM Theatre Kyoto.